Both Trust Wallet and MetaMask are leading crypto wallets. But which is right for you? Although both of these non-custodial wallets serve the same core purpose, they offer different features. This guide will compare Trust Wallet with MetaMask, looking at a number of criteria, including security and user experience. Here's what you need to know.
Trust Wallet unwrapped: A comprehensive look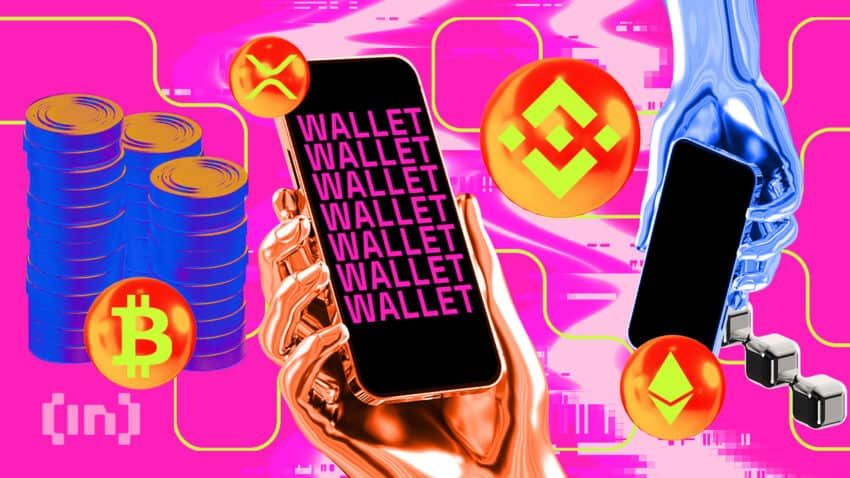 Trust Wallet is a crypto wallet that allows easy access to trade, store, buy, sell, send, and receive various cryptocurrencies and even stake certain crypto for rewards.
Additionally, the Trust Wallet serves as a secure NFT wallet that allows you to store, buy and sell NFTs directly from your mobile device and desktop.
Being a non-custodial wallet, Trust Wallet users have full control of their private keys, ensuring they are solely responsible for their security. Users can seamlessly transact without the need for Know Your Customer (KYC) compliance or any third party.
Viktor Radchenko founded Trust Wallet in November 2017. Binance later acquired it in July 2018, and has since been the official decentralized wallet of the Binance crypto exchange.
The wallet is widely known for being user-friendly, secure, and easy to use. With its DApp browser, the wallet serves as a bridge, providing access to popular decentralized platforms like PancakeSwap and SushiSwap.
One of the unique features of Trust Wallet is the ability to connect centralized exchange accounts and transfer crypto assets. The integration feature establishes a communication channel between the user's Trust Wallet account and accounts on supported centralized exchanges, such as Binance and Coinbase. This feature ultimately provides a convenient way for users to manage digital assets across multiple platforms.
MetaMask unwrapped: A comprehensive look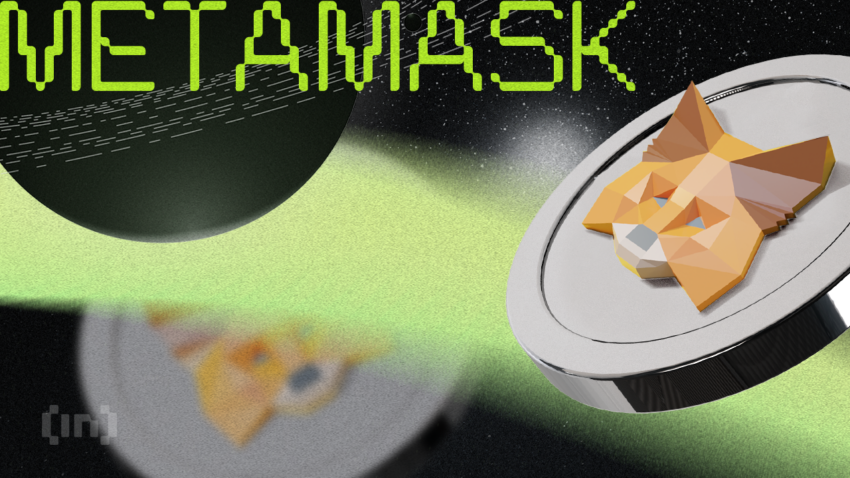 MetaMask is a non-custodial wallet that allows users to store, buy, trade, send and receive cryptocurrencies. Unlike Trust Wallet, which features supported storage and interaction with a wide range of assets on multiple blockchains, MetaMask only supports tokens and cryptocurrencies built on Ethereum's blockchain.
MetaMask offers a versatile solution for users to connect to blockchain applications and explore the decentralized web securely. Available as a mobile app and browser extension on popular browsers such as Google Chrome, Firefox, Opera, and Brave, the non-custodial wallet grants users sole custody of their private keys.
Using MetaMask, users are able to easily engage with various blockchains, including Binance Smart Chain and Ethereum, directly from desktop browsers. This web browser extension is specifically designed to enable connectivity to a wide range of decentralized applications (DApps), such as decentralized finance (DeFi) platforms and non-fungible token (NFT) marketplaces, offering an unparalleled user experience.
Since its inception in 2016 by Aaron Davis, the MetaMask wallet has attracted over 10 million active users. The wallet provides excellent support for a diverse range of ERC-20 tokens.
Metamask's multi-account and multi-network management feature is one of its key strengths. Users can easily switch between various Ethereum-based networks and manage their assets on different platforms.
In addition, the wallet boasts a built-in exchange and allows for the customization of gas fees, allowing users complete control over their transaction costs. These features combine to create a powerful and versatile tool for managing digital assets.
Trust Wallet vs. MetaMask: An analysis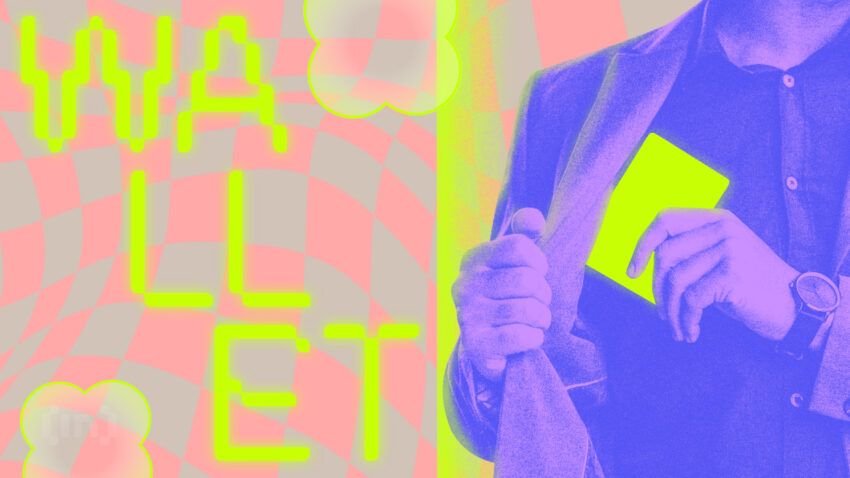 Clearly, MetaMask and Trust Wallet share many similarities in their offerings. However, there are some key differences. Let's take a look.
User interface and user experience
Trust Wallet launched as a mobile and released its browser extension on Nov. 14, 2022. The Trust Wallet browser extension offers a more seamless web3 experience as decentralized applications (DApps) are typically designed for computer-sized screens. This extension also allows users to move seamlessly between mobile and desktop with their Trust Wallet.
Trust Wallet's multi-chain mobile app enables users to easily manage their crypto assets on the go, including buying crypto, native staking, swapping, storing, and trading NFTs. The app's simple interface makes it easy for users of all experience levels to store their coins and NFTs on their mobile devices.
In comparison, MetaMask initially started as an in-browser extension but expanded with a mobile platform on Sept. 3, 2020. With MetaMask mobile wallet, users can easily interact with blockchain-based applications without compromising security or ease of use. The app provides users with a key vault, secure login, and token wallet. You can view and trade digital assets, manage crypto loans and balances, play blockchain-based games, sign messages, send transactions, and store NFTs.
In terms of simplicity and user experience, Trust Wallet is slightly more beginner friendly than MetaMask. By providing seamless integration with the Binance exchange, Trust Wallet offers one of the best ways for crypto newbies to buy and store coins and tokens.
Security
In terms of security, both Metamask and Trust Wallet use open-source software. Neither offer two-factor authentication nor multi-signature support.
However, the wallets do not store personal information, and accounts are protected by a user-generated password or biometric data on mobile devices during installation and setup.
To add an extra layer of security, both wallets allow users to enable Touch ID or Face ID for their mobile app. Plus, users can set an auto-lock time to restrict unauthorized access to their wallets.
Overall, both Trust Wallet and MetaMask have similar security features offering users significant control over their digital assets' security.
However, both wallets are hot wallets: digital crypto wallets that need an internet connection to function. While this makes both options highly convenient, it does lead to vulnerability to phishing scams.
Regarding malicious attacks, MetaMask has never suffered a large-scale hack centralized, resulting in stolen user funds. On the other hand, Trust Wallet was drained of $4 million in January 2023 in a social engineering attack reported to be the work of an organized crime gang in Italy.
Furthermore, Ledger's team of security experts uncovered a fatal security flaw just three days after the release of the extension. Charles Guillemot explained the severity of the problem in a Twitter thread:
The Trust Wallet extension's vulnerability allowed an attacker to drain all the wallet funds… Without the owner even touching their device. By knowing an account address, a hacker could compute its private key, and then access all its funds.

Charles Guillemet, CTO at Ledger via Twitter
On balance, MetaMask has a superior security record when compared with that held by Trust Wallet.
Supported coins and tokens
Although both Trust Wallet and MetaMask support a variety of cryptocurrencies on the Ethereum network, Trust Wallet boasts a broader range of supported assets. Trust Wallet can accommodate all ERC20 tokens and thousands of other assets across 70 blockchains. In contrast, MetaMask can only support Ethereum-based tokens, but it allows users to store other assets like bitcoin using wrapped derivatives like WBTC.
In addition to its wider range of supported assets, Trust Wallet also includes a built-in exchange feature. On the other hand, MetaMask requires users to connect to a decentralized exchange (DeX) to swap tokens. While experienced crypto traders may find this seamless, it might be challenging for beginners.
In terms of supported cryptocurrencies, Trust Wallet's multi-blockchain support and asset management capabilities are superior to MetaMask's offerings.
Fees comparison
MetaMask is free to use. However, the wallet relies on the user to pay transaction costs, primarily in the form of gas fees. Users might anticipate processing, base, and gas limit fees while purchasing cryptos. Any swaps are charged a service fee of 0.875%.
Similarly, Trust Wallet is free to use and does not require any subscription fees. The app does not charge any additional fees for swapping cryptocurrencies on the in-app DEX or for using the DApp Browser to interact with decentralized applications, aside from blockchain transaction fees.
However, when purchasing cryptocurrency through third-party exchanges within the app, Trust Wallet levies a 1% fee in addition to the fees charged by the exchanges. Users can avoid this fee by holding a minimum of 100 Trust Wallet native $TWT tokens, which are available in TWT BEP2, BEP20, or SPL formats.
Users can adjust and customize their gas fees on both MetaMask and Trust Wallet. The idea behind this is that miners are more likely to execute transactions with higher fees; therefore, rewarding them with greater fees will encourage faster transaction processing.
Private keys and backups comparison
Both MetaMask and Trust Wallet are non-custodial wallets. This means that which means that the user holds their own private keys; the keys aren't sitting on a company server. When using MetaMask or Trust Wallet, keeping your password and private key safe is your own responsibility.
One significant advantage of these wallets is the anonymity they provide. Since there is no KYC process, users can remain anonymous. The most reliable way to back up your wallet is by manually writing down (and keeping very safe) your recovery phrase or private key.
As soon as you create a multi-coin wallet, a recovery phrase is generated, and it's essential to back it up as soon as possible. This ensures that you can recover your wallet and access your funds if anything happens to your device. Also, with both wallets, you can export the private key. This feature gives you more control over your wallet and ensures that you have a backup of your private key.
Trust Wallet vs. MetaMask: Pros and cons comparison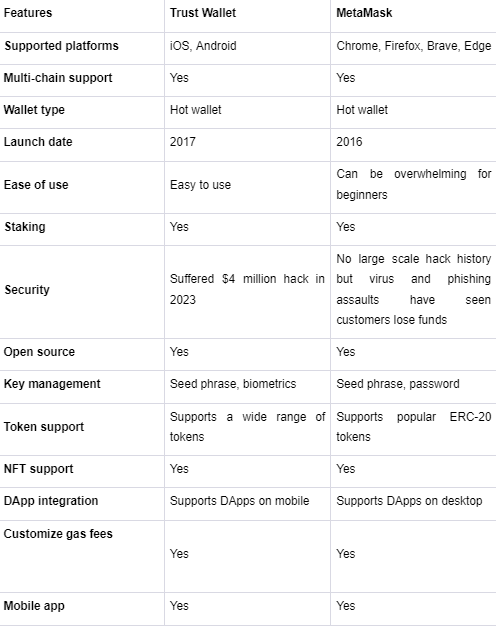 Trust Wallet vs. MetaMask: Which one should you choose?
Comparing Trust Wallet with MetaMask really comes down to a user's goals and plans. Do you plan to interact with the DeFi ecosystem? Trade NFTs? HODL bitcoin? Each plan will require different features and possibly a different wallet option.
If you're a novice seeking a user-friendly wallet, Trust Wallet might be a better option for you than Metamask. If you're looking for superior DApp integration, MetMask is your best bet.
Frequently asked questions
What wallets are better than MetaMask?
Is MetaMask the best wallet?
Is Trust Wallet the best crypto wallet?
Can you use Trust Wallet on your desktop?
Can I connect MetaMask to Trust Wallet?
Can I connect MetaMask to Trust Wallet?
Does MetaMask support Binance Smart Chain?
Which is better, Trust Wallet or MetaMask?
Disclaimer
In line with the Trust Project guidelines, the educational content on this website is offered in good faith and for general information purposes only. BeInCrypto prioritizes providing high-quality information, taking the time to research and create informative content for readers. While partners may reward the company with commissions for placements in articles, these commissions do not influence the unbiased, honest, and helpful content creation process. Any action taken by the reader based on this information is strictly at their own risk.