The Reddit community, broadly speaking, is notoriously anti-NFT. Yet the web2 social media giant's foray into the NFT space with the Reddit Avatars collection in July 2022 was a smash hit. The initial collection of 40,000 NFTs sold out quickly on the Reddit marketplace. They are now available only on secondary NFT marketplaces such as OpenSea.
As of the time of publication, nearly 5.6 million users hold about 7.75 million collectible Reddit avatars. Reddit regularly distributes NFT avatars for free, yet $12 million worth of these avatars sold in as little as six months. What's driving this success despite the bear market? Are Reddit NFTs really worth the hype? Continue reading as we dive into everything you need to know about these collectible avatars.
Want to get all the hottest news and reviews on the best crypto projects? Join BeInCrypto Trading Community on Telegram: read news, discuss NFTs, ask for technical analysis on coins and get answers to all your questions from PRO traders & experts! Join now
What are Reddit Avatars?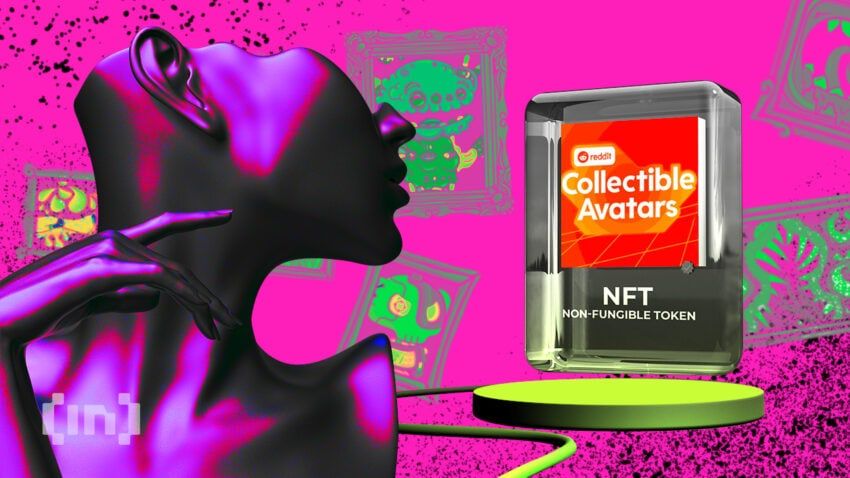 Reddit Avatars are limited-edition collectibles created by independent artists. They are blockchain-based images that also serve as non-fungible tokens (NFTs).
Reddit Avatars are hosted on the Polygon blockchain and comprise multiple NFT collections. Polygon is an Ethereum-compatible scaling solution offering low-cost transactions. All of the Avatars are based on Snoo, the avatar-cum-mascot of Reddit.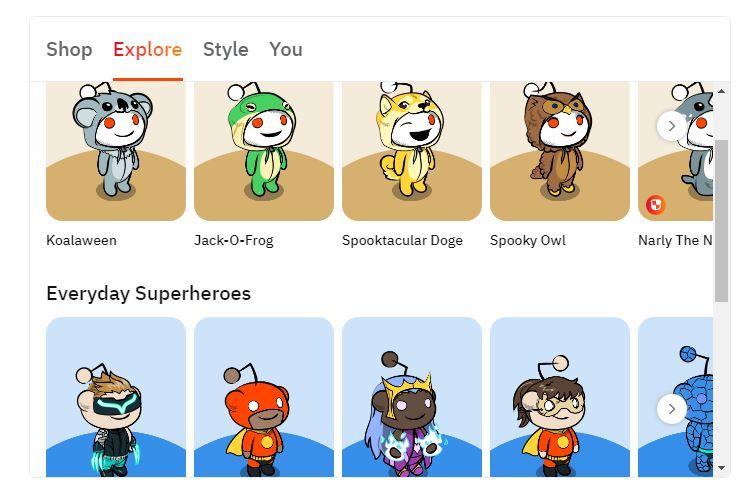 Users can set their Collectible Avatars as their Reddit profile picture. They can also customize the avatar's clothes, accessories, and overall looks using the platform's native avatar builder. Profile pictures of any user who customizes their avatars will have a glowing effect in Reddit's comments sections.
Once you buy a Reddit Avatar (or get one via an airdrop), you also receive the licensing rights to the corresponding token. This enables you to use the NFT on and off Reddit in any way you want.
On their own, NFT profile pictures with limited functionality may not seem like a central selling point. However, judging by the popularity of the avatars, many Reddit users enjoy collecting the NFTs to display their personality in an avatar form.
Additionally, Reddit Avatars also bring an alternate source of revenue for independent artists. Each time an avatar is sold, the artist receives a percentage of the sale price.
What makes Reddit Avatars so popular?
The Reddit NFT marketplace has become incredibly popular, even among those who are generally opposed to NFTs. In October 2022, the platform had almost 3 million wallets, surpassing the user base of other NFT marketplaces. For perspective, OpenSea, the world's largest third-party NFT marketplace, had around 2.3 million active users at the time. The Reddit NFT marketplace's success can be attributed to its user-friendly interface, the range of NFT offerings, and its strong sense of community.
Smart marketing tactics
Reddit's NFT marketing strategy played a crucial role in its success. The platform avoided using terms like "NFTs" and referred to its avatars as "Digital Collectibles" or "Collectible Avatars" instead. This was a well-thought plan and successfully avoided antagonizing anti-NFT Redditors.
In fact, the social media platform's pitch to its users didn't mention web3, NFTs, or any crypto jargon and allowed users to purchase avatars using fiat currency. This also helped the project attract a non-crypto native audience.
Utility
Reddit's avatars offer comparatively more utility than other "JPEG NFTs" because they are customizable. A Reddit user compared them to skins in video games, saying:
"Reddit avatars are comparable to skins in video games, you buy them to customize your appearance and look unique. Rocket league, Counter Strike, Fortnite, [you] name it. […] All those games have cosmetic items worth thousands of dollars. There will always be someone willing to pay big bucks to look as unique and wealthy as possible."
How to buy a Reddit Avatar?
First things first, you need a Reddit account to start with. Reddit's native Collectible Avatars Shop is the first place you should check out. Here, you can explore the market and purchase avatars from independent artists. Each listing on the shop comes with details about its artists and creators. To start shopping on the Collectible Avatars Shop, you must set up your Reddit Vault.
The Vault is a web3 digital wallet on Reddit. You will need this wallet to use any Reddit feature built using blockchain technology, including the avatar NFTs.
You can store, manage, and send/receive your Ethereum-compatible digital assets using your Vault. Remember that this is your private wallet, and you are the only one with access to it. So, it is important to keep your password or recovery phrase safe in order to avoid losing your digital assets.
Note that if all avatars on Reddit's NFT marketplace are sold out, you may have to buy your collectible avatars from third-party marketplaces like OpenSea. To do so, you must create a crypto wallet (if you don't already have one).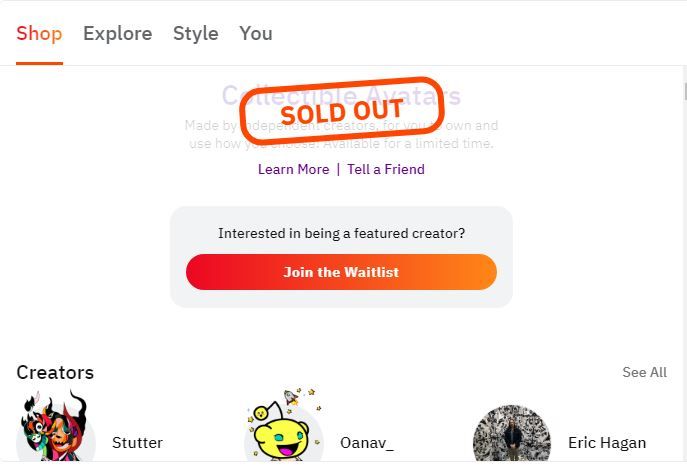 Not sure how to create a Reddit Vault or set up your crypto wallet? Then check out our detailed guide outlining how to buy and sell Reddit Avatar NFTs.
Top 5 Reddit Collectible Avatar collections
It is difficult to rank Reddit NFTs based solely on aesthetics or utility due to the number of options available. Instead, we have compiled a list of the five most popular Reddit Avatar collections based on their sales volume.

Spooky Season by poieeeyee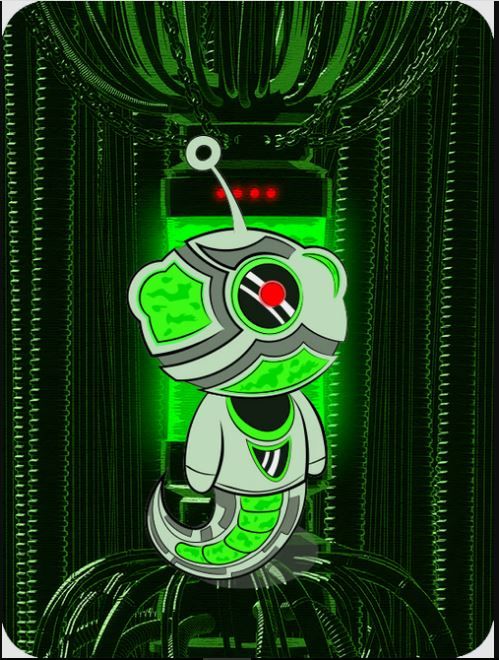 Despite tough competition, Spooky Season: poieeeyee x Reddit Collectible Avatars emerged as the top seller among all Reddit Avatars. The collection was created by Reddit user "poieeeyee" and released for Halloween 2022. It quickly rose to the number-one spot on OpenSea's Top 10 list by 24-hour trading volume. In fact, it even outpaced all other Reddit Avatar releases by a wide margin with nearly double the sales volume.
The Senses by Rojom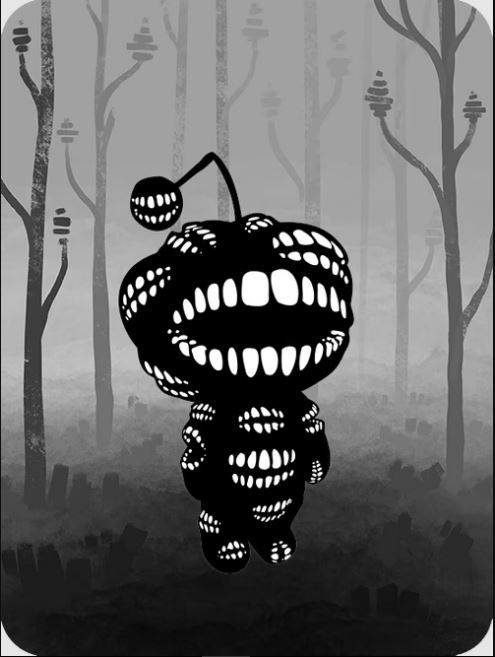 The Senses x Reddit Collectible Avatars is a set of three NFTs created by Reddit user Rojom. It depicts the human senses of taste, sight, and touch using a horror theme. Although Rojom created another NFT collection specifically for Halloween, the NFTs in The Senses collection rival even the creepiest monsters with a dark and moody aesthetic.
Foustlings by Tyler Foust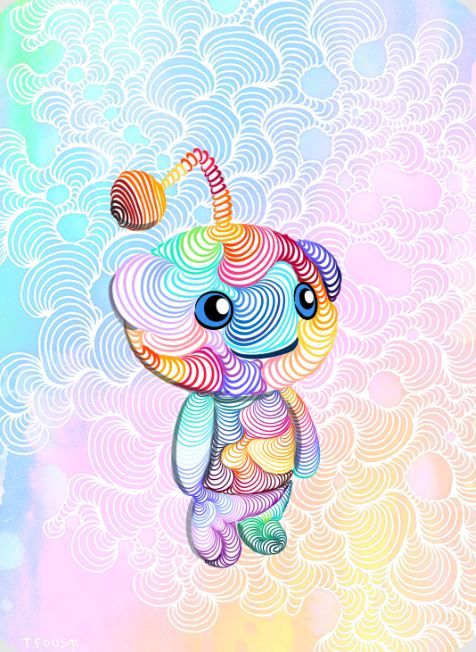 Reddit user Tyler Foust created the Foustlings NFT collection shortly after Reddit launched its Collectible Avatars Creator program. Over six months have passed since the collection launch, and Foustlings is still among the highest-selling avatar NFTs. Each NFT in the collection carries Foust's signature vibrant squiggly lines.
Spooky Season by Rojom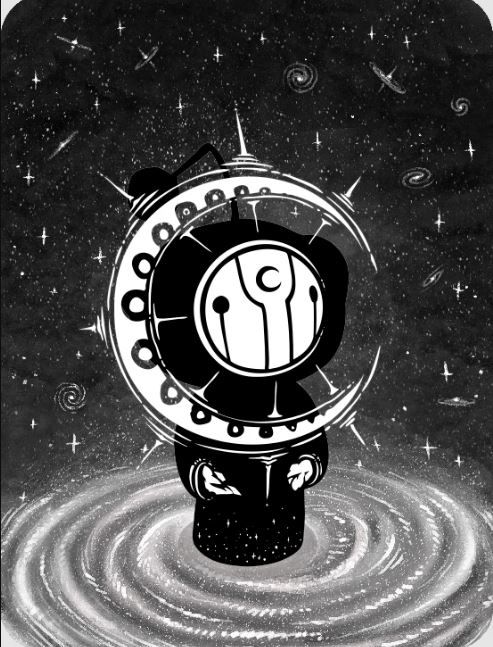 It's Rajam's second Reddit Collectible Avatar collection to have earned a spot among the top 5 Reddit NFTs by sales volume. It was launched earlier in Oct 2022, again ahead of Halloween.
The NFTs in the collection do not differ much visually from the ones in the Senses collection. However, conceptually they are a little different and focus on astronomical imagery, without being too far removed from the horror theme.
Imagination Station by ChipperDoodle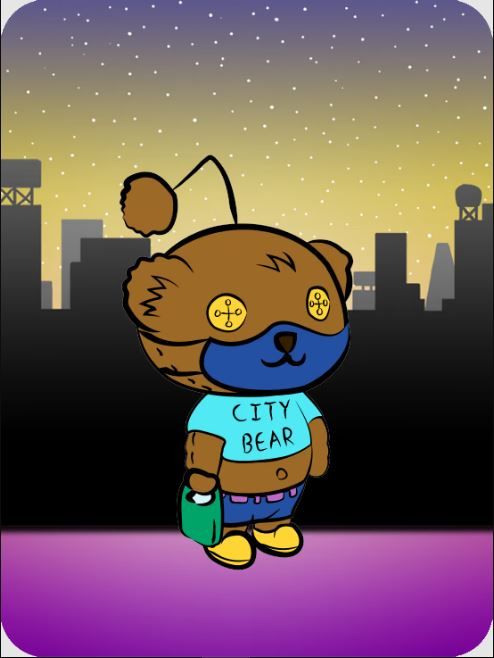 Reddit user Chipperdoodle created this series. The collection sees Snoo metamorphosing into various avatars, including a "big city bear," "cone head," and "kid rexie." About $533,000 worth of NFTS from this collection have sold since launch.
Reddit Avatars continue to defy expectations
Predicting the future of any asset, let alone a concept and asset as new as NFTs, is difficult. That said, multiple factors make Reddit Avatars worth some attention. Reddit is among the most popular social media networks, with a user base exceeding 330 million. It also boasts hundreds of active subreddit communities. Where other NFT collections have to start from scratch to build a community, Reddit NFTs have successfully leveraged an already captivated audience. On those counts, Reddit's collectible avatars are more likely to remain a hit with a much wider audience compared to the average NFT collection.
Frequently asked questions
Can you sell your Reddit NFT?
Can you get Reddit NFTs for free?
How do I sell my Reddit NFT avatars?
Disclaimer
In line with the Trust Project guidelines, the educational content on this website is offered in good faith and for general information purposes only. BeInCrypto prioritizes providing high-quality information, taking the time to research and create informative content for readers. While partners may reward the company with commissions for placements in articles, these commissions do not influence the unbiased, honest, and helpful content creation process. Any action taken by the reader based on this information is strictly at their own risk.