What comes to your mind when you hear "Blue Bird?" Well, for most of us, it's the Twitter logo that surfaces. However, this isn't an article about Twitter. At least not directly. Instead, today we will shift our focus to the new Binance Bluebird Index — an ambitious, tradable index launched and ideated by the popular crypto exchange — Binance.
The Binance Bluebird Index is special. It drops at a time when social media is rife with Twitter discussions. Furthermore, Changpeng Zhao "CZ," CEO of Binance, is known to have invested $500 million in Twitter — helping Elon Musk further the era-defining acquisition. So let us connect the dots: Elon Musk decides to acquire Twitter, CZ invests in Twitter, and Binance launches a Blue Bird Index. 
Want to get the hottest news in crypto industry? Join BeInCrypto Trading Community on Telegram: discuss new projects, share your experience and read technical analysis from our three traders. Join us
Looks more than just a coincidence, right? Today, we are going to discuss all that — making sense of the index and how it can shape into a watershed moment for Twitter, Binance, and the trading community.
What is Binance Bluebird Index?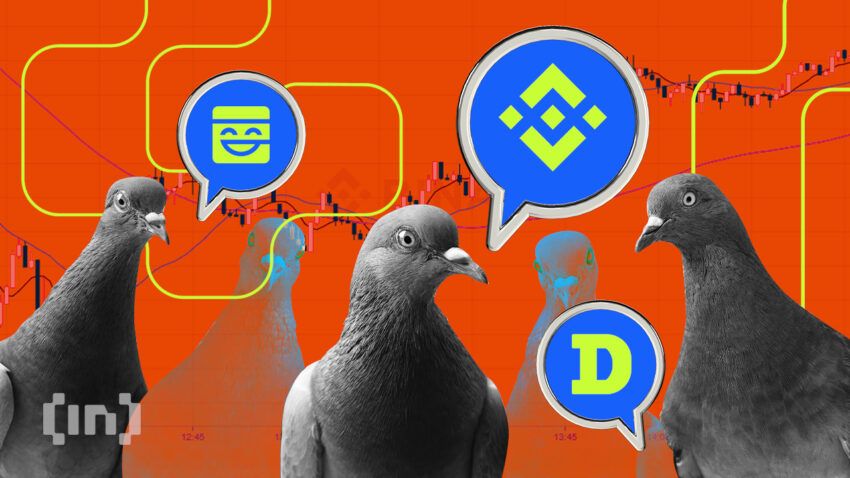 The Binance Bluebird Index comes across as Binance's newest crypto index that tracks three tokens: BNB, DOGE, and MASK. This index is the newest addition to the Binance Futures basket, allowing traders to experience perpetual contracts (contracts with no expiry date).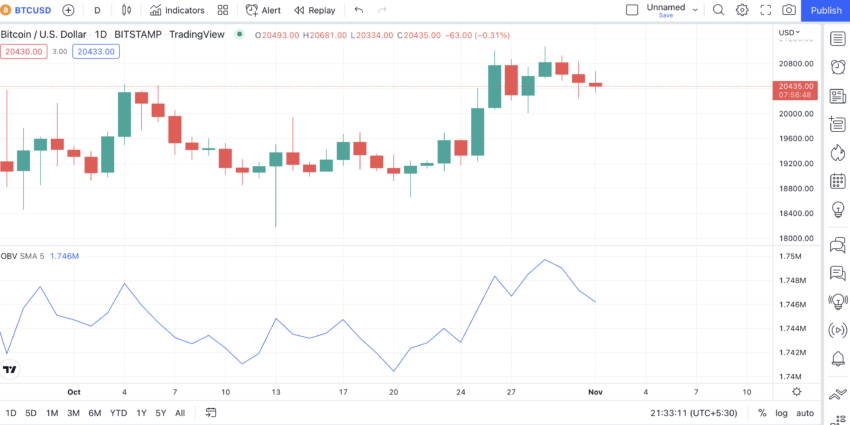 The index came into existence on 2 Nov. 2022 and offers a maximum leverage of 25x. USDT is the available trading pair for this index. However, you can use the multi-asset trading mode for the Binance Bluebird Index — which then allows you to deploy other assets — including BUSD — as margin.
But that's the fine print, right? Let us delve deeper into the world of the Bluebird Index.
Bluebird and Twitter: potato potahto?
In crypto, we do listen to social media chatter (It's a good idea to listen to chats with crypto experts. For example, in our open BeInCrypto Trading Community on Telegram three experienced traders answer questions from subscribers every day). Even if we choose not to act on it, we still listen. And with the Binance Bluebird Index coming into existence, there has been a lot of chatter — connecting the Index with Twitter's future payment integration plan.
Popular Altcoin tracking Twitter handle Crypto Aidar is trying to connect the dots and thinking if the Bluebird Index assets have a place in Twitter's payment schema.
But that's not the end of it! Some Twitteratis even believe that the CZ-Musk partnership — concerns the $500 million investment made by CZ — is a plan to bring Web 3 and Crypto to Twitter!
As if it wasn't there already!
These individuals believe that the Index that follows BNB, DOGE, and MASK will play a crucial role in furthering Twitter's NFT initiatives — competing with OpenSea. For now, it's all speculative!
However, the most vocal speculation came from Miles Deutscher — a popular Crypto Analyst — who was one of the first Twitter personalities to start connecting the dots. Here is what he tweeted:
Deutscher tweeted this on 2 Nov., and the same has been shared more than 500 times, showing how aligned people are to this vision. However, no official confirmation has come from CZ, Binance, or even Twitter/Elon Musk.
But then, the crypto market does take sentiments and speculations seriously! Since 2 Nov. 2022, Binance Coin (BNB), Dogecoin (DOGE), and even the Mask Network (MASK) have rallied further.
Do we have more on the Binance Index?
In October, Elon Musk mentioned his ambitious "X" application. According to him, Twitter is an accelerant for the upcoming, all-inclusive super app.
Here is what he tweeted:
And yes, this everything app will require payment support — making the Binance Bluebird Index components all the more important.
Here are the Bluebird Index component prices on the Binance platform, week-on-week: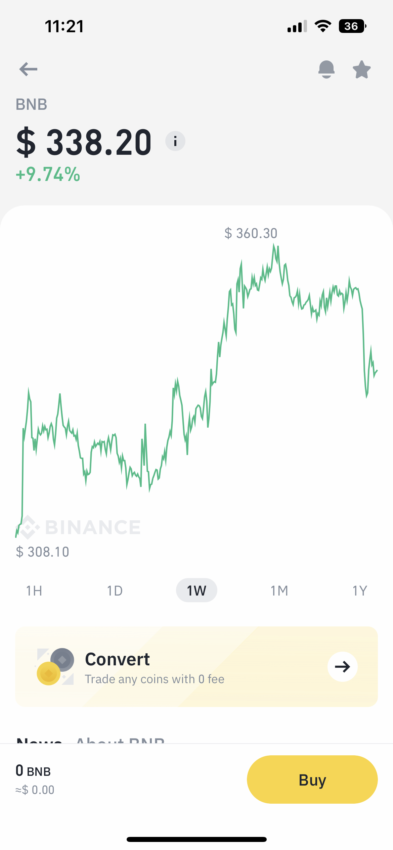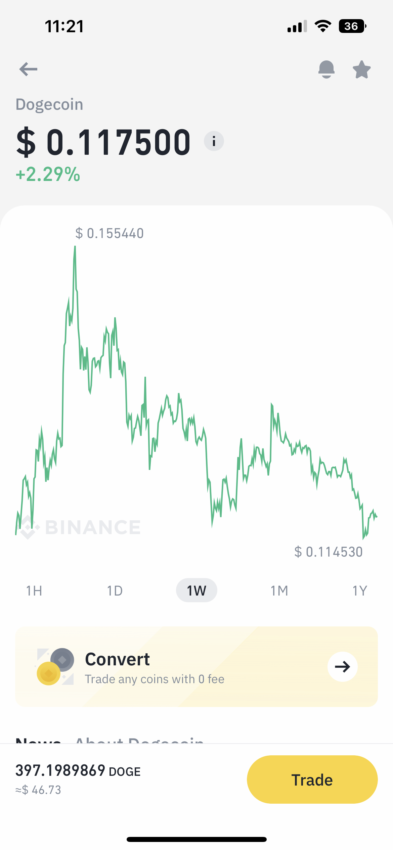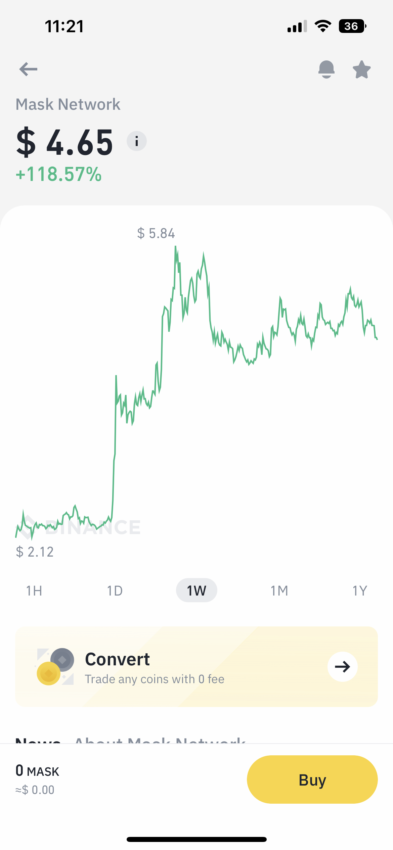 Despite the market-wide correction, the Blue Bird Coin picks are still trading in green, week-on-week!
How is the Binance Bluebird Index calculated?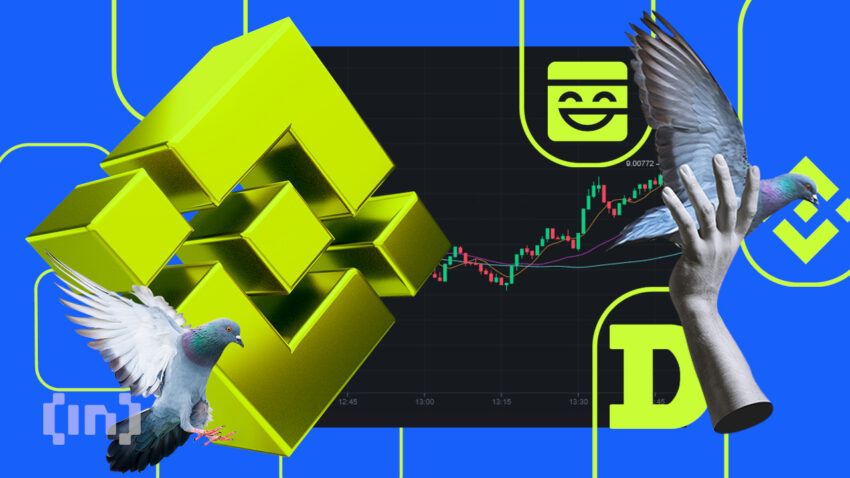 The Binance Bluebird Index incorporates the weighted averages of the tokens' real-time prices. And from tokens, we mean BNB, DOGE, and MASK, market denominated in USDT.
The Index value is calculated using a formula that reads:

Here is what each component means:

If the above-mentioned formula leaves you overwhelmed, fret not, as we will explain each element in time.
The constituents count or n for now is 3.
The latest price of a component "i" is denoted by "p," which are the standard token prices on the Binance exchange at any given time.
Every coin has a weight in the exchange, denoted by w, whereas the Divisior is the standard real-time multiplied value of the price and the weightage — of a particular component.

The "0" is replaced by "t," which considers the time-based value of the price and weightage.
Coming to the weightage, here is the formula to calculate the same:

But wait, how do we find the weighting factor? There is a detailed formula for that as well:

In the formula above, the volume concerns the respective coin's perpetual volume in USDT. The market cap data changes at the rebalance time.
Rebalancing time means the moment when the Index updates every variable to come up with an updated index value. Index rebalancing will next happen on 10 Nov. 2022.
Also, Binance mentions that the formulas used for the calculation can change without prior notice.
As per calculation, here is the current coin-specific weightage for the Bluebird Index:
Binance Coin (BNB): 51.8116%
Dogecoin (DOGE): 41.8677%
Mask Network (MASK): 6.3207%
Data will self-update at rebalance time.
Tracking BNB, DOGE, and MASK
BNB, DOGE, and MASK currently belong to Binance's list of Bluebirds. And each crypto asset has a reason for featuring:
BNB is Binance's native crypto, and it is only appropriate to include it.
Elon Musk is termed the Dogefather in jest, which makes DOGE's inclusion quite appropriate. This move even airs the speculation that the Bluebird index has something to do with CZ's Twitter investment.
Mask Network is an NFT-specific platform, and its inclusion seems appropriate considering the growth of NFT marketplaces.
But there is a lot more to the Mask Network that kind of validates most speculations! Read more about it in the next section.
What is the Mask Network?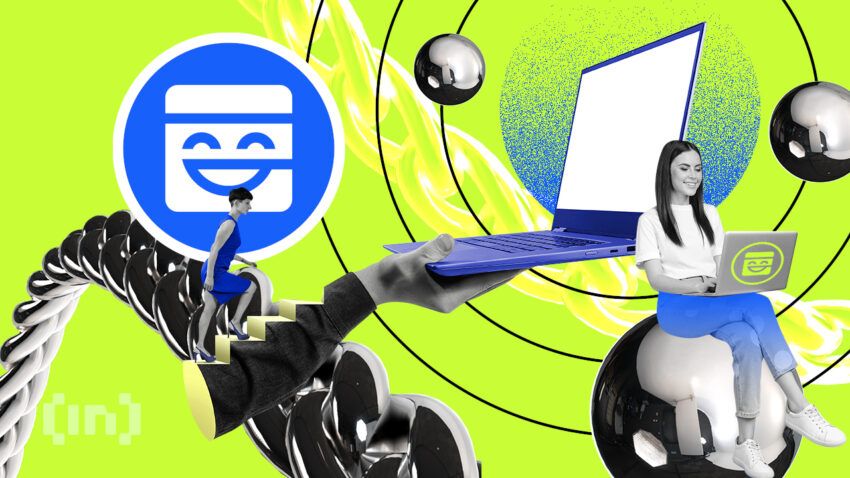 The Mask Network is a decentralized protocol meant for sending messages over Facebook and Twitter, in an encrypted manner. This network allows users to transfer and swap DeFi tokens — without leaving Twitter — using the likes of SushiSwap and Uniswap.
But that's not all!
In essence, the Mask Network aims to bring decentralized levels of privacy to social networks — pushing them closer to Web 3.0 adoption. And you can develop DApps, NFT marketplaces, and even share files using this network.
MASK — Mask Network's native governance token — shot to fame when it became a part of the Binance Bluebird Index on 2 Nov. 2022.
How is MASK connected to Twitter and Elon Musk?
But the big question remains: How is MASK connected to Twitter and even Elon Musk?
Firstly, we should clear out that every MASK-Twitter connection you see on social media might just be speculation. Now that is out of the way, we can easily connect these dots:
The Mask Network came to form in 2019, with Twitter message decryption as one of the use cases.
Elon Musk has previously relied on DOGE as a source of payment at its Supercharger in Santa Monica. And the Mask Network supporting infrastructure for crypto payments and swaps kind of makes people optimistic.
Suji Yan — Founder of the Mask network — has long been advocating social liberty and freedom of interpretation.
In an interview with CoinDesk, he even mentioned that if Twitter turns into a Protocol (now it's a company), different social apps can start building on it. And that might even make way for a Mask Network integration.
And that's not where the connection ends!
If you remember clearly, Twitter already allows users to use NFTs as profile pictures. Plus, the platform might soon support Tweet-specific NFT buying and selling in the form of NFT Tweet Tiles.
And with the Mask Network allowing the use of NFTs and related DApps, we should not rule out an integration. Fingers crossed!
Binance Bluebird Index Perpetual Contracts
We know that the Bluebird Index belongs to the Binance Perpetual Futures basket. This also means that the value of the index is a function or derivative of the underlying assets — BNB, DOGE, and MASK.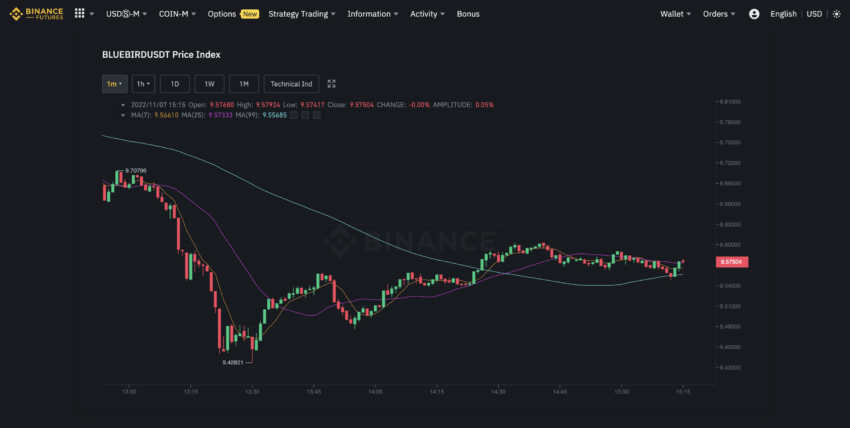 But what does that actually mean?
This means you can trade in Futures using the Bluebird Index without worrying about the contract expiry. Plus, while trading, you get a 25x leverage, which might be risky and needs to be evaluated carefully before proceeding.
Unpacking the working of the Binance Bluebird Index
Coming back to the Binance Bluebird Index, the modus operandi is pretty direct. Firstly, you can trade it as a perpetual Futures contract. Secondly, unlike the COIN-M Futures, where we use relevant crypto denominations, the Binance Bluebird Index uses the USD-M Index, with the market denominated in USDT.
You can even use it as a crypto index to see the growth across the three current constituents. To access it, you simply need to search for the symbol BLUEBIRDUSDT on the USD-M index page.
To trade the Binance Bluebird Index, you must first log into Binance. Once there, here are the Steps to follow:
Step 1
Head over to the "Derivatives" counter and select the "USD-M Futures."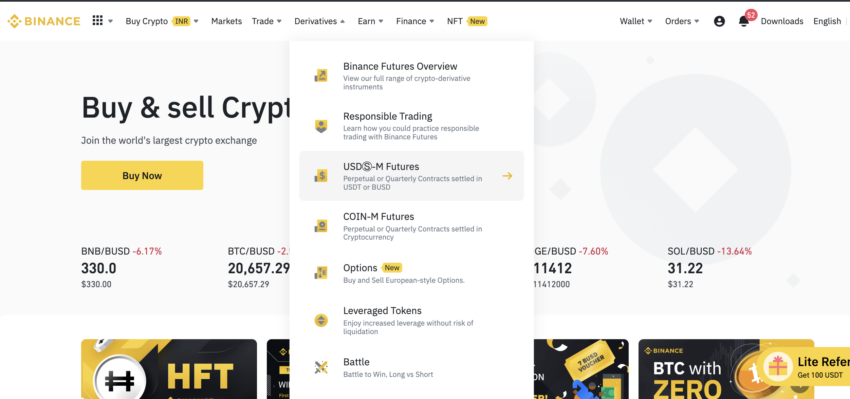 Step 2
Once there, select the BLUEBIRDUSDT from the symbols page to start trading.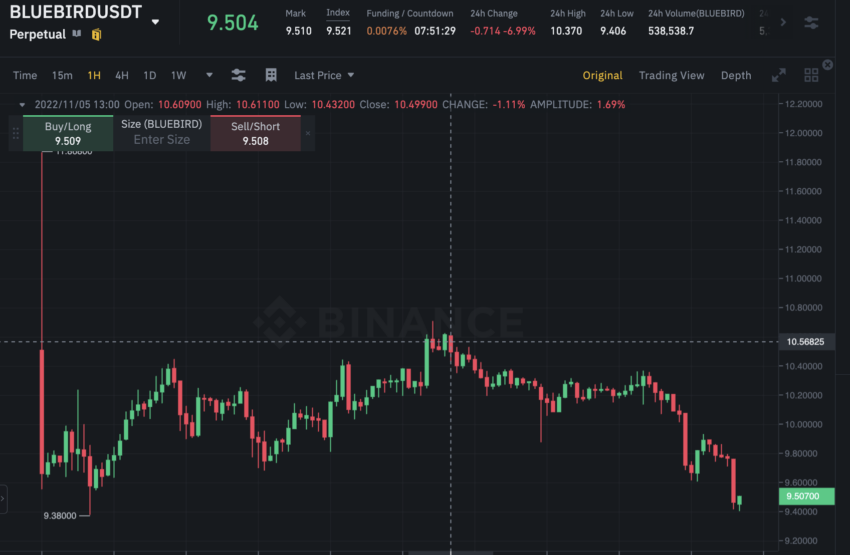 Step 3
You can move funds (USDT) from your Spot wallet to the USD-M wallet for trading.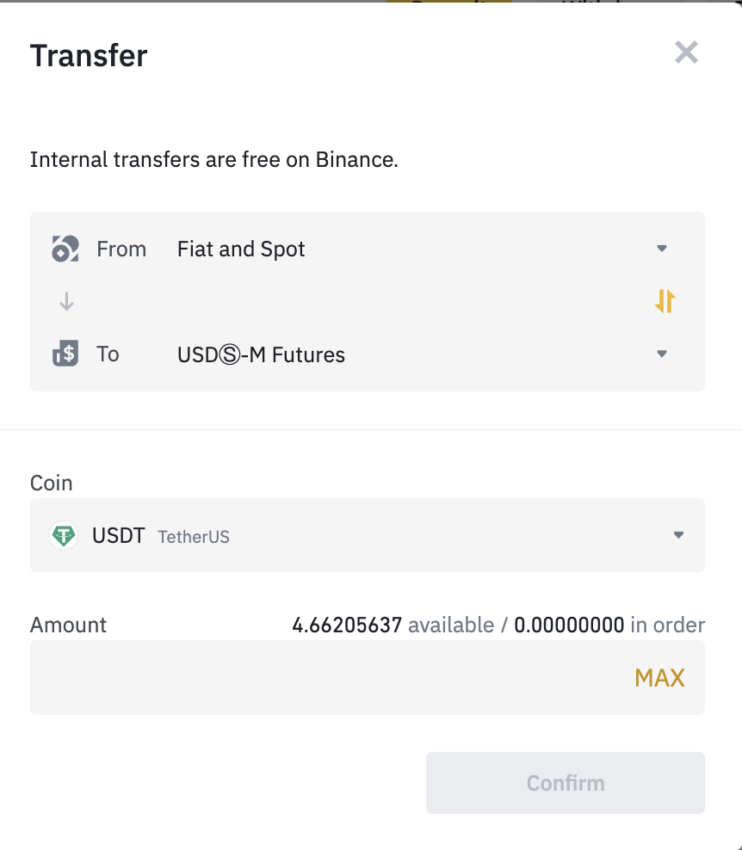 Step 4
You can set a limit order and place the order. As mentioned, the minimum order value as to be 0.6 BLUEBIRD or 5.640 USDT.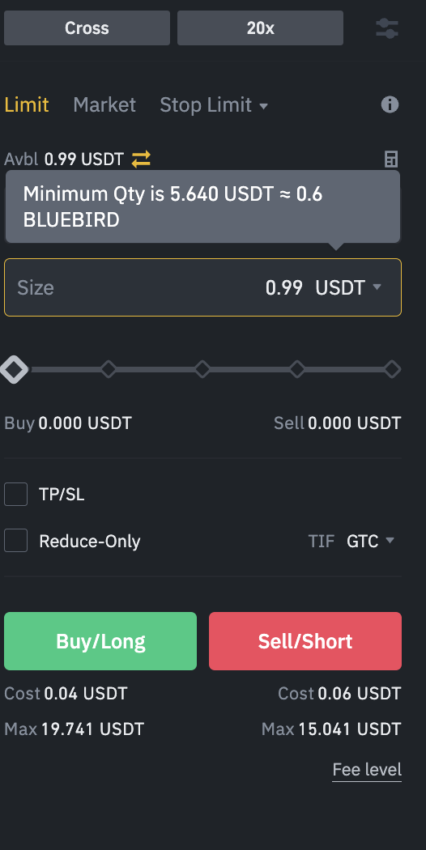 You can click the 20x tab and adjust the leverage according to your risk appetite.
You can either Buy/Long BLUEBIRD or Sell/Short BLUEBIRD. Once the order is placed, you can see them in the Open Orders tab.
And that's how trading the Binance Bluebird Index works.
The bluebirds keep flying higher
Amid the speculations involving payment integrations, NFT marketplaces, and Twitter scaling, the Binance Bluebird Index comes with a lot of hopes. However, Binance, for now, stands by the statement that this index doesn't relate to Binance's investment in Twitter. Yet, traders and investors stay optimistic, keeping a close eye on the developments of this Binance index. And while some even expect a Blue Bird Coin to arrive, no information is currently available in that regard.
For now, all we know is that there is no Blue Bird Coin and the Binance Bluebird Index is simply a tradeable index that tracks the prices of the bluebirds: BNB, DOGE, and MASK. And these coins are certainly soaring high.
Frequently asked questions
When did Binance Bluebird Index start?
How high can the Binance Bluebird Index go?
Where is Binance located?
What is Binance Bluebird Index?
Disclaimer
In line with the Trust Project guidelines, the educational content on this website is offered in good faith and for general information purposes only. BeInCrypto prioritizes providing high-quality information, taking the time to research and create informative content for readers. While partners may reward the company with commissions for placements in articles, these commissions do not influence the unbiased, honest, and helpful content creation process. Any action taken by the reader based on this information is strictly at their own risk.