Los Angeles, CA & HK — March 18, 2021 — BeInCrypto is pleased to announce its participation and support of this year's Master of Ceremonies at the 3rd annual Security Token Summit (STS) hosted by blockchain venture studio and fund Draper Goren Holm.
The preeminent industry conference will take place on March 25 featuring insightful panels, presentations, and fireside chats, with the participation of 70+ most accomplished and respectful international leaders.
As the Master of Ceremonies, Jessica Walker representing BeInCrypto will assist in recognizing the contributions of each security token pioneer, all the while highlighting their important role in revolutionizing the next era of blockchain-based digital securities.
Emcee Walker is a renowned and respected content creator and video strategist in the blockchain and crypto space. As an accomplished broadcaster, conference moderator, interviewer, and partnership builder, her network extends right across the globe.
The Security Token Summit MC has also delivered top-class media coverage from leading tech and finance conferences such as the World Economic Forum in Davos, the Monaco Blockchain Conference, and Belarus Crypto Conference, among others.
Free for all, the summit provides a platform for the blockchain industry that fosters exposure, education, collaboration, building, and development for the sector. The digital securities and security token-focused event will feature a robust agenda spanning a variety of themes.
Among them are compliance, liquidity, derivatives, secondary markets, regulation, custody, interoperability, and what we need to do as a financial community at large to achieve global adoption.
Additionally, summit speakers will answer the exact reason why the crypto sector is seeing such rapid growth, particularly as the nation transitions into a Biden administration.  
"I'm delighted to be representing BeInCrypto while hosting the upcoming Security Token Summit. There is no better time to be discussing the major technological innovations that security tokens bring," said Walker.
"The speakers-list represents the highest tier of players from various roles in the ecosystem, and I'm certain the conversations will bring huge value to anyone attending,"  
"There's no person more qualified to emcee this year's Security Token Summit than Jessica Walker," said Adam Levy, Operations Manager at Draper Goren Holm and Producer of Security Token Summit.
"Her style, warm tone, and in-depth expertise make her the perfect Master of Ceremonies as we kick off the industry's preeminent virtual conference."
Register now for the Security Token Summit and join over 5,000 public executives, bankers, securities attorneys, enterprises, asset managers, consultancies, accredited investors, and avid security token enthusiasts on Thursday, March 25, 2021.
Interested speakers can apply here.
Interested sponsors can review the remaining opportunities here. 
About Draper Goren Holm
Draper Goren Holm, a partnership between Tim Draper, Alon Goren, and Josef Holm, is a venture studio and fund focused on accelerating and incubating early-stage blockchain and fintech startups, while simultaneously producing leading blockchain and cryptocurrency events, Security Token Summit and LA Blockchain Summit.
Portfolio companies include Totle, Ownera, Innovesta, LunarCrush, Degens, Giftz, Vertalo, Coinsquad, CasperLabs, Element Zero, DeFi Money Market, and more.
For more info, visit https://drapergorenholm.com.
Disclaimer
All the information contained on our website is published in good faith and for general information purposes only. Any action the reader takes upon the information found on our website is strictly at their own risk.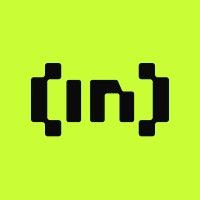 BeInCrypto Team comprises a diverse group of experienced journalists, analysts, and crypto enthusiasts dedicated to delivering the latest news, insights, and analyses in the...
BeInCrypto Team comprises a diverse group of experienced journalists, analysts, and crypto enthusiasts dedicated to delivering the latest news, insights, and analyses in the...
READ FULL BIO
Sponsored Sponsored