Italy will impose a capital gains crypto tax of 26% on profits beginning in 2023. The new law will require crypto holders to disclose their current holdings and pay 14% on them.
According to Bloomberg, Italy will begin taxing capital gains from cryptocurrencies at a rate of 26% from 2023 on. The country's lawmakers are proposing the tax levy in its 2023 budget plans. The tax will only apply to profits greater than 2,000 Euros.
Taxpayers will also have the option to declare the value of their assets as of Jan. 1, 2023. They will pay a 14% tax rate on these returns. This is similar to the new tax laws that were imposed on India earlier this year. The Indian government allowed the citizens to declare their holdings early before the heavier tax rate was implemented.
Until this point, cryptocurrencies have fallen under foreign currency tax laws, which are significantly lower. The increase in taxation will surely irk investors in the country, whose capital gains will take a beating. About 1.3 million people, or 2.3% of the population in Italy, own cryptocurrencies.
That figure is nowhere near as high as some other European nations, but the government clearly wants to implement the laws early. Portugal, a country in which crypto is very popular, also recently imposed a harsh tax rate of 28% for crypto.
Several exchanges registered in Italy
Italy's increased scrutiny of the crypto market is accompanied by a desire for crypto entities to obtain licenses. Gemini and Nexo have secured licenses in the country, registering as Virtual Currency Operators. Binance, Coinbase, and Crypto.com have also received approval to operate in Italy earlier in the year.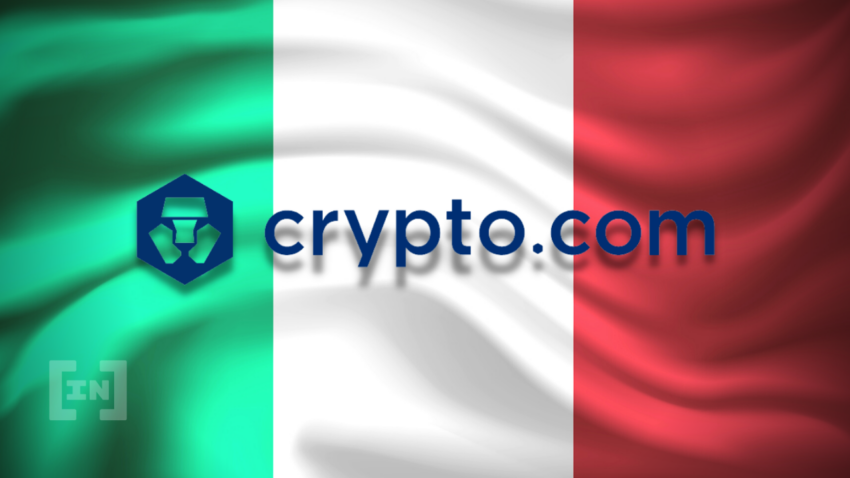 The registration demands that exchanges and other crypto providers meet AML and counter-terrorist financing laws. These laws and registrations come at a time when the European Union (EU) is set to institute its MiCA laws.
Crypto entities undergo light registration process in Italy
While many exchanges have received approval in Italy, there are questions regarding the vetting procedure of the exchanges. This is particularly important in the wake of the FTX collapse, which has sparked an increased desire to establish controls.
To register as a virtual asset service provider, crypto entities need only submit ten pieces of information. There are a few other steps in the process, but generally speaking, the registration process is comparatively light.
As such, many crypto exchanges, including smaller ones, have received approval to operate in the country. However, regulatory actions could soon ramp up with the MiCA bill coming into effect in 2024.
Disclaimer
BeInCrypto has reached out to company or individual involved in the story to get an official statement about the recent developments, but it has yet to hear back.