In 2019, the crypto ecosystem is both complex and comprehensive, consisting of hundreds of digital assets striving to carve out a unique niche among a growing constituency.
However, even as this myriad of digital assets emerge and mature, one cryptocurrency is inextricably more valuable than the others. Bitcoin, the first and still most popular digital currency, sits supreme as the most prominent and well-known cryptocurrency. This year, Bitcoin's price continues to surge higher, and it's increasingly creating space between its rivals. For instance, Ethereum, the second most valuable digital asset, once looked like a viable competitor to Bitcoin, especially among enterprise initiatives, but its price has continued to lag while Bitcoin's market share continues to grow. Today, Bitcoin comprises
close to 70% of the entire crypto market cap
, while no other digital asset even maintains a double-digit hold on the market. With Bitcoin showing such prominence, now seems like the right time to consider: is Bitcoin enough to satiate the burgeoning crypto industry or do people need additional functionality to fully realize the decentralized future? The answer, in many ways, is "yes" and "yes."
The Missing Framework
Bitcoin is indelibly popular among crypto enthusiasts, but its enterprise functionality is limited, something that initially gave rise to alt platforms like Ethereum. Most notably, smart contracts are both the most important and sought-after blockchain feature.
Deloitte's 2019 Blockchain Survey
found that the majority of organizations, 58%, see smart contracts as highly important, and an additional 37% see this component as moderately important. Meanwhile, only 1% view smart contracts as an irrelevant part of their blockchain aspirations. Until now, many companies were pushed away from Bitcoin in favor of other platforms that offered this critical component of their blockchain initiatives. However, that gap is continually closing as new platforms develop on top of Bitcoin's blockchain to create a more capable ecosystem that is suitable for a variety of use cases. For example,
RSK smart contracts
adds a second layer on top of Bitcon's blockchain that allows users to run incredibly capable smart contracts that rival or exceed options of Ethereum and other similar platforms. RSK has been live since 2018, and it's striving to become the go-to platform for fast, easy, and scalable, distributed applications based on Bitcoin, while prioritizing security along the way. Offering scalability in excess of 100 transactions per second without sacrificing decentralization, RSK is well on its way. Bitcoin already operates on the most secure blockchains available, making it an obvious landing place for companies prioritizing this facet. RSK joined this priority in 2019 when they achieved hashing power of over 35%, through the process of merge-mining with Bitcoin's hash power. Consequently, RSK smart contracts are the most secure smart contract platform in the world.
Will Bitcoin Be Enough?
Bitcoin already has significant momentum driving its dominance. In addition to owning close to 70% of the crypto market share, it dominates in mindshare as well. Nearly 80% of Americans have heard of Bitcoin, making it, by far, the most recognized digital asset. Therefore, for companies striving to develop decentralized applications and other mass-market products, Bitcoin seems to be the way to go. At the same time, Bitcoin is more tightly integrated into the financial system and marketplace. Dozens of financial institutions offer Bitcoin-related products, and
prominent retailers
, including Starbucks, Nordstrom, and Whole Foods now take the currency at checkout. To put it simply, while the crypto ecosystem is radically expanding, the world is building around Bitcoin, and added functionality through third-party platforms like RSK only bolsters its capabilities, making it likely to continue to build momentum.
---
[Disclaimer: This article is a guest submission and was not authored by the BeInCrypto team. We have chosen to share it because we feel it may be of interest to our readers.]
Disclaimer
All the information contained on our website is published in good faith and for general information purposes only. Any action the reader takes upon the information found on our website is strictly at their own risk.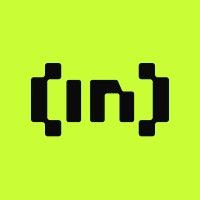 BeInCrypto Team comprises a diverse group of experienced journalists, analysts, and crypto enthusiasts dedicated to delivering the latest news, insights, and analyses in the...
BeInCrypto Team comprises a diverse group of experienced journalists, analysts, and crypto enthusiasts dedicated to delivering the latest news, insights, and analyses in the...
READ FULL BIO
Sponsored Sponsored