It was billed as a futuristic city on the Atlantic Ocean that would bring opportunity and prosperity to Senegal and Africa. But as of today, the construction of Akon's "real life Wakanda" has not begun.
Akon is best known for his string of Noughties hits, including "Lonely" and "Smack That." In recent weeks, however, he has reentered the public consciousness for other reasons. On an episode of The ZeZe Millz Show, he referred to attending his children's recitals as a "white man ting."
"No, that's a white man's ting. Who gives a f**k about a recital? Seriously, my job is to raise my kids, to be responsible, to be understanding, to protect their mother, to give [a] hand and assist with family planning and be a responsible adult…"
He has also defended Kanye West after his strange defenses of Hitler, saying he generally shows "support for opinion" and that we should "open our minds." At no point did Akon explicitly agree with West's outbursts.
However, before his recent appearances in the press, Akon had reinvented himself as one of crypto's early celebrity champions. Although, in the past couple of years, he is no less controversial in the crypto world either.
In September 2020, Akon gathered a pack of journalists on a barren patch of land on the Senegalese coast, where he planned to build his ultra-modern metropolis powered with his own cryptocurrency, Akoin (AKN). The city, which would take his own name, would be a "real-life Wakanda" that promoted economic development and financial inclusion in Africa. Exactly how this would happen has always been unclear. This becomes a running theme.
The musician has said that despite delays, which he attributes to the COVID-19 pandemic, the project is "100,000% moving."
Akoin: A Coin For Africa, Apparently
Akon's first foray into the world of crypto came with Akoin (AKN), which began trading in September 2021. With no sense of irony, its website states that Akon "will be used as a common medium of transfer between Africa's 54 countries." Of course, the intent is not the same as reality.
Akoin reached its all-time high price of $0.582058 on February 16, 2021, according to CoinGecko. At the time of writing, it is currently trading at a 97% decrease at $0.017884. However, the coin only became available to trade in many major markets (including the U.S.) in September 2021, according to a press release. Currently, Akoin is not available on any of the major exchanges.
In March of last year, a disgruntled former business partner Devayne Stephens said Akoin and Akon City resembled a Ponzi scheme. In court filings dated March 7, 2022, his team said:
"The Akon City and Akoin ventures have many of the trademark characteristics (known as 'red flags') of fraudulent business ventures such as Ponzi schemes and pyramid schemes. Therefore, it is likely that Akon City and Akoin are part of a fraudulent money-raising scheme."
However, in the Spring of last year, the project claimed some success with a pilot at Mwale Medical Technology City, a "$2 billion community-owned sustainable city with 35,000 residents." Residents could pay and be paid using Akoin and have the transactions converted into cell phone minutes or other forms of exchange immediately. According to a spokesperson, full implementation and rollout were expected in September 2022, with plans for an eventual national rollout across Kenya.
At the time of writing, BeInCrypto could find no evidence of wider implementation or any media reports suggesting the project had moved beyond the pilot stage.
"A Real Life Wakanda"
Akon City and Wakanda – the fictional Afrofuturist city from the Marvel comics – do share one thing in common, neither of them exists. According to a BBC report and Google Maps, the proposed site of the project remains bare. One nearby resident told the BBC that "We thought we could work on it, but at this pace, maybe our children will."
The project was initially called "Crypto City" and its residents and businesses would use Akoin as the default method of payment. Since then the Central Bank of West African States (BCEAO), which manages the CFA Franc, has raised legal concerns about the plans.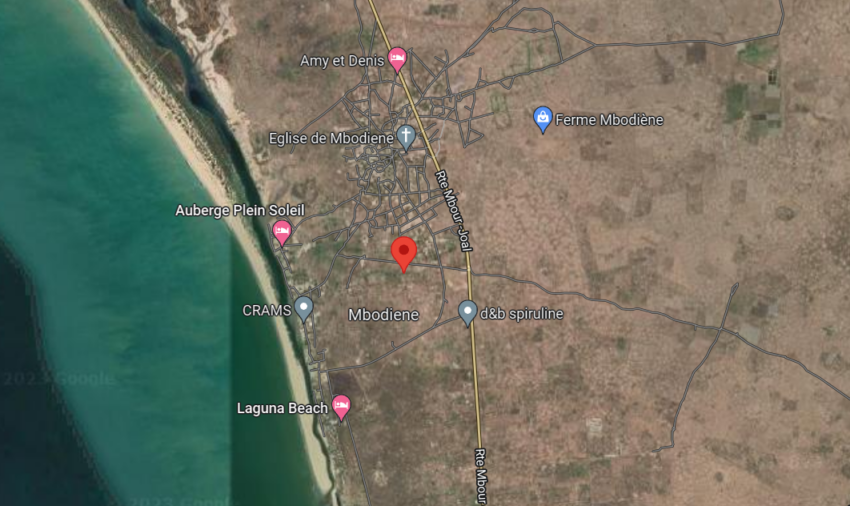 Located on 2,000 acres of land gifted to Akon by the president of Senegal, the city is intended to be a hub for technology and innovation, with a focus on sustainability and economic empowerment. Akon apparently has a 50-year lease on the land co-signed by the current President, Macky Sall.
The Project Will Reportedly Break Ground This Year
According to Akon, the city will include a tech hub, a school, and Africa's "largest hospital," all of which will be powered by renewable energy sources. The city is also intended to be a hub for entertainment and leisure, with plans for a hotel, a mall, and other attractions.
Despite delayed plans to begin construction, the project will reportedly break ground this year. Akon revealed in an interview last October that his city will be ready for residents by 2026, and complete by 2036. "We still have the three-year window for the first phase to be done, and our goal is for the first phase to be done by 2026 to make the junior Olympics in Senegal."
The development of Akon City has not been without controversy, however. Some have raised concerns about the transparency of the project, as well as the potential for it to displace local communities. Akon and his team have stated that they are working to address these concerns and to ensure that the development of Akon City is done in a way that benefits all stakeholders.
Disclaimer
Following the Trust Project guidelines, this feature article presents opinions and perspectives from industry experts or individuals. BeInCrypto is dedicated to transparent reporting, but the views expressed in this article do not necessarily reflect those of BeInCrypto or its staff. Readers should verify information independently and consult with a professional before making decisions based on this content.