A number of crypto influencers linked with the defunct FTX exchange are under fire following a recent $1 billion class action lawsuit.
The rise of cryptocurrency has led to a surge in social media influencers promoting various cryptocurrencies and platforms to their followers. However, these influencers can be held legally liable if they fail to disclose their financial ties to the companies they promote.
The Securities and Exchange Commission (SEC) in the United States has recently taken action against several high-profile social media influencers who have promoted cryptocurrencies without disclosing their financial ties to the companies.
The SEC has argued that these influencers violated securities laws by promoting cryptocurrencies without proper disclosures.
What Needs to Be Done Before Promotion
The disclosure issue is crucial in social media influencers, where followers highly value transparency and authenticity. Failing to disclose financial ties can damage the trust influencers have built with their followers, resulting in legal consequences.
In some cases, social media influencers may need to know the legal disclosure requirements. Therefore, influencers must educate themselves on the legal requirements for disclosure and ensure they comply with them.
To avoid legal troubles, social media influencers who promote cryptocurrencies should disclose any financial ties they have with the cryptocurrency company they are promoting. This includes a disclaimer in the post or video description or verbally disclosing the relationship in the video.
It is also essential for influencers to be transparent about the risks associated with investing in cryptocurrencies. Cryptocurrency investments are highly volatile and can result in significant losses. Therefore, influencers should ensure their followers know the risks and potential downsides of investing in cryptocurrencies.
Prominent Public Figures Promoted FTX 
Let's focus on the other side of the story narrating the downsides. The fallout of the FTX crypto exchange induced an immense liquidity crisis within the market as numerous users lost money. FTX reached its dominance with the support of many high-profile figures including athletes and celebrities.
Here are some of the most notable:
Tom Brady: American football quarterback and seven-time Super Bowl champion. He signed a long-term partnership with FTX in June 2021 to become a brand ambassador.
Steph Curry: Professional basketball player and three-time NBA champion who also partnered with FTX in June 2021.
Trevor Lawrence: American football quarterback and the first overall pick in the 2021 NFL Draft. He signed an endorsement deal with FTX in August 2021.
Kevin O'Leary: Canadian businessman, investor, and television personality, who became a strategic advisor to FTX in August 2021.
Gisele Bündchen: Brazilian supermodel and philanthropist who joined FTX as an environmental and social initiatives advisor in September 2021.
Fernando Alonso: Two-time Formula One world champion who signed a multi-year partnership with FTX in October 2021.
J.K. Rowling: British author who auctioned off a non-fungible token (NFT) on FTX in November 2021 to support her charity, Lumos.
These are just a few examples of the high-profile promoters associated with FTX. The company had also collaborated with other notable online figures to increase its brand visibility and appeal to wider audiences.
Lawsuit Targeting YouTube Promoters
Several social media users became the subject of a recent 73-page class-action lawsuit. This suit is specifically targeting digital content creators who "actively promoted FTX" and failed to disclose their financial relationship to the now-collapsed crypto platform.  
The Plaintiff is seeking over $1 billion in damages and was brought against YouTube content creators with a mass following. The law firm's representatives said the amount asked could increase to $5 billion. 
The lawsuit consists of allegations regarding misleading consumers, using deceptive and unfair practices, promoting unregistered securities, and receiving secret undisclosed compensation for the promotion of FTX.
Speaking to BeInCrypto, the Moskowitz law agency led by Adam Moskowitz, stated: 
"We have asked the Multi-District Litigation Panel to consolidate every existing and soon-to-be filed related federal FTX case here to Miami, Florida. The class damages could be over $5 billion."
The Main Strategy
When asked about the Plaintiff's strategy in play, the law firm asserted, 'Miami is where FTX was based, many of the FTX Brand Ambassadors reside in Florida, and Florida law is being used for all injured investors.'
"We have worked diligently the last six months to organize and coordinate a federal and state court FTX consolidated actions before Honorable Michael Hanzman in Florida state court and Federal Judge Moore and Chief Judge Altonaga in Florida federal court."
The lead spokesperson, Adam Moskowitz, also appeared in various public interviews to encourage affected users to come out for a 'free case review.'
Defendants React
One of the names on the list, Kevin Paffrath (Meet Kevin), with over two million subscribers, spoke with Coffeezilla, a famed investigative journalist.
Paffrath considered paying back some money as a 'charity' but denied the allegation against disclosing his ties with FTX in his videos.
He told BeInCrypto:  
"It's pretty obvious that when we say regularly, 'Hey, we're sponsored by…' on our videos, or 'Brought to you by…', this is an ad. We even have to check a little box on our videos that say, 'Hey, this video includes a paid promotion,' and every one of our FTX ones has a little disclaimer that says this is paid."
On the other hand, Ben Armstrong (BitBoy Crypto), took a somewhat different route to clear his name in the lawsuit. 
Ongoing Online Feud Between Both Parties
Responding to BeInCrypto, Armstrong claimed that, 
"I've never spoken with anyone at FTX or as a marketing agent acting on their behalf. Not once. So the allegations against me are 100% false, and it will be extremely easy to provide evidence of this."
He also lured further litigation after allegedly making "endless phone calls, tweets, and emails" to Adam Moskowitz, representing the Plaintiffs: 
More instances of the alleged conversation can be seen here: 
One respondent with the Twitter handle degenlawyer.eth criticized Armstrong for his actions: 
Learning Curve 
There may be more lawsuits against influencers if more crypto exchanges and companies fail.
Whether or not a lawsuit is filed against an influencer in such a situation depends on various factors, including the circumstances surrounding the exchange's failure, the influencer's actions and statements, and the applicable laws and regulations.
To avoid such litigation, legitimate market analysts should conduct thorough research before endorsing any crypto exchanges or cryptocurrencies. They should also disclose any potential conflicts of interest and provide clear disclaimers about the risks associated with investing in cryptocurrencies. 
Additionally, they should comply with all applicable laws and regulations governing the securities and investment industries. This includes any disclosure requirements and prohibitions on insider trading or market manipulation.
Disclaimer
Following the Trust Project guidelines, this feature article presents opinions and perspectives from industry experts or individuals. BeInCrypto is dedicated to transparent reporting, but the views expressed in this article do not necessarily reflect those of BeInCrypto or its staff. Readers should verify information independently and consult with a professional before making decisions based on this content.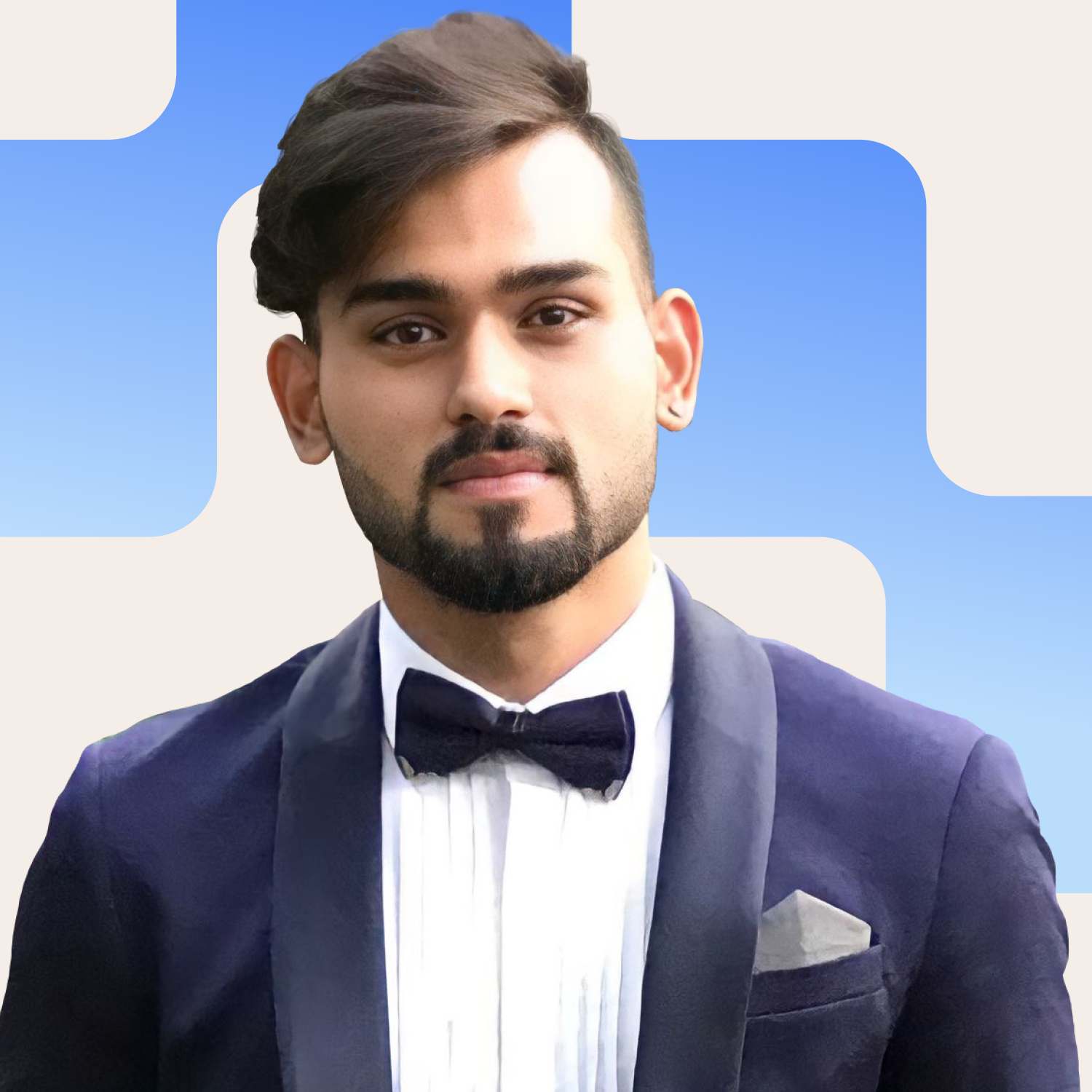 An engineer and an accountant by degree, Shubham ventured into the crypto world to pursue his passion. He believes digital currencies will redefine our economies in the decades to...
An engineer and an accountant by degree, Shubham ventured into the crypto world to pursue his passion. He believes digital currencies will redefine our economies in the decades to...
READ FULL BIO
Sponsored Sponsored