As Hong Kong stares into what appears to be a major economic crisis in the making, a sizeable chunk of the population may be counting on
Bitcoin
to help them get through the tough times ahead.
Given that no immediate reprisal seems forthcoming, odds are high their dependence on the digital asset is likely to spike even further in the times to come. However, unlike the underlying theme of many speculative reports from last week, there's no clear indication that people are rushing en masse to trade their HKD for BTC.
Hong Kong Sees No Easy Way out of the Looming Crisis
The last time Hong Kong's economy faced such bleak prospects was during the global slowdown nearly a decade ago. However, things are vastly different this time around considering that the current economic crisis is, in parts, a byproduct of the lingering political instability. What's even worse is that there is a growing feeling among many economists that the current crisis is irreversible in the short run. If they're right, the HK$19.1 billion (~$2.4B) in aid recently announced by Paul Chan Mo-Po, the Financial Secretary in Hong Kong government, will do little to alleviate the woes of the city's businesses and common citizens.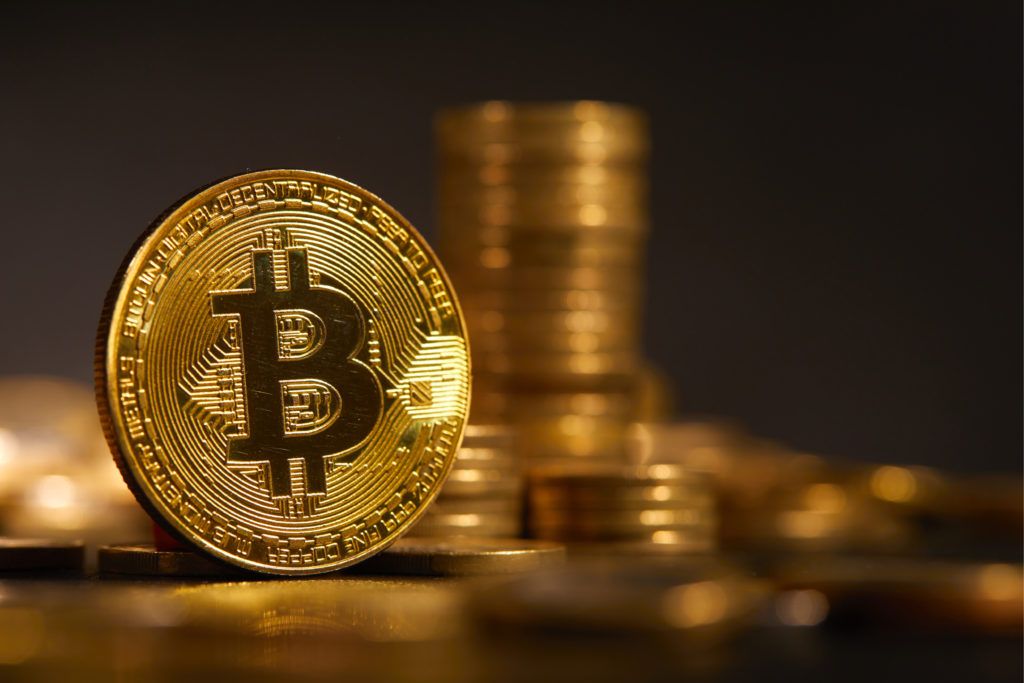 Per an internal assessment of the city's financial planners, the aid promised by the government will boost the economy by about 0.3%. Chan, meanwhile, isn't shy of acknowledging that the situation appears pretty grim and even went on downgrading the GDP forecast for the year to somewhere between 0 to 1% (as opposed to the original forecast of 2-3%).
A Mysterious Spike in Bitcoin Volume
As reported by BeInCrypto earlier this month, interest in
Bitcoin was at its peak in Hong Kong
late last month with transaction volumes recording an all-time-high in the week ending Sep 28. Interestingly, the spike in Bitcoin volume happened roughly around the same time as local media started reporting about a cash crunch in the city's ATMs and banks.
Run on banks: ATMs out of money across Hong Kong. Many queuing up to withdraw. Many have run out of cash. #HongKongProtests #AntiELAB #FreeHongKong

Should we all line up at ATMs as an act of civil disobedience?

Source- LIHKG pic.twitter.com/DtC9c0toUi

— Hong Kong World City☔️🖐🏻👆🏻 (@HKWORLDCITY) October 5, 2019
Strangely, though, the volume of P2P Bitcoin transactions subsided in the very next week, with trading returning to the levels considered normal. Does that mean the spike was just a fluke and totally independent of the downward spiraling economy?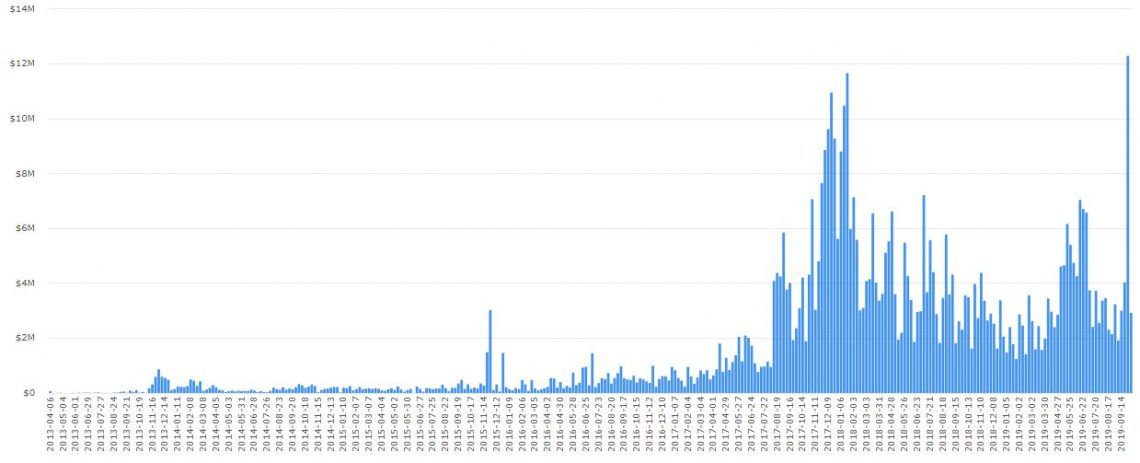 Well, it need not be — especially considering that the P2P Bitcoin trading volume is only a fraction of the actual trading volume in Hong Kong.
The Truth is Probably Somewhere in Between
Unlike in mainland China where cryptocurrency trading is banned, Hong Kong has a much friendlier
regulatory framework
that allows citizens to invest in and trade digital assets via ICOs and exchanges. This is one reason why the dip in P2P BTC transactions in the week ending Oct 5 doesn't necessarily give the full picture. While some analysts claim that
Bitcoin didn't surge
in Hong Kong because of politics, as BeInCrypto has reported on, there is a strange coincidence that would suggest otherwise.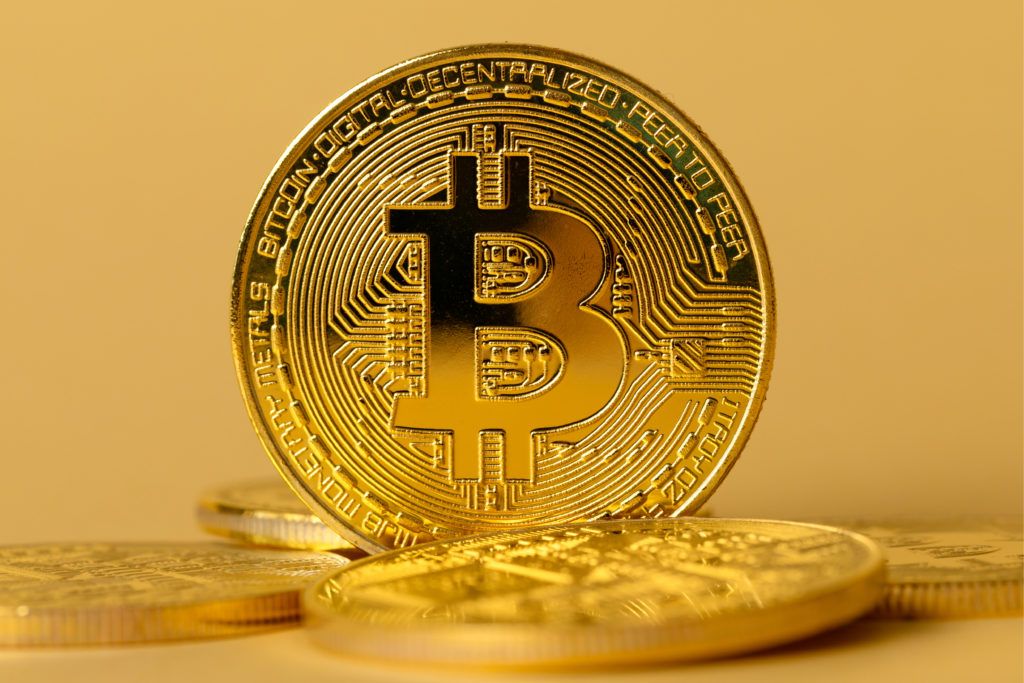 A spike in Bitcoin transaction volume similar to the one from late last month was also seen in June, albeit on a smaller scale, just ahead of the protesters began flocking city streets en masse over the controversial
mainland criminal extradition bill
. Among those convinced that there's an undeniable link between Bitcoin and the protests is Mati Greenspan, senior analyst at eToro. Greenspan argued that some protesters recognize Bitcoin as a viable alternative to mainstream financial avenues controlled by the Chinese government.
Bitcoin volumes in #HongKong have spiked to their highest level ever recorded @LocalBitcoins trading site.

About $13 million HKD exchanged in the last week.

For a portfolio manager, BTC is still considered a risk asset but for some people, it is clearly treated as a safe haven.

— Mati Greenspan (tweets ≠ financial advice) (@MatiGreenspan) October 2, 2019
While this argument doesn't address the dip in P2P BTC transactions seen last week, it is in line with the recent calls made by protest leaders urging Hong Kong residents to withdraw all their cash from Chinese banks. A similar argument came from Matt Ahlborg, a researcher and data scientist at the blockchain accelerator Dlab. Citing an unnamed source, Ahlborg tweeted that it would be wrong to assume that the OTC market is not impacted at all by the ongoing protests.
[1/6] I looked into the Hong Kong Dollar's (HKD) record week on LocalBitcoins last week and was put into contact with a pro trader who claims they were the counterparty to most of this volume. The trader claimed that most of the volume was caused by a single customer who… pic.twitter.com/E6vC9GDSDu

— Matt Ahlborg [UsefulTulips.org] (@MattAhlborg) October 4, 2019
Ahlborg's source, however, confided that there could be other factors at play behind the recent spike in BTC transaction volume (as opposed to all the hypes on the cryptocurrency side of Twitter).
Would you agree that the ongoing political unrest is pushing more Hong Kong residents towards the decentralized digital economy? Share your thoughts in the comments below.
---
Images are courtesy of Shutterstock, Twitter, Coin.Dance.
Disclaimer
All the information contained on our website is published in good faith and for general information purposes only. Any action the reader takes upon the information found on our website is strictly at their own risk.