Inspired by the 10th anniversary of Bitcoin's creation, GRAY's titanium version of the Trezor
hardware wallet
is undoubtedly one of the most premium cryptocurrency storage solutions available to purchase today. GRAY's collaboration with Trezor is based on SatoshiLabs' already-fantastic Model T core firmware technology. As such, it is virtually identical to the standard Trezor Model T, aside from its obvious differences in construction and appearance.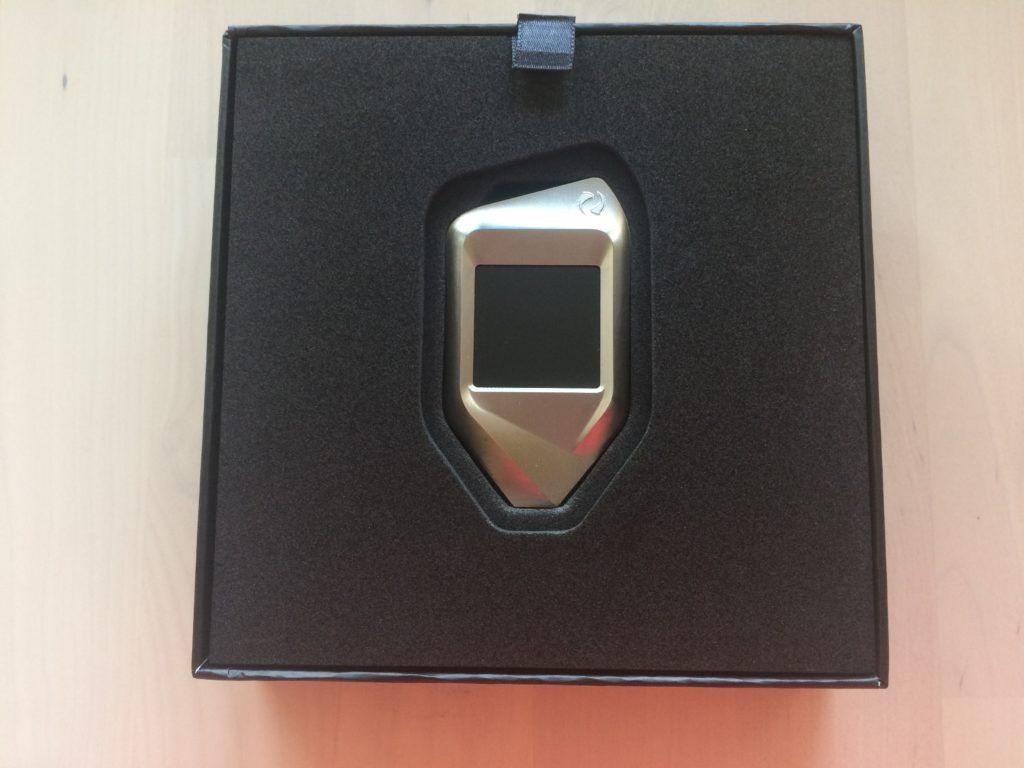 GRAY Corazon: Design
The most immediately-definable characteristic of the Corazon is its heft. When holding the device in your hand, one is undeniably struck by the build quality and ruggedness of the hardware
wallet
— which admittedly feels good when considering you may have thousands of dollars worth of digital assets secured by it. The Corazon is heavy because it is crafted out of a solid block of aerospace grade five titanium — meaning it could practically double as a weapon against potential home invaders. Though we didn't actually 'drop test' the device, it is safe to assume that the Corazon can take a
substantially
harder beating than a Trezor Model T. Construction aside, the Corazon is otherwise quite similar to the standard Trezor Model T. It has a color LCD screen that features a resolution of 240×240 pixels, connects via USB-C, etc. Notably, the Corazon comes with a superb snakelike USB Type C to Type A cable that blows away any included USB cable from any hardware wallet to date.
The design of the Corazon is more powerful than the standard Trezor Model T. Its build-quality is second to none, and even your most cryptocurrency-savvy friends will appreciate the design, heft, and durability. Furthermore, the included USB cable is as good as USB cables get.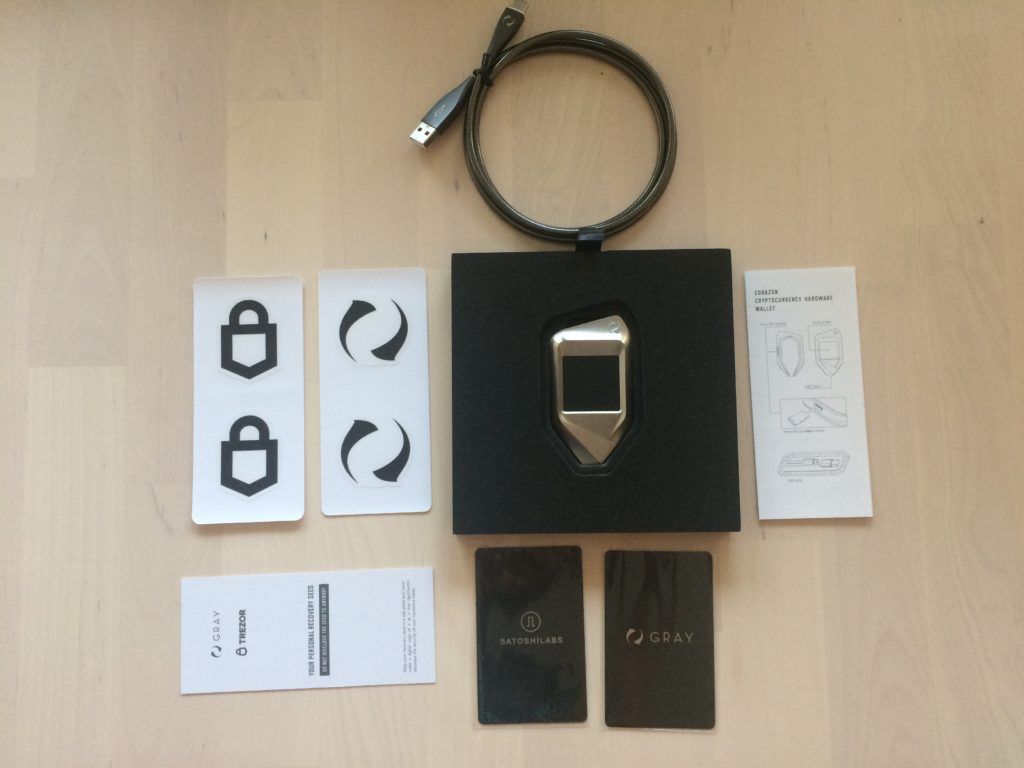 GRAY Corazon: Security
The Trezor Model T is arguably the most secure consumer hardware wallet on the marketplace, today, and boasts a robust slew of
security
features. Assuming there is no core difference we at BeInCrypto are unaware of, the GRAY Corazon model is no different. Like the Model T, the Corazon's bootloader verifies the device's firmware signature and only operates if said firmware is correctly signed by SatoshiLabs. Additionally, the device will only confirm operations with public and private keys after the user authenticates via his or her PIN code. Of course, the Corazon supports BIP39 passphrases and never stores them on the devices, themselves.
After extensive testing, we are confident that the GRAZ Corazon is, like the Model T, providing customers with a superior product that is both safe and secure. The aforementioned build quality only serves to add to the devices overall level of security.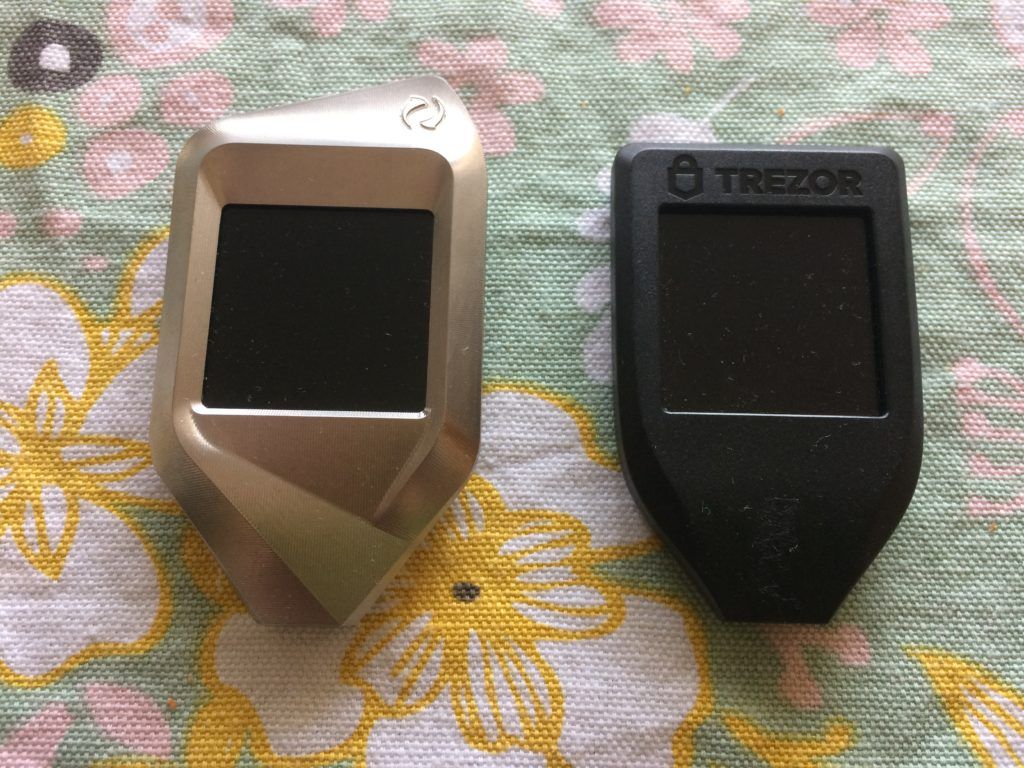 GRAY Corazon: Functionality
Like the Model T, the Corazon's full-color touchscreen provides a better user experience than both the Trezor One's monochrome display with buttons and the Ledger Nano S' monochrome screen and button operation. It is also superior to
the Ledger Nano X's screen
. This touchscreen allows users to input their PIN codes directly onto the device, without needing to input them into a computer or mobile device. (The PIN pad is randomized each time, for added security.) The Corazon supports Bitcoin (BTC), Litecoin (LTC), Dash (DASH), Zcash (ZEC), NEM (XEM), Ethereum (ETH), Ethereum Classic (ETC), Bitcoin Cash (BCH), and more than 500 other altcoins. The Corazon is best accessed via the accompanying Trezor Wallet browser extension — which we prefer over the Ledger Live application. It supports account management, transaction and account labeling via Dropbox, the sending and receiving of cryptocurrencies, exchange services via participating third-party exchanges, and message signing.
After extensive testing sending and receiving Bitcoin (BTC) and various supported altcoins, we found absolutely no fault with the functionality of this Corazon-crafted Trezor device. All transactions and verification procedures were easy, thanks to the touch display and browser-extension usability. There is arguably no comfortable user experience to be had on the market right now. 
Conclusion
The GRAY Corazon version of the notable Trezor Model T is a robust and powerful hardware wallet that boasts a user-friendly design and powerful hardware to provide a secure and easy cryptocurrency storage experience. After extensive testing, we cannot find fault with the device. The vastly superior build quality puts it a step above standard Trezor devices. The GRAY titanium Corazon model we reviewed currently carries a price tag of $959 SGD. For the everyday user, this premium product may suit his or her budget. However, if the expensive price tag is not a concern for an interested buyer, we highly recommend this high-quality hardware wallet.
Do you own a GRAY Corazon hardware wallet? What do you think of the Trezor Model T? Let us know your thoughts in the comments below!
---
Full Disclosure: This honest review has not been paid for and is not sponsored. The unit we reviewed was provided free-of-charge by GRAY. BeInCrypto is independent and has no relationship with GRAY or SatoshiLabs. Always do your own research before choosing a hardware wallet to store your digital assets.
Disclaimer
All the information contained on our website is published in good faith and for general information purposes only. Any action the reader takes upon the information found on our website is strictly at their own risk.