Signifty.me, the NFT platform for championing good deeds, has announced its beta test. The event will take place on April 12, paving the way for the full platform launch.
The Signifty platform unites the power of community and celebrities, using shared goals to achieve social good.
Signifty's beta test will center around two key missions. The first is an initiative to aid Cross River gorillas in the border region of Cameroon and Nigeria. The second initiative concerns supplying emergency aid for people who have been injured in Syria.
The two beta missions will be implemented with the support of partner organization CrypDonate, the world's first crypto donation platform for charities. The non-profit has a mandate to act transparently and ethically for the benefit of donors and beneficiaries alike. It exclusively supports small charities that have low overheads, maximizing the social good that can be achieved.
The platform beta test will provide community members with an opportunity to try out several of Signifty's key functions. Users will have a chance to log in, mint NFTs, and view newly acquired NFTs in their account as well as in Signifty's AR gallery. NFT recipients will be awarded life-long whitelist access, guaranteeing entry to all future Signifty missions.
The first beta mission, to support Cross River gorillas, will be implemented with the aid of the African Conservation Foundation, an award-winning charity focused on protecting Africa's endangered wildlife. Since 2004, its team has focused on protecting gorillas in the Cameroon-Nigeria border region. Poaching and loss of habitat due to the climate crisis have meant there are less than 300 Cross River gorillas left in the wild.
The second beta mission will be enacted with the help of Aramaic Relief International, an NGO founded on Christian values. It provides humanitarian aid for displaced people, vulnerable families, and poor, defenseless children in need. It's focused on war-torn regions such as Syria, Iraq, South Sudan, and Uganda. Following the Syria and Turkey earthquakes on February 6, there's a desperate need for aid in the region.
With Signifty, celebrities such as musicians and influencers can choose charitable causes that resonate with them. Missions are then created on the Signifty platform that will help to support these causes. This could be an environmental project, humanitarian initiative, or some other form of social good. Celebrities provide unique content such as multimedia which Signifty digitizes and issues as an NFT collection.
Each mission features a fundraising goal, full breakdown of key deliverables, and details of how the NFT drop will occur. Available fundraising mechanisms include auction and fixed price sale. Community members are able to keep track of the mission progress and track the movement of funds on-chain to ensure that mission objectives are met and all commitments are honored.
Individuals who are interested in participating in the beta test can sign up on the Signifty website now. There is still time to register for the beta test and to mint an exclusive NFT that will provide access to a range of perks when the Signifty platform goes live.
About Signifty
Signifty brings celebrities and their fans together with the goal of fostering shared experiences while making the world a better place. Its philanthropic platform makes it easy for influencers to raise funds for cherished causes while giving something back to their supporters. Because every action is recorded onchain, Signifty provides full transparency into the success of project Missions.

Learn more here.
Disclaimer
This article contains a press release provided by an external source and may not necessarily reflect the views or opinions of BeInCrypto. In compliance with the Trust Project guidelines, BeInCrypto remains committed to transparent and unbiased reporting. Readers are advised to verify information independently and consult with a professional before making decisions based on this press release content.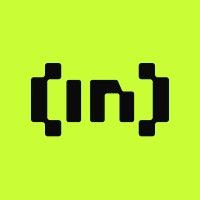 BeInCrypto Team comprises a diverse group of experienced journalists, analysts, and crypto enthusiasts dedicated to delivering the latest news, insights, and analyses in the...
BeInCrypto Team comprises a diverse group of experienced journalists, analysts, and crypto enthusiasts dedicated to delivering the latest news, insights, and analyses in the...
READ FULL BIO
Sponsored Sponsored