Gold is often compared to
Bitcoin
, but let's take a look at their actual price differentiation. In today's prices, 1 oz. of gold is worth around 0.15 BTC. For comparison, 1 oz. of the metal was worth 584 BTC in 2011.
Gold is often touted as a
hedge against global calamity
. Commonly seen as the "safest bet" by investors, it has proven to be resilient over the years and has even appreciated in value significantly. However, gold's slow uptick pales in comparison to Bitcoin's own parabolic rise.
Bitcoin vs. an Ounce of Gold
By comparing the price of BTC to an oz. of gold, it becomes clear how much Bitcoin has grown in just a short 8 years relative to the precious metal. Here are the numbers.
In 2011, 584 BTC = 1 oz. of gold
In 2012, 159 BTC = 1 oz.
In 2013, 6 BTC = 1 oz.
In 2014, 3.5 BTC = 1 oz.
In 2015, 2.5 BTC = 1 oz.
In 2016, 1.6 BTC = 1 oz.
In 2017, 0.18 BTC = 1 oz.
In 2018, 0.16 BTC = 1 oz.
In 2019, 0.15 BTC = 1 oz.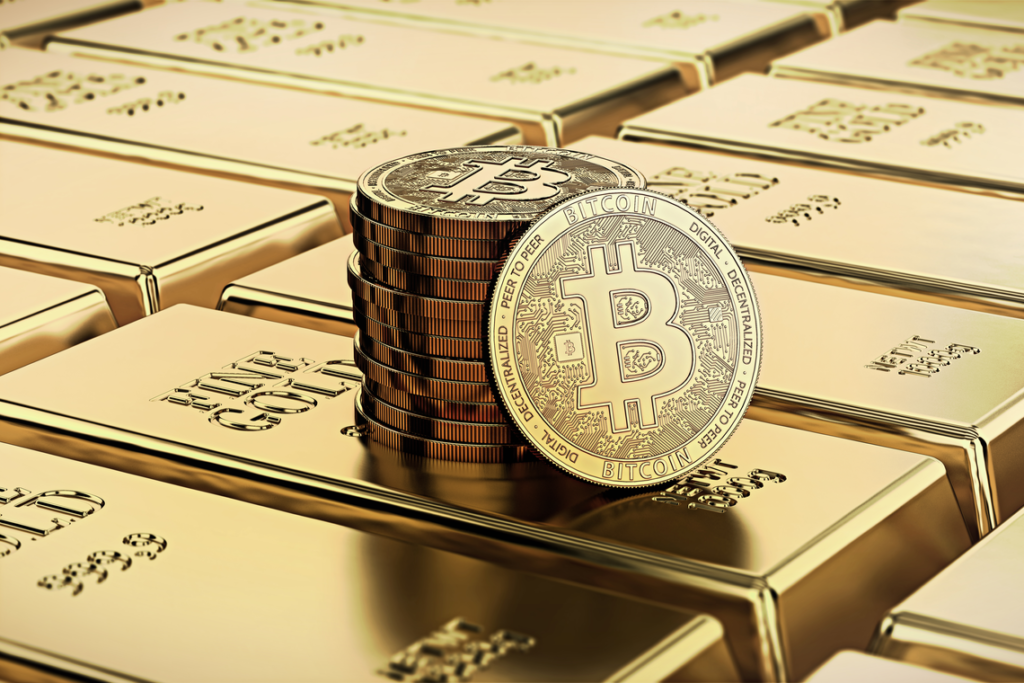 Overall, the numbers demonstrate how much Bitcoin has grown relative to the metal. It should also be noted that the both prices are based on the average for their given year.
Bitcoin Still Has Room to Grow
Despite this growth relative to oz. of gold, Bitcoin is still a tiny fraction of Bitcoin's market capitalization. If Bitcoin were to only capture
10% 
of the metal's entire market capitalization, the price of each Bitcoin would be around $33,000. So, the leading cryptocurrency still has a long way to grow if it wants to be seen as a proper 'store of value' on par with its competitor. However, the metal is not only functionally linked to Bitcoin. Oftentimes, the two markets also overlap and seem to correlate.
As BeInCrypto previously noted
, both are demonstrating bearish trends in the short-run. Although the price of Bitcoin tends to be far more volatile than gold, analysts have found enough overlaps to argue for market correlation between the two. We will likely see this correlation get stronger as Bitcoin grows in market capitalization and importance.
---
Did you know you can trade sign-up to trade Bitcoin and many leading altcoins with a multiplier of up to 100x on a safe and secure exchange with the lowest fees — with only an email address? Well, now you do! Click here to get started on StormGain!
Disclaimer
All the information contained on our website is published in good faith and for general information purposes only. Any action the reader takes upon the information found on our website is strictly at their own risk.