Gaming enthusiasts who are into MMORPG probably need no introduction to Elemental Knights Online, the 3D MMORPG that lets players explore a virtual world and battle against one another in real-time. After all, the widely popular title boasts an 8M+ user base alongside multiple awards under its belt.
Now, think of Elemental Knights Online, add to it an element of NFT and metaverse economy, and voila! That's Gensokishi Online for you. Gensokishi Online aspires to leverage blockchain technology and its offshoots to deliver a fun and engaging gameplay along with a new fantasy world economy on the metaverse. 
The official release of the game, developed under license from Elemental Knights, is just a couple of months away. Despite that, however, it is already drawing a lot of attention from the MMORPG and metaverse gaming communities, among others. So, without any further ado, let's find out what the buzz is all about.
Gensokishi Online: an overview
The Gensokishi dev team pitches the game as a "New Economy and Metaverse incarnation of Eternal Knights". And that's precisely where all the excitement surrounding it begins. Being a Web 3.0 upgrade to such a massively popular title, and that too with added benefits brought along by the play-and-earn element is in itself a big deal.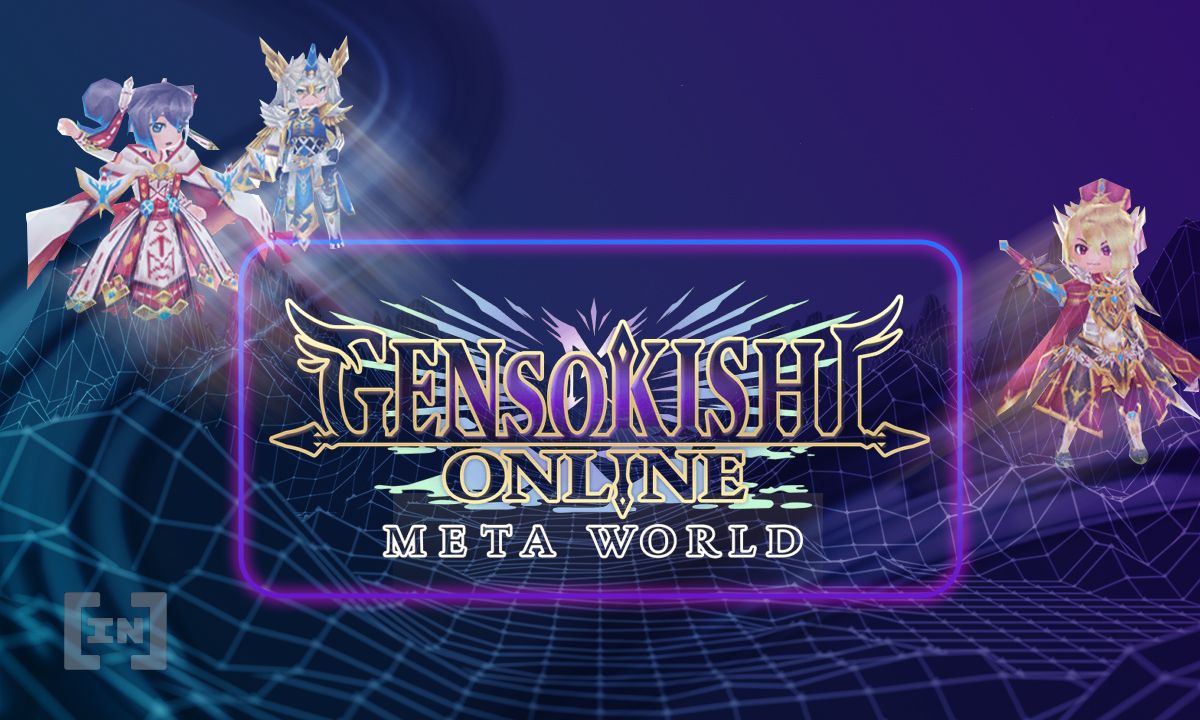 In addition to that, Gensokishi already has a well-established 3D MMORPG platform with active users and prides itself as the world's "only play-and-earn game with a 13-year history".
All these factors give Gensokishi Online a crucial head-start in the intensely competitive MMORPG market.
But what's so unique about Gensokishi Online anyway?
The team overseeing the project promises that Gensokishi Online will not be just another run-of-the-mill 3D MMORPG. Rather, it aspires to build a unique metaverse and in-game economy that caters to both individual users and businesses.
Some of the unique additions promised by the dev team include giving users the ability to:
Design, create, and sell their original equipment and skins.
Create their original monsters and NPCs.
Buy virtual land (continents and maps) on the Gensokishi Online metaverse.
on their land and develop it so other users can come in and explore.
One big advantage of these additions would be that businesses will now no longer have to create 3D MMORPGs from the scratch. Instead, they would be able to build their own games and worlds right within Gensokishi Online in exchange for a reasonable price to be paid in $MV token.
As you can probably guess, the successful implementation of these aforementioned objectives will pave the way for designers and enterprise-level companies to enter the Metaverse economy.
Already on the right trajectory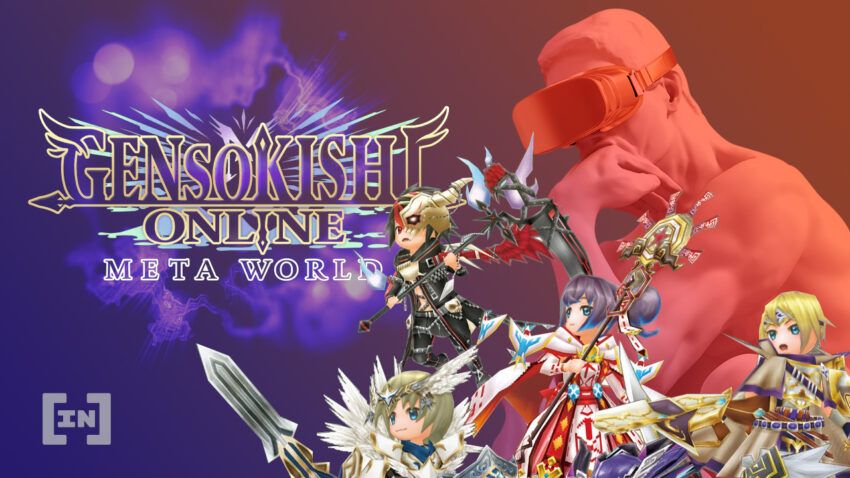 Based purely on community feedback and growth, Gensokishi Online indeed seems to be on a trajectory that could make it one of the biggest metaverse released in 2022. The project has already set quite a few records since the launch of its website on Dec. 2, 2021.
For example, the project Gensokishi Online community grew to 100,000+ in less than 20 days since the project's debut. As of this writing, the community has further grown to become 230,000+ strong.
By selling out in 20 seconds, it also became the fastest project ever launched by Trsutpad, a decentralized multichain fundraising platform.
Gensokishi also created ripples on Bybit Launchpool after a record 65,000 participants staked $220 million in total to obtain the project's homegrown asset, the $MV token. Not stopping there, it also created a new record on the MEXC exchange on March 6 by becoming the fastest-ever project to reach its Kickstarter objectives in just 10 minutes. MEXC listed the $MV token the very next day.
And it's not just these records. There are other positive signs as well that signify how rapidly the Gensokishi ecosystem is growing.
Global partners
Gensokishi has also managed to forge partnerships with several globally established organizations on different fronts. For example, on Feb. 25, 2022, the platform signed a deal with Soulz.
Just recently, it also formed a new alliance with Aavegotchi, widely considered to be one of Gamefi's flagship projects. On June 3, 2022, GensoKishi announced a partnership with Metaverse Avatar project Monkey Kingdom. Through partnerships like these, Gensokishi aspires to become an easily accessible gateway to the metaverse. 
Additionally, the platform claims to have close ties with multiple Japanese IPs, business owners, and NFT projects. All the backing from the project's global partners has helped the game add more charm to its credibility and future potential.
Partnership with Yoshitaka Amano
Perhaps, the partnership with Amano is another big factor that could make a big positive impact on the game's future. For those out of the loop, Amano is a legendary designer who has contributed to the success of dozens of popular video games.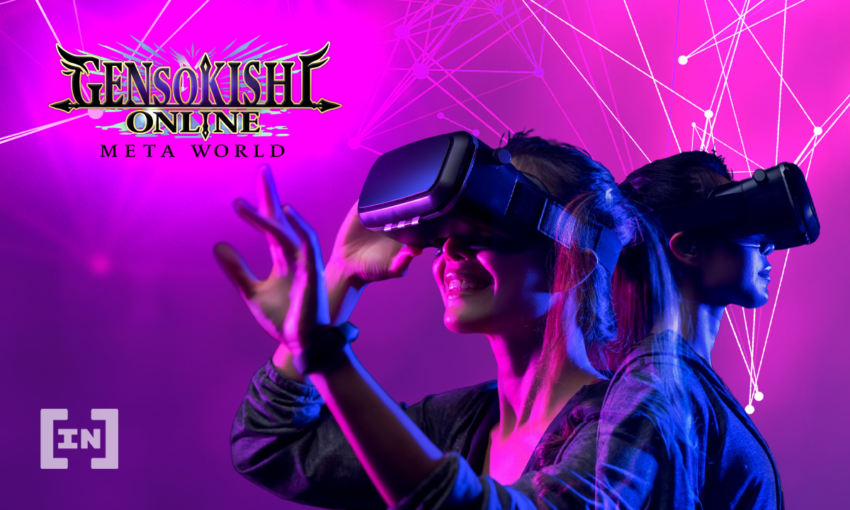 His career includes extensive experience designing game characters for popular titles such as the Final Fantasy series. Amano will be helping Gensokish to build several original game characters.
What's new in the Gensokishi ecosystem?
Kraken, one of the oldest and largest cryptocurrency exchanges, recently announced the listing of the $MV token.
Closed alpha testing of Gensokishin Online started on May 31, 2022.
It is worth noting here that the closed alpha test will be conducted in two phases. The first phase (Session-1) is already underway and ends on June 7. More than 5,000 people participated, with an average Daily Active user count of 2,000. The timeline of the second phase will take place from June 23, 2022 to July 1, 2022.
The beta testing phase will kick off on July 31, whereas the official release of Gensokishi Online is expected to happen on August 31, 2022. Check out this page for more on development progress and other details.
If you are looking for a more in-depth insight into the game and its various components, the project whitepaper would be a good starting point.
Follow the Gensokishi Online on social media for news and regular updates:
Twitter | Discord | Telegram | Telegram (Chinese) | Telegram(Japanese) | YouTube
Disclaimer
All the information contained on our website is published in good faith and for general information purposes only. Any action the reader takes upon the information found on our website is strictly at their own risk.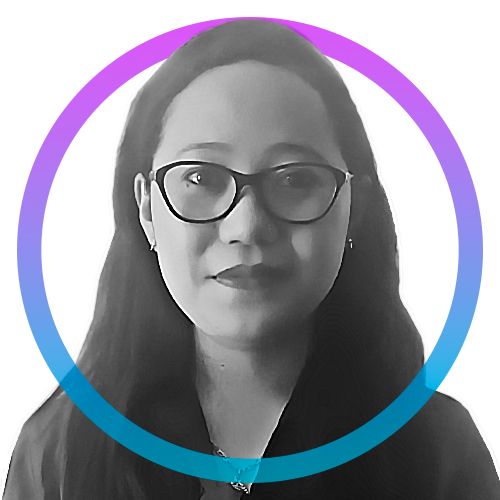 Shilpa is a freelance tech writer and journalist who is deeply passionate about artificial intelligence and pro-freedom technologies such as distributed ledgers and...
Shilpa is a freelance tech writer and journalist who is deeply passionate about artificial intelligence and pro-freedom technologies such as distributed ledgers and...
READ FULL BIO
Sponsored Sponsored