Galeon, a French healthcare-based platform, is working toward connecting healthcare to blockchain.
Simultaneously, the platform wants to connect hospitals and healthcare industry stakeholders to share valuable medical information to help combat diseases and other health-related issues.
Galeon was created in 2016 by a doctor and IT and business experts. The startup aims to create the next generation of Electronic Health Records (EHR) as a medical healthcare cloud.
This essentially links nearby hospitals to one another, with the potential to connect an entire country's hospital network.
Currently, the platform is positioned in the anesthesia and gyneco-obstetrics specialties but through the second round of its initial coin offering, Galeon will be able to expand and scale.
Through the collaborative help of hundreds of caregivers, as well as the founders, the platform was brought to life.
The medical industry on a global scale can be brought up to speed in terms of implementing new technology systems. Historically, hospitals and medical facilities are often centralized institutions that cost a pretty penny to utilize.
Through blockchain technology and decentralization, Galeon wants to create a medical system where all operations run smoothly and stakeholders like patients, physicians, hospitals, and researchers are all connected.
Through this connectivity, stakeholders will be able to share medical information that could help save lives.
Examining the healthcare industry
The healthcare industry is in no way immune to issues like data breaches. According to HIPAA Journal, between 2009 and 2020 in the USA, 3,705 healthcare data breaches of 500 or more were reported to the HHS' Office for Civil Rights.
A total of 268,189,693 healthcare records were either lost, stolen, exposed, or impermissibly disclosed, according to HIPAA Journal.
Galeon is on a mission to utilize blockchain technology so that patients can own their medical data and choose how it is distributed.
A look at the healthcare market. Source: Galeon
Blockchain and medical data
Through blockchain technology, Galeon aims to build a network of hospitals that will contribute toward creating the largest structured healthcare data lake.
"We have to use the blockchain for its most powerful aspects: decentralized value sharing, decentralized governance, and an unforgeable register," says Galeon.
Galeon's technology connects hospitals through shared patient records. The platform is for caregivers, created by caregivers. Through decentralized medical data, healthcare workers can perform their daily duties with ease, as information is streamlined and easily managed.
$GALEON initial coin offering (ICO)
$GALEON is the ERC-20 and BEP-20 utility token governing the Galeon Healthcare Ecosystem.
Galeon's seed and first-round ICO were both successful, with $0.5 million and around $2 million being raised respectively.
Since December 19, 2021, the ICO entered its second round which will end on January 9, 2022. Galeon plans to raise a total of $15.5 million.
Registration for the second round is simple. There is a short KYC form that needs to be filled out to be eligible for token purchases.
The price of $GALEON is $0.03 and there are 400,000,000 tokens available. Other need-to-know information includes:
Cliff: None
Vesting: None
Hard cap : $12,000,000
Minimum purchase: $200
Maximum purchase: $25,000
Galeon and Decentralized Autonomous Organization (DAO)
A major problem Galeon plans to conquer through blockchain and DAO is an identified inequality in medical research deemed profitable, and research that is useful yet viewed as not profitable.
Galeon explains that not all health information has the same value, the rarer it is the more expensive it is, but the quantity and quality is very important
With consent from patients, hospitals, and the French CNIL and GDRP, healthcare data will be valued. A total of 50% of the profits from research contracts will be put into the DAO treasury and will fund non-profit projects.
Patients and token holders of $GALEON, the governance token of the platform, will be able to choose which projects receive funding.
Galeon achievements
In 2017, Galeon was one of the winning startups at the i-Lab competition held by the French Ministry of Education, Research and Innovation in the Medical Technologies section.
A year later in 2018, Galeon was selected from hundreds of startups to be part of the HEC Paris Challenge and Acceleration Program. The team then joined the HEC Paris Incubator at Station F.
In 2019, Galeon was invited to join the Agoranov Incubator in Paris, and in 2020, Galeon won the European contest for EIT Health.
Galeon's achievements in summary. Source: Galeon white paper 
Galeon and the future of medical information systems
Galeon is undoubtedly going to disrupt the traditional way in which medical information and data are valued through blockchain.
With a strong focus on funding medical research that is otherwise overlooked by larger medical laboratories and companies, Galeon is showcasing its dedication to the greater good of mankind.
Through its ICO, Galeon will be able to accelerate its development and help medical workers and caregivers on a global scale.
Keep updated with Galeon here: Twitter | Medium | Telegram (ENG) | LinkedIn | Whitepaper |
Disclaimer
All the information contained on our website is published in good faith and for general information purposes only. Any action the reader takes upon the information found on our website is strictly at their own risk.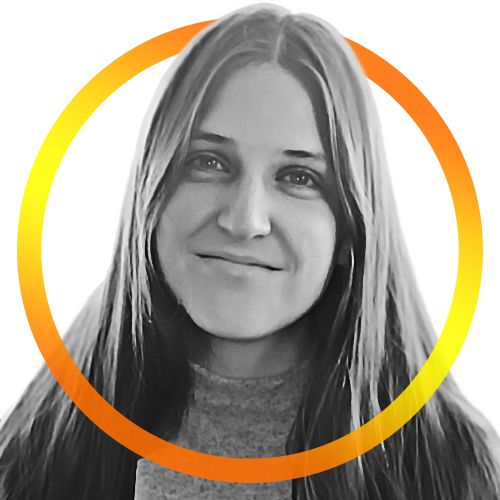 Imogen has two degrees in Corporate and Business Communication and over three years of work experience as a content writer, covering topics from tech to travel and hard news.
Imogen has two degrees in Corporate and Business Communication and over three years of work experience as a content writer, covering topics from tech to travel and hard news.
READ FULL BIO
Sponsored Sponsored