Fuse announces a new funding program to reinvigorate the Fuse ecosystem and drive growth in multiple areas over the next innovation cycle.
With a budget of over $10M, the program offers incentives to attract and retain top talent, promote growth, and foster a strong sense of community within the Fuse ecosystem.
The program is structured around two main areas: liquidity incentives and grants. Fuse hopes to drive innovation, promote growth, and create a thriving ecosystem by focusing on these areas. Teams can apply for grants of between $5,000 and $25,000, depending on the focus of their project or service. DeFi projects can apply for incentives designed to boost liquidity and general user activity when deploying on Fuse Network.
The launch of Fuse Ignite coincides with the upcoming deployment of a launchpad on Voltage Finance which aims to be the go-to solution for new tokens looking to join the Fuse ecosystem. The platform will enable users to participate in ecosystem growth by staking their VOLT tokens and engaging in various phases of the token launch.
The platform offers users, issuers, and the Fuse ecosystem advantages, including efficient price discovery, fair distribution, transparency, liquidity provision, and incentivized participation. In addition, users can earn substantial profits and bonus tokens during the launch process. Beyond the launch period, issuers or protocols can contribute additional tokens as liquidity incentives through the Voltage Finance double reward farms.
Fuse's North Star
Fuse's ultimate goal is to unshackle the long tail of business from antiquated, pre-internet technology. The company plans to achieve this by investing in teams and projects that align with Fuse's mission, projects and technologies that the community can get behind and interact with, and projects that will solve a basic necessity or add economic value to the ecosystem.
Fuse has seen strong growth, with its market cap peaking at nearly $300 million and TVL growing to $40 million. Over 100 Web3 projects, including infrastructure to DeFi and NFTs, joined the Fuse ecosystem. The project has facilitated over 120 million transactions, generating 1.35 million wallets.
In 2023, Fuse prioritizes reigniting the community and increasing stakeholder engagement. This will bolster the ecosystem, making it more vital than ever and providing the right environment for a new, large influx of enthusiasts that increase the economic value of Fuse and its underlying asset and champion Fuse's mission of bringing mainstream business adoption.
Fuse Network is well-positioned to capitalize on the growing interest in cryptocurrency and the Web3 ecosystem. With a strong team and a focus on innovation and user experience, Fuse is likely to continue its growth trajectory and play a significant role in the future of finance.
For more information and to apply for the new incentives program, please visit here.
About Fuse
Fuse Network is an EVM-compatible, Layer-1 decentralized public blockchain founded in 2019, dedicated to enabling seamless and affordable crypto payments in daily life. Lightning-fast transactions, with confirmations in just five seconds at an average cost of less than a cent, set it apart as an ideal solution for the modern financial ecosystem.
Versatile in its applications, the network supports various projects in DeFi, NFTs, and gaming sectors, driving mainstream adoption of Web3 payments. In addition, with the launch of Fuse Labs' blockchain payments API platform, Fuse Charge, businesses and developers can access advanced payment capabilities beyond traditional banking systems, further revolutionizing the financial landscape.
Disclaimer
This article contains a press release provided by an external source and may not necessarily reflect the views or opinions of BeInCrypto. In compliance with the Trust Project guidelines, BeInCrypto remains committed to transparent and unbiased reporting. Readers are advised to verify information independently and consult with a professional before making decisions based on this press release content.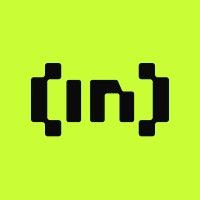 BeInCrypto Team comprises a diverse group of experienced journalists, analysts, and crypto enthusiasts dedicated to delivering the latest news, insights, and analyses in the...
BeInCrypto Team comprises a diverse group of experienced journalists, analysts, and crypto enthusiasts dedicated to delivering the latest news, insights, and analyses in the...
READ FULL BIO
Sponsored Sponsored