Ohio resident Larry Dean Harmon has been hit with a $60 million civil penalty after being convicted of running a Bitcoin tumbler that laundered money for the darknet website AlphaBay.
Some may recall that in 2019, Harmon was indicted by the U.S. District Court for the District of Columbia on multiple counts relating to his role as founder and operator of Bitcoin mixing services Helix and Coin Ninja.
Revealing the ruling in a statement on its website, the Financial Crimes Enforcement Network (FinCEN) stated that Harmon was found guilty of violating Bank Secrecy Act (BSA) regulations regarding unlicensed money services businesses for operating Helix from 2014 to 2017, and Coin Ninja from 2017 to 2020.
US Treasury hits bitcoin mixer with $60 million penalty – @sergheihttps://t.co/dhNCnlUgiV

— BleepingComputer (@BleepinComputer) October 19, 2020
Background of Harmon's Legal Troubles
In May 2019, Harmon was indicted by the Attorney's Office of the U.S. District Court for the District of Columbia on single counts of conspiracy to launder monetary instruments, operating an unlicensed money transmitting business, and money transmission without a license.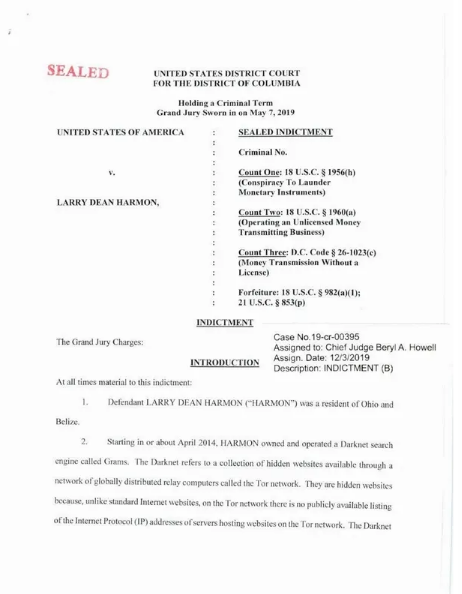 In addition to forfeiture of funds in his possession that could be linked to Helix and CoinNinja, the U.S. government also sought to seize two homes in Ohio and one home in Colorado from Harmon.
FinCEN's Verdict
According to the statement, FinCEN's 2013 guidance mandates all MSBs using cryptocurrencies, including coin mixers, to register as money transmitters under the BSA, which Harmon did not do. In addition, Harmon also failed to develop a fit-for-purpose Anti Money-Laundering (AML) and record-keeping system, and in fact, actively worked to violate these rules.
Through Helix, Harmon facilitated more than 1,225,000 virtual currency transactions including over 356,000 Bitcoin transactions cumulatively worth at least $311 million at the time. Through the period of its operations from 2014 to 2017, Helix was expressly advertised as a means of ensuring anonymity online for prospective users of darknet websites offering marketplaces for illegal firearms, drugs, and child pornography.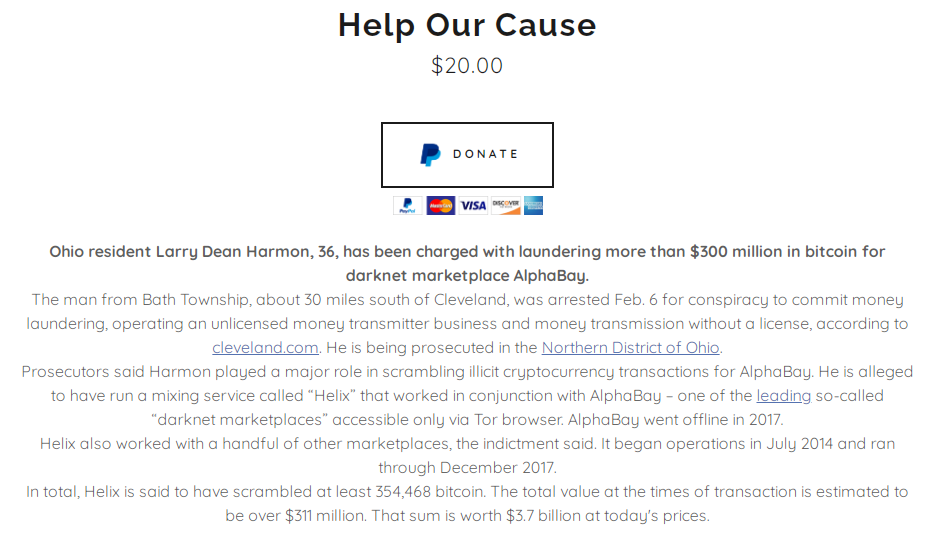 Harmon subsequently founded Coin Ninja in 2017, which offered the same services as Helix. For these activities, Harmon was accused by FinCEN of failing to register as an MSB, failing to implement and maintain an effective anti-money laundering program, and failing to report suspicious activities.
Explaining how Harmon flouted its regulations, FinCEN's statement reads in part:
'This included a failure to collect and verify customer names, addresses, and other identifiers on over 1.2 million transactions. Harmon, operating through Helix, actively deleted even the minimal customer information he did collect. The investigation revealed that Mr. Harmon engaged in transactions with narcotics traffickers, counterfeiters and fraudsters, as well as other criminals.'
Disclaimer
All the information contained on our website is published in good faith and for general information purposes only. Any action the reader takes upon the information found on our website is strictly at their own risk.