It's time to move beyond tokenism and acknowledge the immense value women bring to Web3 leadership positions. Female leaders drive change and push the industry forward through unique perspectives and innovative thinking.
From breaking down gender biases to fostering a culture of inclusivity, these trailblazing women prove that diversity isn't just a buzzword – a critical component of success in the ever-evolving tech landscape.
The rapid rise of Web3 represents a seismic shift in our technological landscape. Web3 reshapes the very foundation of our digital world with the promise of a decentralized and inclusive future where individuals can truly own their data and actively participate in decision-making processes. For the technology to unlock its full potential establishing a diverse and inclusive team that can drive innovation and ensure lasting success is crucial.
Historically, women have been underrepresented in technology industries as a whole. The lack of diversity in leadership roles has been a persistent problem in tech, with women holding only a small percentage of leadership positions.
The Web3 industry is poised to disrupt the status quo by offering a level playing field for women to take the reins of leadership. The industry champions freedom and decentralization by embracing blockchain and crypto, paving the way for a future that values diversity and inclusion. And make no mistake, diversity and inclusion are critical components for any successful venture, driving innovation and creativity while enhancing the bottom line.
The success of Web3 and the tech industry hinges on three primary reasons diversity is essential.
Diverse Perspectives Lead to Better Decision-Making
Diversity in leadership brings diverse perspectives and experiences to the decision-making process. A team with a balanced representation of gender, race, and ethnicity is more likely to make decisions that reflect the needs of all parties involved and opens the door to diverse problem-solving.
In other words, different points of view and different styles of thinking — that's what is needed. Men and women have different thinking styles by nature. And so, that also leads to more innovation and creativity in the workplace.
Diversity Improves Performance and Talent Retention
If we rely primarily on the skills and effectiveness of a person, then all other external signs are secondary – gender, age, religion, nationality, etc.
The idea that you are valued primarily for your skills and results is fresh and inspiring. It attracts and brings together the most progressive and talented people. In such an environment, productivity naturally increases.
In addition, women are often credited with having higher emotional intelligence, alongside the typical female skills such as managing conflict well, providing emotional support, and helping to manage work-life dynamics, which can increase productivity and overall results.
Diverse Teams Lead to Better Financial Outcomes
Research has consistently shown that diverse teams lead to better financial outcomes. A study conducted by McKinsey & Company found that companies with gender-diverse executive teams were 21% more likely to experience above-average profitability than companies with less diverse executive teams.
Fostering a Culture of Diversity Is Critical for Business Success
The disruptive nature of Web3 presents a unique opportunity to challenge existing biases and promote diversity and inclusion. By providing equal opportunities for underrepresented groups, Web3 has the potential to revolutionize the way we approach team building and break down systemic barriers within the tech industry. It's time for Web3 to take the lead in fostering a more equitable and diverse workplace culture.
A recent study by Women Who Tech has revealed a disheartening reality: female-led startups receive a mere 7% of investor funding. A meager 2.2% of venture capital goes to female-only teams.
This lack of investment in female-led startups creates a self-perpetuating cycle of inequality, where women have less access to resources and fewer opportunities to succeed. While strides have been made towards achieving gender diversity at larger companies, Web3 tech startups still face significant challenges in attracting and retaining female talent. Here are a few strategies that Web3 companies can implement to create a more inclusive and welcoming work environment for women.
Fostering an Inclusive Culture
Promoting diversity and inclusion initiatives, training on unconscious bias, and implementing policies promoting work-life balance are ways to create an inclusive culture, thus attracting and retaining more women and diverse talents.
Offering Flexibility at the Workplace
Flexible work arrangements, such as remote work and flexible hours, can be attractive to women with caregiving responsibilities. Web3 companies practicing flexibility can entice and retain skilled women who may otherwise have to choose between their professional aspirations and familial responsibilities.
Actively Recruit and Promote Women
Enterprises within the industry should actively consider recruiting women for leadership roles. This can be done by partnering with organizations that support women in tech, attending job fairs targeted at women, and creating targeted marketing campaigns.
Offer Mentorship and Sponsorship Programs
Mentorship and sponsorship programs can help women advance their careers and build valuable relationships with senior leaders. By offering these programs, companies can support the development of women in leadership positions and create a pipeline of diverse talent.
Prioritizing diversity and inclusion: a smart move for tech companies' long-term success
There's still a long way until these industries fully embrace and understand the importance of female leadership – and overall presence – in Web3 and crypto industries. It cannot be overstated how essential female leaders are not only for making the sector diverse and inclusive but also for enabling a business to thrive.
The benefits of gender-balanced teams include increased innovation and creativity to better decision-making and enhanced business performance.
In the end, building gender-balanced teams and supporting female leadership is not just the right thing to do from a social and ethical standpoint, but also the smart thing to do from a business perspective.
Companies prioritizing diversity and inclusion are better positioned to succeed in the long run, and the tech industry will benefit from a more diverse and innovative workforce.
Disclaimer
In compliance with the Trust Project guidelines, this opinion article presents the author's perspective and may not necessarily reflect the views of BeInCrypto. BeInCrypto remains committed to transparent reporting and upholding the highest standards of journalism. Readers are advised to verify information independently and consult with a professional before making decisions based on this content.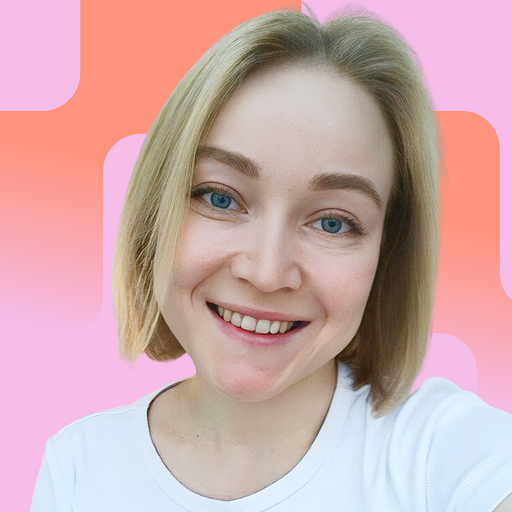 She is originally from Siberia and has more than 7 years of experience in HR. Arina believes that people are the foundation and the key to the success of any company. She is...
She is originally from Siberia and has more than 7 years of experience in HR. Arina believes that people are the foundation and the key to the success of any company. She is...
READ FULL BIO
Sponsored Sponsored