Ex-Bakkt CEO turned Senator Kelly Loeffler (R-GA) is the second U.S. lawmaker to have allegedly dumped all their equities after a private, all-senators meeting on Jan. 24. Many are claiming it is a clear example of insider trading.
It seems that the
Trump administration
knew that the
coronavirus
would upend global markets and daily life well before it was made obvious to the public. That appears to be the takeaway from a secret meeting of all senators on Jan. 24.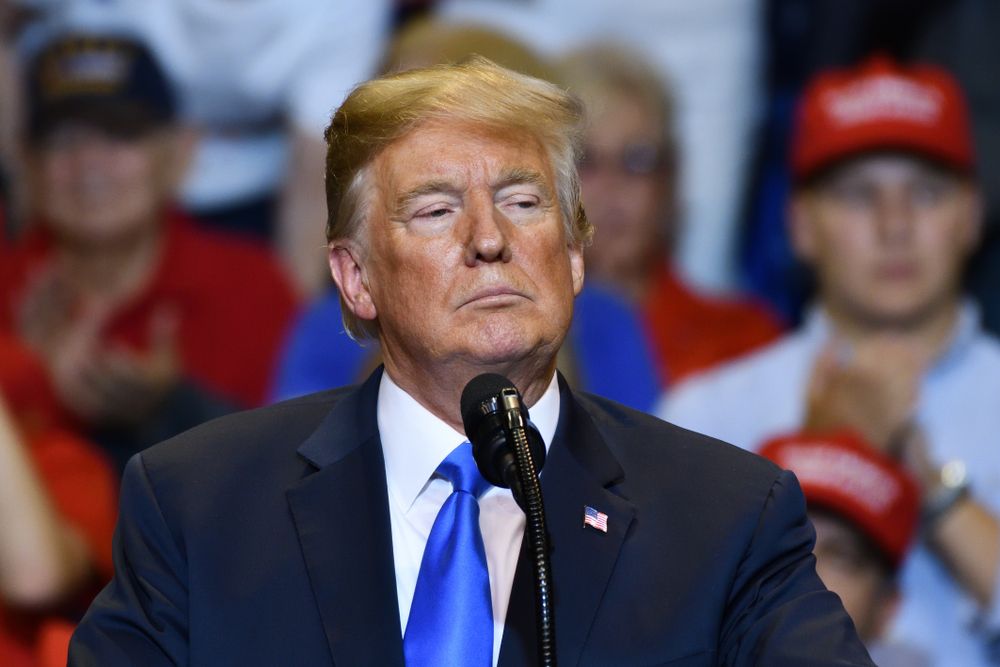 A Secret Meeting Leads to Insider Trading Accusations
The all-senators briefing on Jan. 24 has raised questions about insider trading. Now we have two senators confirmed to have sold off their holdings before the massive plunge in late February and March. One of the accused is
ex-Bakkt CEO
and Georgia Senator Kelly Loeffler. "Appreciate today's briefing from the president's top health officials on the novel
coronavirus
outbreak,"
she tweeted
on the day of the controversial, secret briefing. Loeffler proceeded to sell-off 27 of her 29 stock holdings. The result was the dumping of
millions of dollars right before the crash
, as if told about it in advance. [Daily Beast] Sen. Richard Burr (R-NC) is accused of doing the same:
dumping $1.6M in stocks
after the secret briefing on the economic effects of the coronavirus. [Mother Jones] It is also not a coincidence that Sen. Richard Burr and Sen. Loeffler were sitting next to each other during the meeting, which has been drawn and is currently Burr's unabashed
profile picture on Twitter
. The public outrage is not about whether or not Sen. Loeffler had the right to do so. Instead, it is mainly about the fact that the public was misled. This was during a time when we were told there is no cause for concern, and yet it seems that behind closed doors, they knew a global financial panic was coming.
Loeffler Tries for Damage Control
Rather than admit that she did so, Loeffler has tried to deflect all accusations that she is responsible for her own assets. She said so in a recent tweet, calling it a "ridiculous and baseless attack."
This is a ridiculous and baseless attack. I do not make investment decisions for my portfolio. Investment decisions are made by multiple third-party advisors without my or my husband's knowledge or involvement.

— Senator Kelly Loeffler (@SenatorLoeffler) March 20, 2020
However, as many have pointed out, no reasonable portfolio manager would advise their client to dump 
almost all of their assets 
without some special knowledge. Also, it could not have taken place without her authorization. This seems to be a clear deflection.
Except for the fact you and other senators sold stocks after being in meetings about a pandemic, the fact that you also bought stocks in teleconferencing companies you knew would do well, and the fact your husband is the chairman of the NY Stock Exchange, this defense checks out!

— Mike Drucker (@MikeDrucker) March 20, 2020
She also reassured followers on March 11 that
the "economy is strong"
after knowing full well she had sold everything already. The accusations against the former Bakkt CEO are damning. Considering that her own former exchange promised to only trade with physical
Bitcoin
,
which turned out to be false
, it's not surprising. Bakkt has gone from being over-hyped to
a big nothing
in the cryptocurrency space. So, accusations of insider trading against Sen. Loeffler are yet another disappointment that probably is not too unfamiliar to those of us in the cryptocurrency space.
Disclaimer
All the information contained on our website is published in good faith and for general information purposes only. Any action the reader takes upon the information found on our website is strictly at their own risk.