On July 16, 2019, the Ethereum (ETH) price reached a low of ₿0.020. An upward move began and the price reached a high of ₿0.0224 the next day. After a slight decrease, ETH reached similar highs on July 25. Since then, it has been trading in a range between ₿0.0221 and ₿0.0224.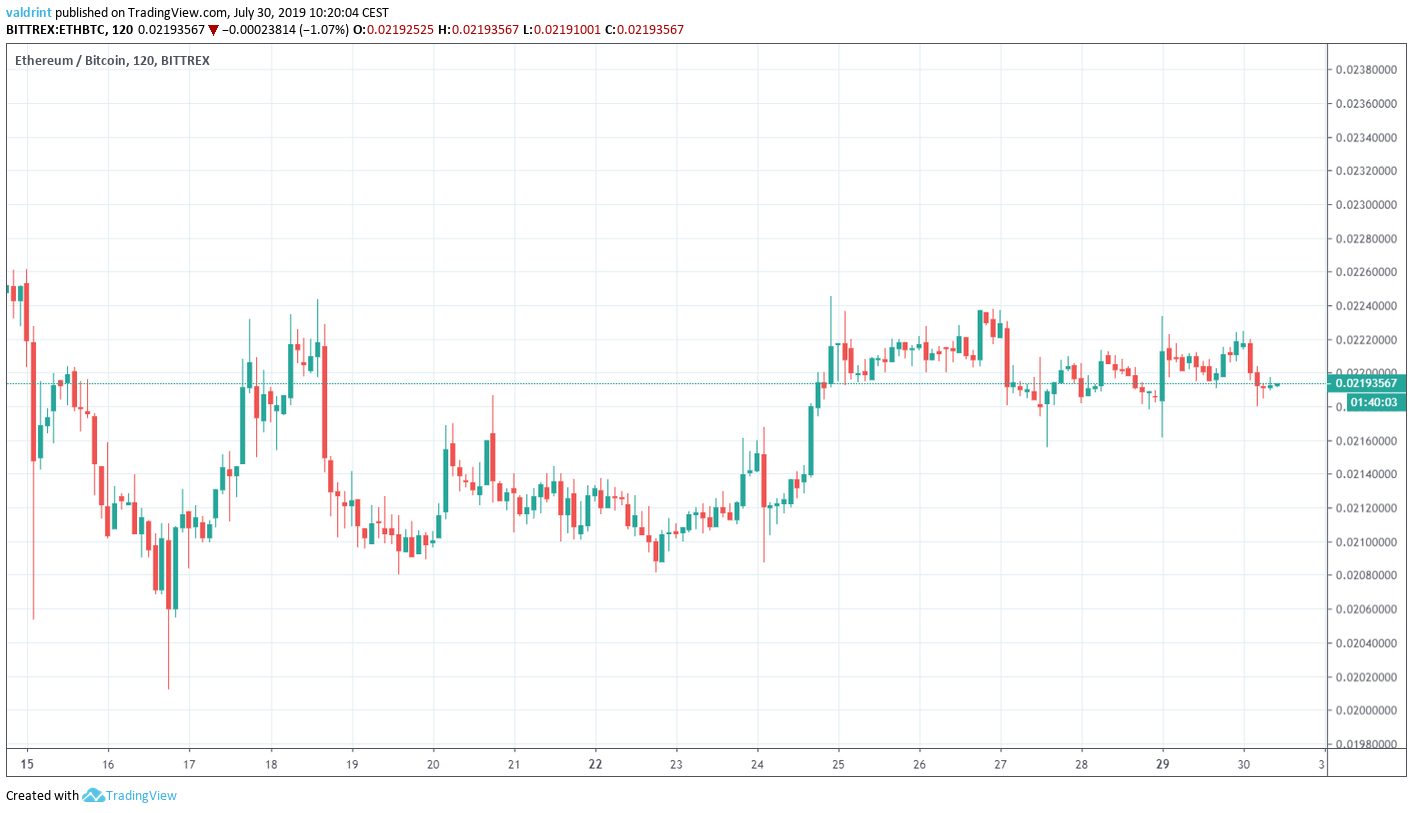 Will volatility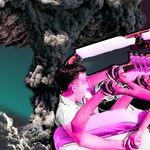 We can describe volatility as how much the value of an asset changes over a given time. A volatility index... More return to Ethereum? Keep reading below if you want to find out.
For our previous analysis, click here.
If you are interested in trading Ethereum (ETH) with a multiplier of up to 100x on our new partner exchange with the lowest fees, follow this link to get a free StormGain account!
Ethereum Price: Trends and Highlights for July 30
ETH/BTC is trading inside a horizontal channel.
There is long-term support at ₿0.020.
It is trading inside a long-term descending channel.
Daily moving averages are very close to making a bullish cross.
There is resistance at ₿0.0236.
Current Pattern
A look at the two-hour time-frame shows that ETH has been trading inside a horizontal channel since July 15.
The horizontal channel is considered a neutral pattern, making a price breakout and breakdown equally likely.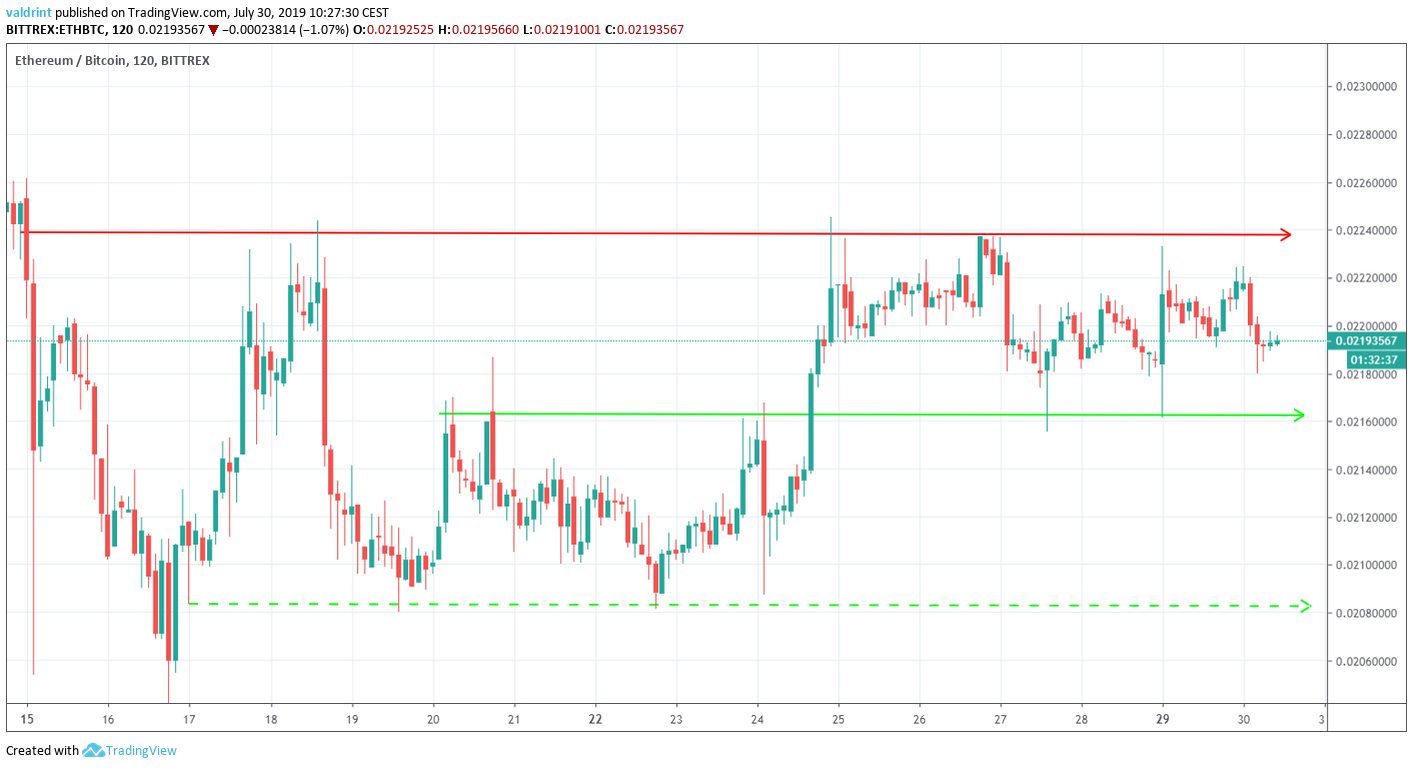 The resistance line is at ₿0.0224.
Initially, the ETH price created a support line at ₿0.0208 and resistance at ₿0.0216.
However, on July 24, it began an upward move and broke out from this channel..
The new support line is now at ₿0.0216.
Let's take a look at a long-term time-frame to see where the price is heading to next.
Long-Term Support
A look at the weekly time-frame shows us that the ETH price is trading inside a very significant support area.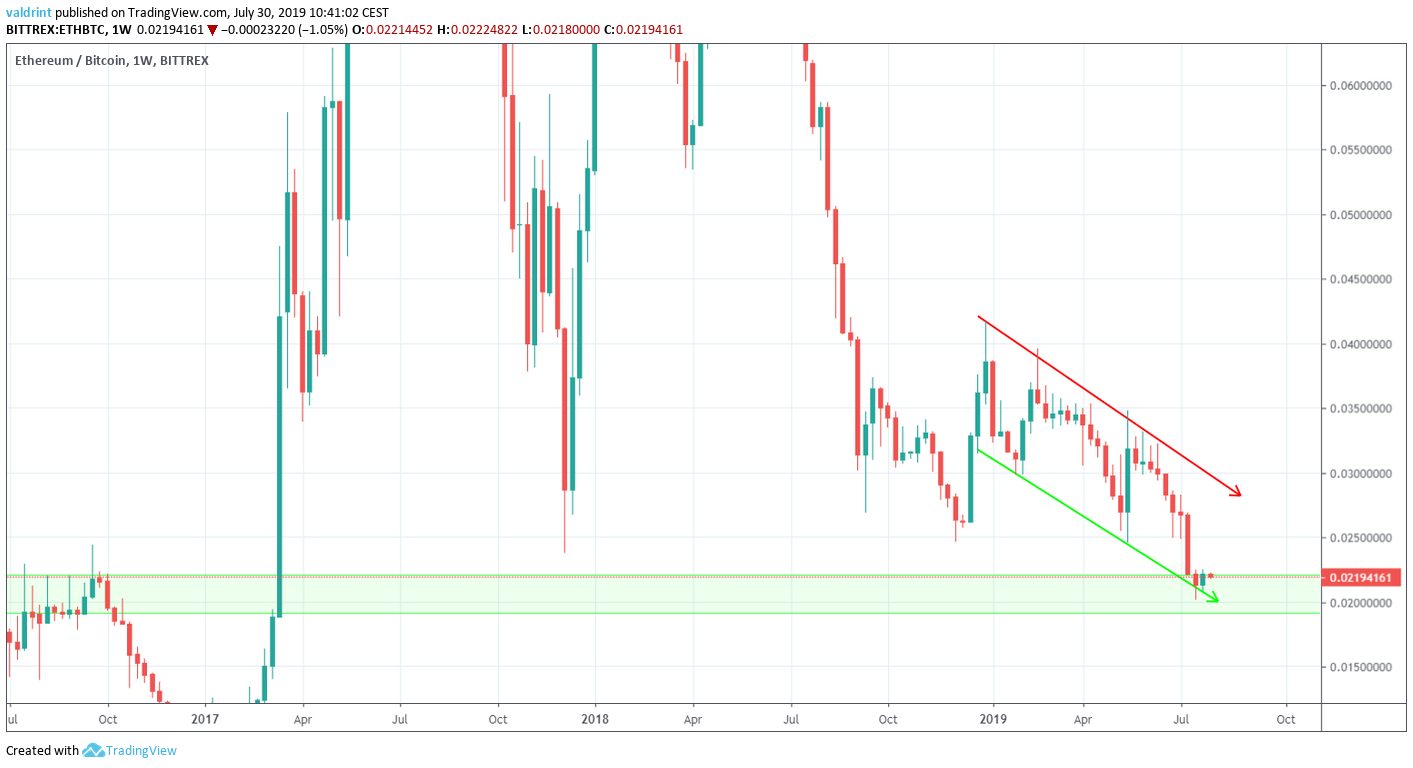 The support area is found at ₿0.020, created by the highs of September 2016.
The price has not traded below this level since the beginning of 2017.
Additionally, we can see that the Ethereum price is trading inside a descending channel.
At the time of writing, it was trading right on the support line, which coincides with the long-term support area.
So while the weekly time-frame has given us a strong support area, it has not yet provided us with a bullish sign.
Bullish Sentiment
A look at the daily time-frame gives us our first bullish indications.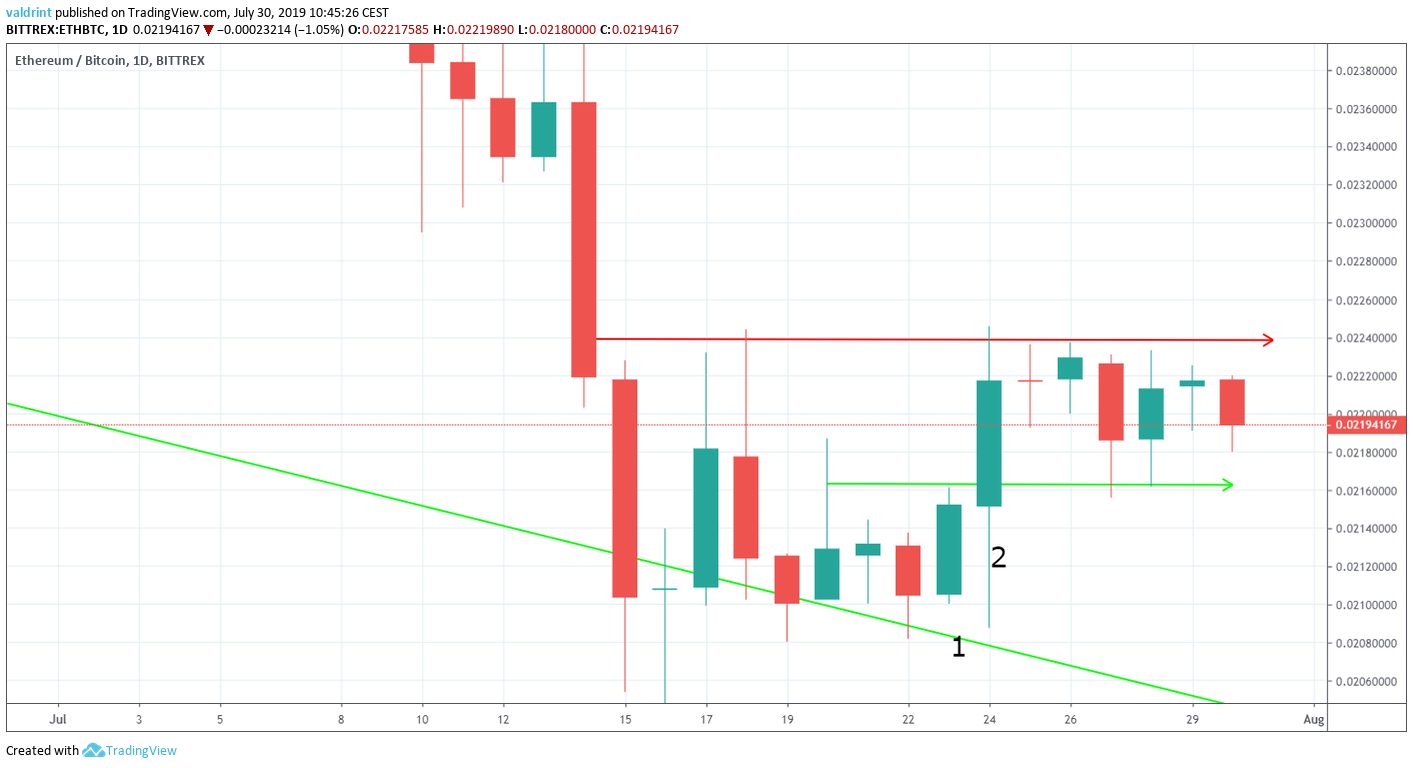 On July 23, ETH reached the support line of the channel.
An upward move began, and the price created a bullish engulfing candlestick (1).
The following day, ETH decreased, erasing all of the previous day's gains.
However, a rapid upward move followed and the price increased all the way to ₿0.0224 during the same day.
The Ethereum price has yet to decrease below the opening price of this move.
Therefore, we can consider the recent decrease as a response to the prior rapid increase, rather than the beginning of a new downtrend.
A look at the daily moving averages (MA) shows that the price is at a very critical juncture in time.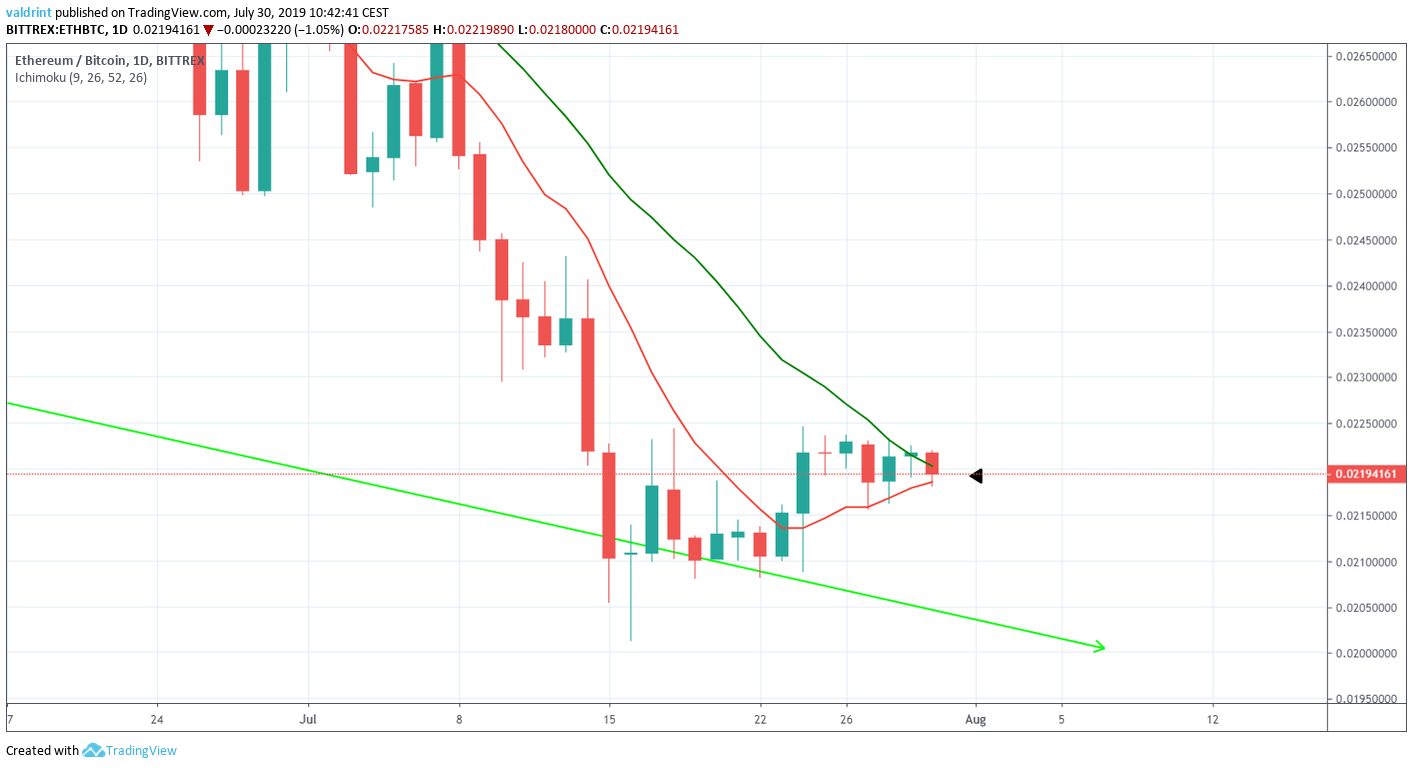 The 10- and 20-day MAs are very close to making a bullish cross.
Furthermore, the price is trading right on line with them, possibly finding support at the 10-day MA.
A bullish cross combined with a price movement above both MAs would confirm the initiation of the uptrend.
Ethereum Price Future Movement
If the ETH price breaks out from the channel, one resistance area is outlined below.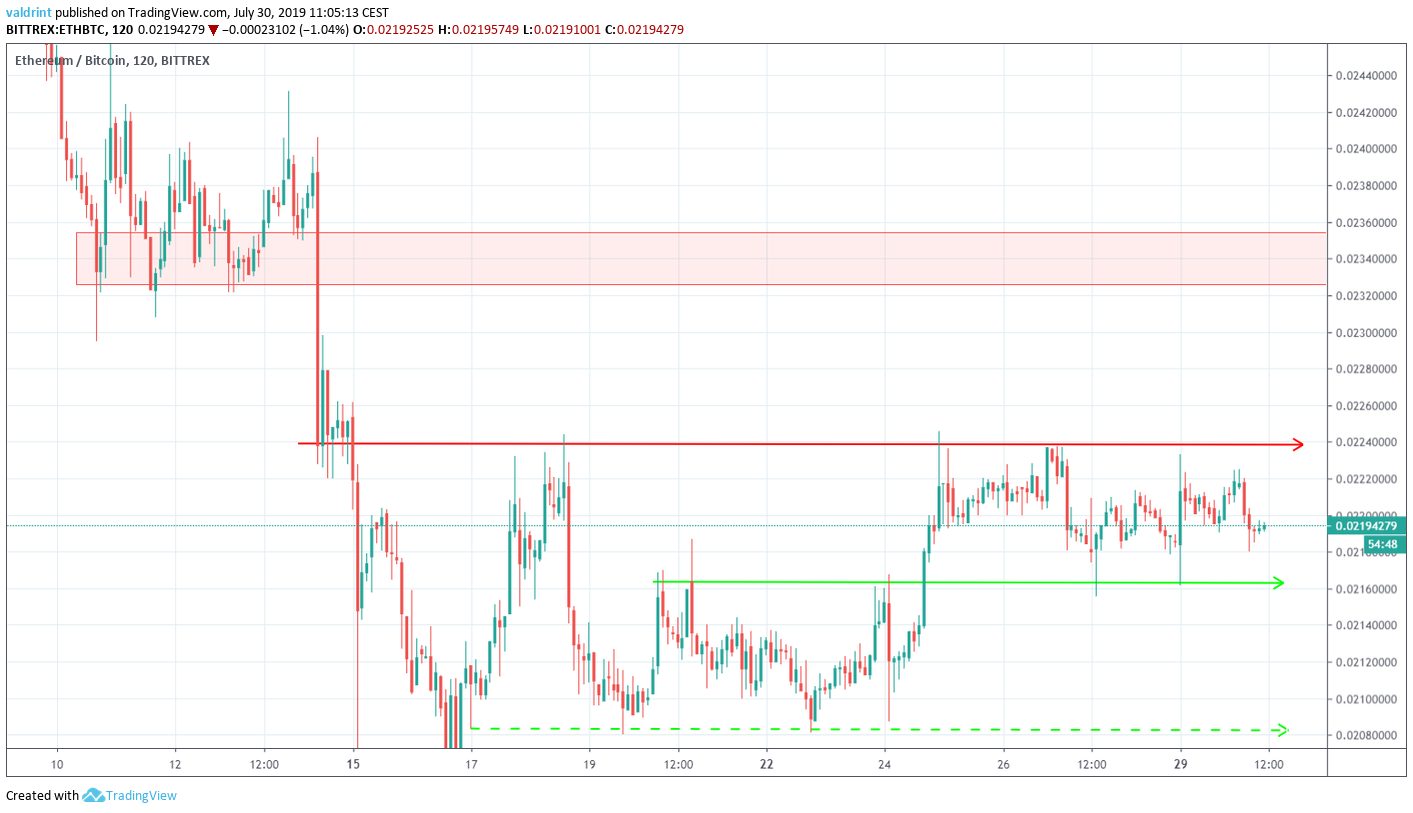 The closest resistance is found at ₿0.0236.
According to our analysis, the price is likely to break out and reach it.
Summary
The Ethereum price is trading inside a very important support area.
It is also trading inside a short-term horizontal channel.
According to our analysis, it is likely to break out and reach the resistance area outlined above.
Do you think ETH will begin an upward move? Let us know in the comments below. 
---
Disclaimer: This article is not trading advice and should not be construed as such. Always consult a trained financial professional before investing in cryptocurrencies, as the market is particularly volatile. 
Images are courtesy of TradingView.