Esports Fight Club is launching one of the largest Asian PUBG Mobile tournaments, "Ultimate Warrior Showdown."
The tournament has been created in partnership with Tencent Games, OKEx, Athena Gaming, and pro teams such as Onic Esports, T1, and NOVA Esports. Verasity's Esports Fight Club is the owner of all the content rights including broadcast rights and branding rights.
Tencent Esports, owned by Tencent Holdings Ltd, approved and supported the Tournament with a format to bring out the best performance of pro teams playing in one of the biggest tournaments in Asia.
They also partnered with Athena Gaming, one of the largest media companies in Asia specializing in tournaments and content creation through multiple regional subsidiaries. Athena has a combined reach of five million gamers across their networks of Youtube and Huya. Athena will be live streaming the Tournament on their channels as well as on Esports Fight Club.
OKEx, the Tier 1 exchange, is also sponsoring the Tournament in partnership with Verasity. As one of the top digital asset exchanges by trading volume, OKEx serves millions of users in over 100 countries with a large footprint in Asia and will be marketing the campaign to its users.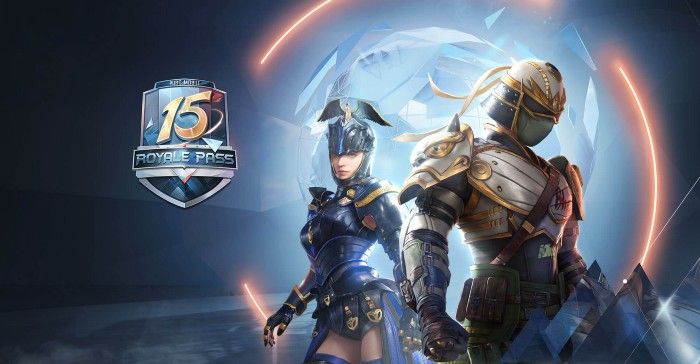 The Ultimate Warrior Showdown PUBGm Tournament will begin on Monday 21st September 2020. Registrations to join the tournament will start immediately on the Esports Fight Club tournament landing page.
The Tournament is open to participants from South Asia and boasts some of the top Asian teams playing in the invitationals. The top 10 teams from the Open Qualifiers will face these teams in the Grand Finals for a combined prize pool of $15000.
Some of the confirmed players include T1 (South Korea), the most-famous Esports team in the world, Elementrix (Nepal), NOVA Esports (China), Team Secret (Thailand), and XQF (China). Plus we have Onic Esports (Indonesia), one of the biggest Mobile esports teams in the world with multiple tournament titles to their names and endorsed by the Indonesian government. All of these players are PUBG Mobile World League Teams who have been actively participating and winning major tournaments in the region.
A major player to watch during the tournament is Paraboy from Nova Esports who has been consistently ranked among the top 10 players globally along with his team-mate, Jimmy, who has been the most consistent fragger for the team during recent games.
The Ultimate Warrior Showdown will be broadcast in 3 languages: English, Korean and Chinese. You can follow the tournament at Esports Fight Club. There will be regular updates on the tournament and real-time scores on their dedicated Instagram page. Countries involved include Bangladesh, Bhutan, Cambodia, China, India, Indonesia, Malaysia, Nepal, Philippines, Singapore, Thailand, and Vietnam.
The Ultimate Warrior Showdown will have a combined prize pool of $15000 to be distributed as:
| | |
| --- | --- |
| Prize Pool Breakdown: | |
| FIRST PLACE TEAM |      $5,000 |
| SECOND PLACE TEAM |      $3,000 |
| THIRD PLACE TEAM |      $2,000 |
| FOURTH PLACE TEAM |      $1,000 |
| FIFTH PLACE TEAM |      $1,000 |
Other tournament prizes also include:
$2,000 given to the Most Valuable Player (MVP). This will be voted by the broadcasting talents for during the tournament.
The open qualifier top 3 placements will receive $500/$300/$200 respectively.
Plus we will also be hosting a giveaway of 200 PUBG Mobile Royale Passes for our Esports Fight Club fans throughout the Tournament via the Esports Fight Club landing page!
---
REWARDS BASED PLATFORM FOR ESPORTS, GAMING, AND VIDEO ENTERTAINMENT
Verasity is a leading company providing proprietary technology, uniquely rewarding gamers, viewers, and publishers.
Verasity revenue streams include:
Game subscriptions, jackpot revenue rake, betting revenue rake, and video ad revenues. Read about the tokenomics, forecast, buyback, and burn here.
📖 Read our latest adoption metrics and one-page overview
📈 Find where VRA (ticker) is trading on CoinMarketCap
VRA can be staked for 36.5% annual interest at https://verawallet.tv.
Follow Us:
Medium: https://medium.com/verasity Twitter: https://twitter.com/verasitytech Website: https://verasity.io Telegram Token Discussion: https://t.me/Verasity_Official Telegram Token Announcements: https://t.me/verasity Verasity Gaming: https://t.me/verasity_gaming Facebook: https://facebook.com/verasitytech LinkedIn: https://www.linkedin.com/company/verasity Reddit: https://www.reddit.com/r/verasity Blockfolio Signals: Follow VRA to receive updates straight from the team
Join our local groups, we have support in the following languages
Brazilian chat 🇧🇷 — https://t.me/Verasity_BR Indonesian Chat 🇮🇩 — https://t.me/verasityindonesia Japanese Chat 🇯🇵 — https://t.me/verasityjapanese Korean chat 🇰🇷 — https://t.me/Verasity_Korea Persian Chat 🇮🇷 — https://t.me/verasity_irn Russian chat 🇷🇺 — https://t.me/VerasityRU Spanish Chat 🇪🇸 — https://t.me/verasity_spanish Turkish chat 🇹🇷 — https://t.me/VerasityTR Vietnamese chat 🇻🇳 — https://t.me/Verasity_Vietnam WeChat — PM @cryptomeo on Telegram
If you are a Game Developer or Video Publisher and want to grow your audience and revenue by 500% click the link to talk to the team!
Disclaimer
All the information contained on our website is published in good faith and for general information purposes only. Any action the reader takes upon the information found on our website is strictly at their own risk.