Game metaverse token CBX launches on Bybit & MEXC. CropBytes stands among the few established blockchain games with a popular presence on both  Play Store and Appstore.
The game was founded back in 2018 based on a vision to create real value for gaming enthusiasts in the global community through virtual currencies.
Since its release, it has managed to attract a wide following to the tune of at least 400k registered users. The game is founded upon strong customer-oriented values and strives to provide such an online trading experience that is not only professional, but also intuitive, smart, and innovative.
A cryptocurrency-based game of business and strategy, CropBytes is also a cryptocurrency farming game mimicking the real-world farming economy and provides players a chance to dive into a virtual world wherein they can own farms, grow crops, rear farm animals and produce goods.
Undoubtedly, gamers will love the farming and strategic business challenges when playing and growing their cryptocurrency farm.
While others are only realizing it now, the dream has remained alive for CropBytes for the past three years has been scaling upon their efforts since 2018. At the same time, players of the pioneer cryptocurrency farming game continued to grow their cryptocurrency farm on the Metaverse. At the forefront to usher in CropBytes and its native CBX token are Bybit and MEXC.
About CBX token
CBX offers players a chance to build their cryptocurrency farm in the Metaverse and is expected to be an integral part of the CropBytes project. All the economic incentives players are going to enjoy will be CBX-generated. This will enable users to contribute to the game's economy while at the same time ensuring such a balance where there are equal opportunities for all.
CBX token comes from a 3-year-old game that has managed to survive a market cycle. There is a lot of trust built in the crypto gamers community. To this end, a global community of CropBytes has been created across Latin America and Southeast Asia where members get the latest news and updates. 
For Bybit Launchpad, this is said to be a second project, and their decision to feature a model of the real-world farming economy is a flagship step in the right direction. For MEXC, this would be the first Launchpad for them providing an entirely different space for a prospective future distinctively for MX holders.
"While last year we saw a lot of innovation in the DeFi space, this year we are seeing similar innovation in the Crypto gaming space. CropBytes' biggest strength is its 3-year-old established community and they have solved key problems in the crypto gaming space." Said Siddharth Menon, co-founder of Wazirx as he explained how CropBytes are a very advanced cryptocurrency game with a vision to revolutionize the industry.
This launch will mean many things and is no mean achievement because of the level of opposition CropBytes has had to face throughout its market cycle. Now entrenched, the cryptocurrency game is finally ready for launching and the market cannot hide its excitement any longer.
To get here, input from different industry leaders, all renowned, has been in play. Among the backers include Old Fashion Research, Master Ventures, AVStar Capital, and other key blockchain partners.
The launch is also a statement of reassurance after performing a series of upgrades on the gaming platform to make it better. Among the upgrades that have since been made include revamping the website and setting for a more intuitive UI.
Further reassuring those whose lives would be enriched by the farming game, CropBytes has asserted the introduction of fresh non-fungible tokens for their upcoming Superhero battle mini-game.
With their upgrades and integration, CropBytes have widened the gaming Metaverse, and their decision to launch the CBX token on Bybit and MEXC can only be interpreted as their formidable efforts to achieve decentralization.
On one hand, MEXC Launchpad is driven by the desire to offer users a low-cost opportunity to invest early in project tokens. On the other side, Bybit strives to give users early access to tokens from promising projects.
It is therefore a watershed moment for the hinged Bybit-MEXC Launchpad and a milestone achieved for CropBytes because the CBX token will be their first token ever to list on both platforms.
To know more about how you can participate in the IEO check out the Bybit and MEXC launchpad pages.
About CropBytes
CropBytes is a virtual cryptocurrency game based on the real-world farming economy, where users can truly own assets in the game and utilize them to provide goods and services to other players or trade, like a real economy. CBX is the functional multi-utility in-game currency of CropBytes. Players of CropByres are able to earn and spend CBX on different in-game assets.
To know more details about CryptoBytes, visit: CryptoBytes official website | Marketplace | Telegram (Channel) | Telegram (Community)
CryptoBytes on social media: Twitter | Facebook | Discord.
Disclaimer
All the information contained on our website is published in good faith and for general information purposes only. Any action the reader takes upon the information found on our website is strictly at their own risk.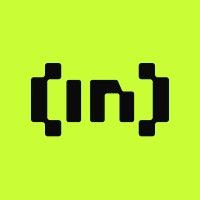 BeInCrypto Team comprises a diverse group of experienced journalists, analysts, and crypto enthusiasts dedicated to delivering the latest news, insights, and analyses in the...
BeInCrypto Team comprises a diverse group of experienced journalists, analysts, and crypto enthusiasts dedicated to delivering the latest news, insights, and analyses in the...
READ FULL BIO
Sponsored Sponsored