De Nederlandsche Bank (DNB), the central bank of the Netherlands, has announced it will start regulating companies active in the cryptocurrency industry.
The Dutch central bank announced Tuesday that it will start supervising cryptocurrency companies under the fifth European anti-money laundering directive AMLD5, which came into effect in July. The DNB warns that these digital assets are prone to be used for financial crimes, making integrity supervision necessary.
New regulations will impact any company offering services for cryptocurrency-to-cryptocurrency and cryptocurrency-fiat transactions, as well as wallet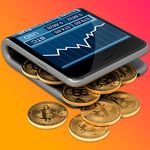 There are many different types of cryptocurrency wallets. Still, unlike the physical wallet in your back pocket, a cryptocurrency wallet... More providers. Following the implementation of the directive, all implied companies have to be registered with the central bank before 10 Jan 2020.
Companies providing cryptocurrency services are advised to contact the DNB as soon as possible and register with the institution. Entities failing to comply will be forced to cease their activity.
In addition to demanding cryptocurrency companies to register, the DNB will assess their board members and principal shareholders, who must demonstrate their processes are robust enough to prevent money laundering and terrorist financing. Monitoring their activity will persist even after passing the assessment.
"Once a firm is registered and we have assessed board members and other policymakers, we will monitor that it complies with the rules on money laundering and terrorist financing. Firms that do not register will no longer be allowed to provide crypto exchange services and wallets," said DNB.
Considering this is a rule implementation that stems from a European directive, this could indicate that other European countries might follow soon after.
What do you think of the anti-money laundering rule implementation by the Netherlands? Will this stifle activity in the cryptocurrency industry? Let us know in the comments!
Buy and trade cryptocurrencies with a 100x multiplier on our partner exchange, StormGain.
---
Images are courtesy of Shutterstock.
---
Do you want to BeInCrypto? Join our Telegram Trading Community for exclusive trading signals, educational content, discussions and project reviews! Images courtesy of Shutterstock, Trading View and Twitter.