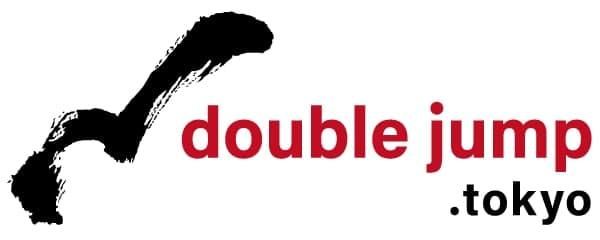 Tokyo, Japan, 17th March, 2021, // ChainWire //
double jump.tokyo (Head office: Shinjuku-ku, Tokyo; CEO: Hironobu Ueno), a developer of applications using blockchain technology, and Square Enix CO., LTD. (Head office: Shinjuku-ku, Tokyo; President and Representative Director:Yosuke Matsuda) are pleased to announce that they will begin collaboration on the development of content using blockchain technology.
Background
Based on the corporate philosophy of "To spread happiness across the globe by providing unforgettable experiences," Square Enix is a provider of diverse and high-quality entertainment content and services, including games, amusement, publishing, and merchandising, with a focus on IP such as "Dragon Quest" and "Final Fantasy.
double jump.tokyo was established in April 2018 as a company dedicated to game development in the blockchain technology domain.
The world's No.1 blockchain game "My Crypto Heroes" has now earned a total of 26,033 ETH.
In addition, we have been providing blockchain game development support programs, collaborating with Japanese IPs, collaborating among blockchain games, and other cross-cutting projects.
We believe that by utilizing these assets and knowledge, we can develop new content, and have decided to collaborate.
Purpose of the Partnership
NFT, which utilizes the "tamper-resistance" characteristic of blockchain technology, can be used to prove digital assets that are unique in the world.
By utilizing the characteristics of NFT, users will be able to own digital data in the same way as physical objects.
Furthermore, NFTs can be transferred and traded.
We believe that NFT will bring a huge wave of innovation.
In this alliance, we will seek to develop businesses that will maximize the value of content by utilizing NFT. 
Detail of the partnership
Sales and system development of NFT digital stickers using the "Million Arthur" IP
Future prospects
We would like to discuss the creation of new contents (business model) and use cases of blockchain technology.
"Blockchain technology, which has been attracting attention as a technology that supports virtual currency, has been attracting attention as a technology that can provide digital entertainment content with value other than currency, and we have been conducting research and considering plans for it. We are pleased to start development of  NFT digital assets service using our IP, and hope to contribute to the creation of new value and the future of digital assets from this partnership, said Hata, Business Representative, Square Enix CO., LTD."

"In the blockchain field, which is now attracting a lot of attention from major global companies, NFTs are the most popular now.NFTs can be programmed with smart contracts, which can be used to add a variety of business models and content ecosystems to digital items.I am convinced that adding innovation elements such as NFT to Japanese IP will contribute to further value expansion. NFT (Non-Fungible Token) is a term used to describe a non-replaceable token that is expected to have use cases ranging from game characters, items, and trading cards to the digitization of art and rights, said Ueno, CEO at double jump.tokyo inc"
About double jump.tokyo Inc.
double jump.tokyo was established on April 3, 2018 by members who have expertise in the development and operation of numerous games (mobile social games, PC online games, home video games, etc.) and platforms, as well as in blockchain technology and finance, including crypto-assets, as a dedicated blockchain game development company.
Company name: double jump.tokyo Inc.
Location: 4-34-7 Nishi-Shinjuku, Shinjuku-ku, Tokyo
Representative: Hironobu Ueno, Representative Director
Business description: Blockchain game development, NFT sales system development
https://www.doublejump.tokyo/

About Square Enix Co., Ltd. 
Square Enix Co.,Ltd. develops,publishes,distributes and licenses SQUARE ENIX®,EIDOS® and TAITO® branded entertainment content around the world. The Square Enix group of companies includes a global network of leading development studios and boasts a valuable portfolio of intellectual property, including: FINAL FANTASY®, which has sold over 159 million units worldwide; and DRAGON QUEST®, which has sold over 82 million units worldwide; TOMB RAIDER®,which has sold over 81 million units worldwide; and the legendary SPACE INVADERS®.Square Enix Co., Ltd. is a Japan-based, wholly owned subsidiary of Square Enix Holdings Co., Ltd.
Contacts
Ryo Matsubara
+8170-1394-6224
Disclaimer
All the information contained on our website is published in good faith and for general information purposes only. Any action the reader takes upon the information found on our website is strictly at their own risk.
READ FULL BIO
Sponsored Sponsored