Clearly Bitcoin didn't hold up particularly well during the recent coronavirus-prompted selloff. But a look at how safe-haven assets perform historically hints that the cryptocurrency may enjoy a strong rebound as the dust begins to settle. Following the 2008 financial crisis, for example, gold spent the next three years rising to its current all-time high.
Bitcoin prices have suffered of late as investors rushed to exit positions in cryptocurrencies in favor of cash. The selloff that saw more than $50 billion stripped from the Bitcoin market alone over the last week has left investors wondering if prices will ever recover.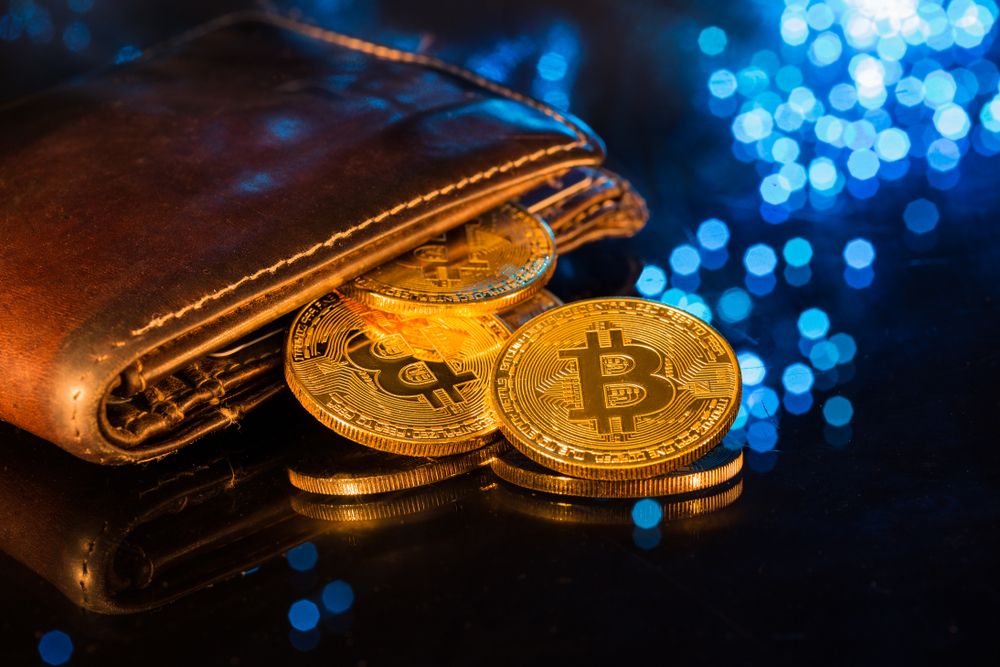 Gold Plummeted During the 2008 Financial Crisis Too…
Bitcoin's similarities to gold have been
called into question in recent weeks
. The cryptocurrency had previously
enjoyed gains during the start of 2020,
leading analysts to make the case that growing global uncertainty surrounding the spread of
coronavirus
was proving Bitcoin to be a viable safe-haven asset. However, the collapse of an agreement between OPEC and Russia led speculators in many markets to suddenly look for an exit. Apparently, many people still think cash is still king, especially as a global crisis starts to unfold. In the wake of the sudden selloffs at the beginning of last week, cryptocurrencies have have shed tens of billions. Gold is taking a pretty substantial hit too. In fact, the planet's traditional safe-haven asset topped around $1,700 just days ago. A dramatic crash since saw the equivalent of numerous Bitcoin markets stripped from the precious metal's market. It now trades just above $1,500 per oz. However, as pointed out by cryptocurrency industry analyst Ryan Watkins, gold did not perform particularly well during the last global financial crisis either. The Messari researcher demonstrates in the following
tweet
that the precious metal actually tanked 28 percent in the wake of the 2008 financial crisis.
In crises all correlations go to one.

After Bear Sterns collapsed in Mar 2008, gold dropped more than 28%, alongside risk assets, until it bottomed in Nov 2008.

From there, gold proceeded to rise 168% to new ATHs, peaking in the 2011 Eurozone crisis.

Don't count #Bitcoin out. pic.twitter.com/9ejalhD2SZ

— Ryan Watkins (@RyanWatkins_) March 16, 2020
Clearly, investors thought cash was a better hold during the immediate aftermath of 2008. However, following the crash that many argue directly influenced Bitcoin's creation, the
precious metal rose to its current all-time high
just shy of $1,900. [MoneyMetals.com]
Will Bitcoin Follow Gold to All-Time Highs Following This Market Crash?
Although both Bitcoin and gold have tanked along with other markets, many analysts continue to make the case for Bitcoin as a safe-haven asset. They reason that increasingly
radical economic policy announcements
from the Federal Reserve and other central banks can only make assets with fixed known supplies more alluring.
The Federal Reserve just ran a $700 billion marketing campaign for Bitcoin.

— Pomp 🌪 (@APompliano) March 16, 2020
It was clear that investors piled into gold following the 2008 financial crisis. If Watkins' observations about the gold market hold true for Bitcoin, the cryptocurrency may indeed bounce hard following this devastating pullback.
Disclaimer
All the information contained on our website is published in good faith and for general information purposes only. Any action the reader takes upon the information found on our website is strictly at their own risk.