A Look at BAT
On Apr 16, the price of BAT/BTC broke out from a resistance line. It continued rising and reached a high of 9400 satoshis on Apr 20. The price began falling along a new descending resistance line while the former resistance line emerged as support.
BAT has seen substantial losses. A low of 4500 satoshis was reached on May 8 to validate the support line. It rebounded and hit the resistance on May 16.
BAT broke out of the descending wedge the following day: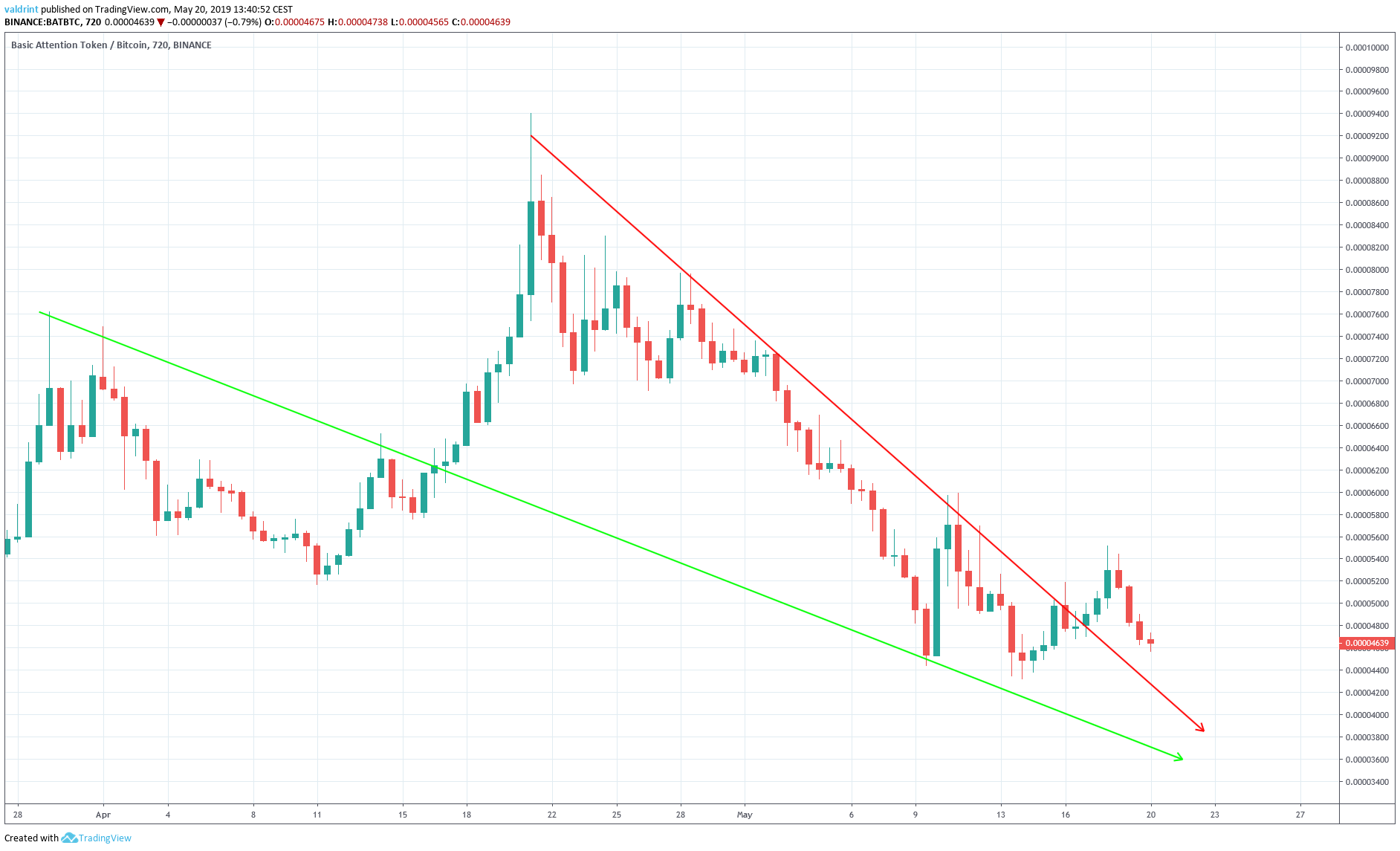 Since then, the price has gradually fallen but is still above the resistance line. It is possible that this resistance line will emerge as new support. However, the price could continue rising or fall back below the line.
In order to determine future price fluctuations, BAT is analyzed at daily intervals alongside the RSI and the 200-day moving average below: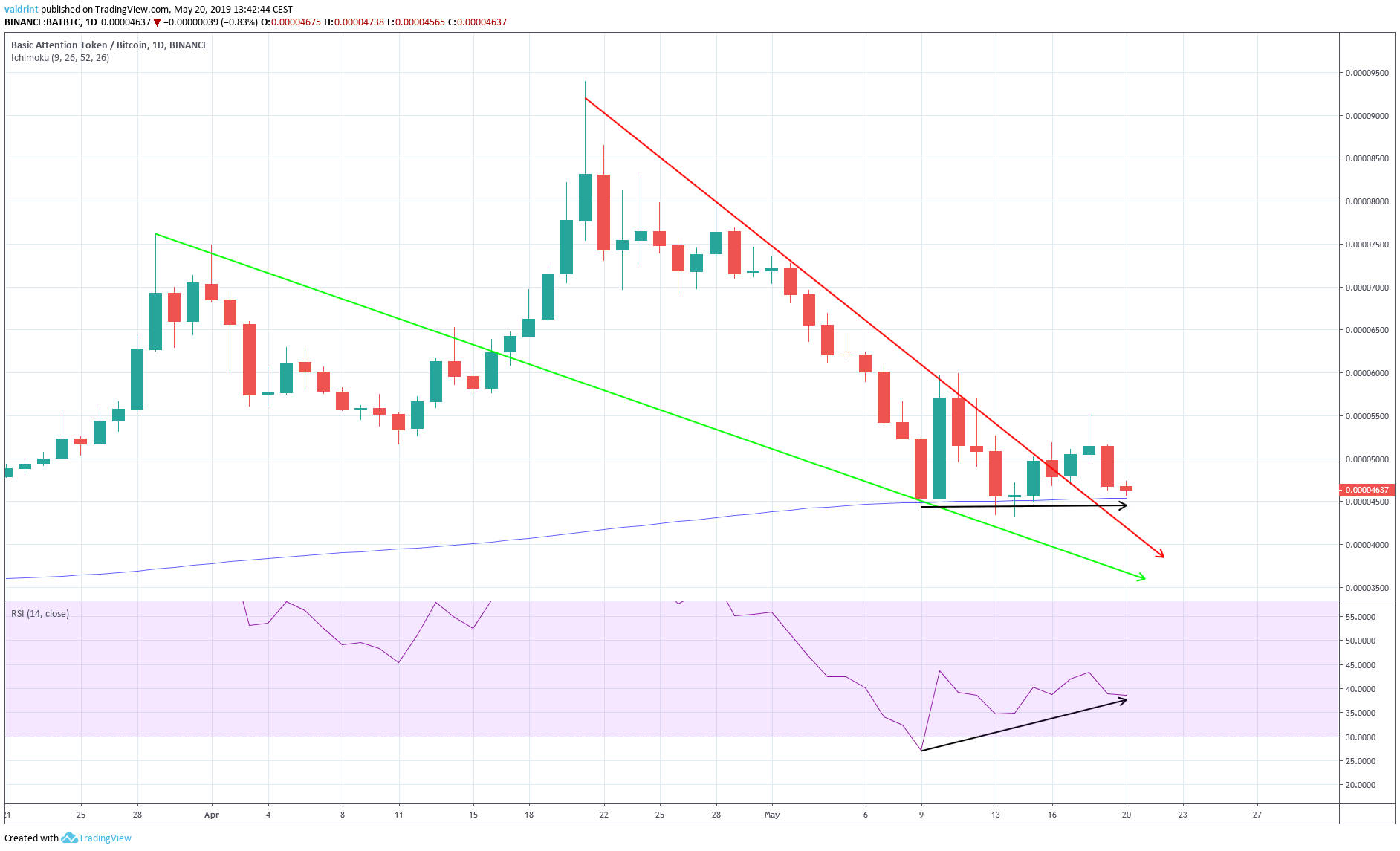 On May 9, the price reached a low of 4438 satoshis. It continued to decrease and on May 13 reached another low of 4317 satoshis. A similar low was reached on May 20. Similarly, the RSI made the first low on May 9. However, it has continued to generate higher values since.
This is known as bullish divergence and often precedes price increases. The divergence, however, preceded the breakout from the wedge which could mean that the price gains are already over. Nonetheless, we can see that the three lows found support above the 200-day moving average.
Thus, unlike DOGE, we believe that the price may continue rising. It is yet unclear if the resistance line will become a new support line.
Conclusion
To conclude, both DOGE and BAT recently broke out from their respective patterns.
In the case of DOGE, the breakout was weak and the price did not break out past the 100-period moving average.
BAT, however, developed significant bullish divergence before the breakout. Furthermore, it has found support above the 200-day moving average.
Thus, we believe that BAT will begin an upward move soon while decreases appear more likely for DOGE.
A summary of our findings is presented in the table below:
| | | | |
| --- | --- | --- | --- |
| | DOGE | BAT | Winner |
| Trading Pattern | Descending Wedge Breakout | Descending Wedge Breakout | TIE |
| Technical Indicators | Low Volume | Bullish Divergence in the RSI. Moving Average Support | BAT |
Do you think the price of DOGE will drop to validate the support line? Will BAT begin an upward move? 
Disclaimer: This article is not trading advice and should not be construed as such. Always consult a trained financial professional before investing in cryptocurrencies, as the market is particularly volatile.