Devour, a pioneering restaurant engagement technology company, is thrilled to announce its strategic partnership with AlterVerse, an innovative force in the gaming industry.
The collaboration aims to revolutionize the restaurant and gaming experience by expanding DevourGO, Devour's web3 enabled guest engagement platform, to the upcoming release of AlterVerse's Sky City gaming Metaverse.
DevourGO has emerged as a prominent player in token-gating food ordering experiences. It is gaining swift recognition for its innovative approach, which allows users to unlock these experiences by utilizing their digital assets and the native token, DevourPAY ($DPAY), for payments and exclusive rewards on the platform.
With this new partnership, DevourGO will extend its offering to include real world food delivery orders coming from storefronts within AlterVerse's stunning photorealistic metaverse, Sky City. The integration with AlterVerse will allow DevourGO to unlock a whole new level of immersive restaurant experiences for customers and restaurant brands.
The visionary AlterVerse team, backed by notable entities such as Binance Labs, Polygon Ventures, and Gate.io Labs, is actively building a vibrant global community of gaming enthusiasts. With Sky City, built on Unreal Engine 5, AlterVerse offers an extensive range of experiences that go beyond traditional gaming.
Users can play countless games and challenges, design their own homes, engage in high stakes competition, and shop at many restaurants and retail shops in the central hub. The metaverse is blockchain-driven allowing users to create, own and sell in-game creations in support of its fun-first gaming mantra.
As part of this partnership, Devour will integrate its DevourGO order platform into Sky City, enabling users to seamlessly order food and beverages from participating restaurants within the virtual realm.
As the partnership evolves, players will not only receive real world food, but their avatars will gain valuable increases in their hunger and thirst meters, which players need to maintain in order to progress in the game. Because the Alterverse community is Global, players will be able to seamlessly order from restaurants local to their physical location.
"We are thrilled to partner with Alterverse and expand the reach of DevourGO to the exciting world of AlterVerse's Sky City metaverse," said Shelly Rupel, CEO at Devour. "This collaboration represents a significant step forward in enhancing guest engagement for restaurant brands. By combining the immersive experiences of Alterverse with the convenience and efficiency of DevourGO, we are enabling restaurant guests to seamlessly order, dine, and engage in an entirely new way."
As the release of AlterVerse's Sky City approaches, Devour and AlterVerse will work closely to ensure a seamless integration of DevourGO with the metaverse.
Restaurant brands will have the opportunity to leverage the combined power of Devour's technology and AlterVerse's immersive gaming environment to create unforgettable guest experiences and maximize their reach in the gaming community.
About Devour
Devour Inc is a next-gen restaurant engagement technology company dedicated to transforming the way restaurants connect with their guests.
Their DevourGO platform utilizes web3 technology to provide community-focused delivery and pick-up ordering services for restaurant brands of all sizes, with on-premise ordering, reservations, and more digital guest engagement solutions coming soon. Included in the Devour ecosystem is DevourPAY $DPAY, the native utility token of the platform, and The Industry Pass, offering exclusive perks and benefits to its community members. 
More information can be found here.
About AlterVerse
AlterVerse is a pioneering force in the gaming industry, creating a four-phase metaverse intricately built on Unreal Engine 5. Their upcoming Sky City gaming metaverse offers users the ability to play mini-games and adventures, fly a 'Copter over the shrouded planet, race a Violator around the Sky City track, and monetize their in-game creations within an expansive, interconnected ecosystem.
The metaverse is powered by blockchain technology, VR compatible, and provides players with opportunities for both immersive gameplay and financial reward.
More information can be found here.
Disclaimer: This press release is for informational purposes only. The information does not constitute investment advice or an offer to invest.
Disclaimer
This article contains a press release provided by an external source and may not necessarily reflect the views or opinions of BeInCrypto. In compliance with the Trust Project guidelines, BeInCrypto remains committed to transparent and unbiased reporting. Readers are advised to verify information independently and consult with a professional before making decisions based on this press release content.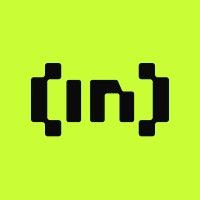 BeInCrypto Team comprises a diverse group of experienced journalists, analysts, and crypto enthusiasts dedicated to delivering the latest news, insights, and analyses in the...
BeInCrypto Team comprises a diverse group of experienced journalists, analysts, and crypto enthusiasts dedicated to delivering the latest news, insights, and analyses in the...
READ FULL BIO
Sponsored Sponsored