The web3 space has undergone considerable transformation in the past decade. What started as a move towards ensuring individual control of financial tools has now transformed into a field revolutionizing aspects of human endeavors.
Today, web3 is synonymous with terms such as decentralization and ownership and has since found its manifestation in elements such as decentralized finance (DeFi), decentralized autonomous organizations (DAO), non-fungible tokens, decentralized streaming, and more.
The concept of non-fungible tokens especially creates an avenue for businesses to launch personalized products and services for their communities in a manner that offers value to both projects and members. Therefore, NFTs have spurred a new era of community-building, where members can become collaborators and projects can offer exclusive services while leaning on the diverse knowledge and expertise of their community to foster shared prosperity.
DeCir is an innovative platform that helps businesses achieve more through NFTs. DeCir offers businesses the right tools needed to build tokenized communities without the need for blockchain engineers. This is made possible through a drag-and-drop interface that transforms images into membership tokens with preset benefits. Through DeCir, projects will also be able to raise funds and build investments in a transparent manner through decentralized communities. The shared prosperity from collective collaboration, therefore, guarantees that community members are not mere consumers, but collaborators who will work hand-in-hand with projects to achieve set goals. 
According to Tasuku Matsukura, the founder and CEO of DeCir, "DeCir aims to be the leader in the ongoing transformation of the global business landscape. NFTs will play a prominent role in this evolution as they will give all businesses – both medium and large scale – the right tools to forge close bonds and personalized experiences for users. Thus, creating a structure of mutual coexistence where the interest of all parties is served".
With DeCir, decentralized autonomous organizations (DAOs) will be able to substantially maximize gains for their members through the royalty splitting tool. The royalty splitter helps DAOs aggregate royalties across NFT marketplaces. The tool also helps DAOs to manage the distribution of royalties from the DAO treasury to all members who are listed as contributors to the NFT. Additionally, Decentralized Circle offers NFT owners the right tools to embed NFT content and mint NFTs directly on their websites.
Matsukura further stated DeCir will transform all sectors of human interactions. He stated that "we envision a future where movies, games, music, sports, property ownership, and other spheres of human endeavors, are collaboratively worked through collective ownership. Decentralized Circle will be at the core of this evolving innovation."
Projects can now launch their membership NFT and decentralized organizations on the DeCir platform. To learn more about DeCir, you can visit here. 
You can also check out the Decir Twitter and LinkedIn
Disclaimer
This article contains a press release provided by an external source and may not necessarily reflect the views or opinions of BeInCrypto. In compliance with the Trust Project guidelines, BeInCrypto remains committed to transparent and unbiased reporting. Readers are advised to verify information independently and consult with a professional before making decisions based on this press release content.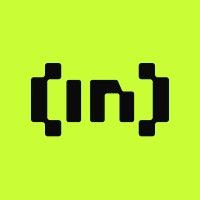 BeInCrypto Team comprises a diverse group of experienced journalists, analysts, and crypto enthusiasts dedicated to delivering the latest news, insights, and analyses in the...
BeInCrypto Team comprises a diverse group of experienced journalists, analysts, and crypto enthusiasts dedicated to delivering the latest news, insights, and analyses in the...
READ FULL BIO
Sponsored Sponsored