Commonly regarded as a high-risk, high-reward investment option, cryptocurrencies are known for generating fantastic returns for some investors.
However, since mining profitability for most cryptocurrencies has been on the decline for several months, some investors are beginning to look for less-risky investment options in the space. Recognizing this need for a low-risk (but still attractive) investment option, several platforms have begun offering investment packages that offer a respectable interest rate with little-to-no risk. The latest company to offer such a product is
StormGain
— offering a fixed 10 percent yearly interest on USDT deposits.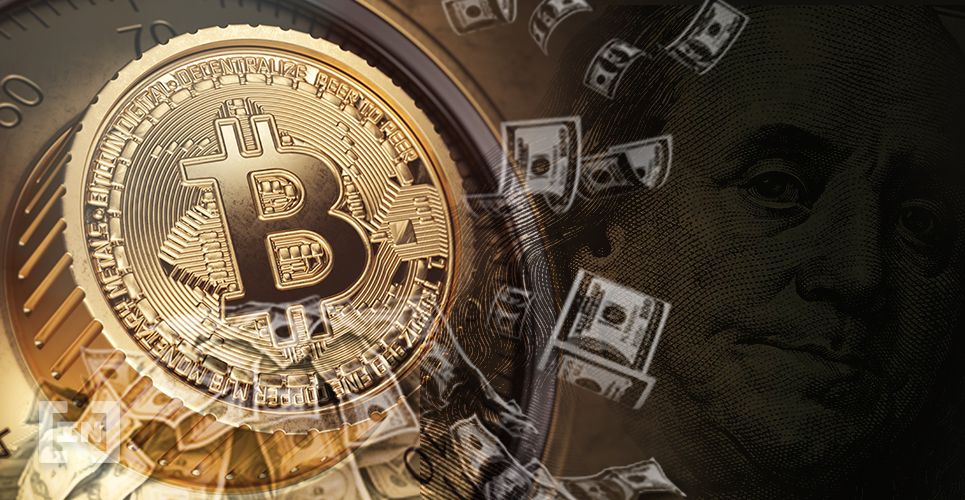 New Lending Product Announced
Although 10 percent might sound small in comparison to potential profits that may be made from cryptocurrency trading, it is offered with absolutely no risk — making it an excellent option for those looking to earn a passive income from their savings. According to a new
announcement
,
StormGain
users will not need to opt in to start receiving interest. Instead, all users that have at least 100 USD worth of cryptocurrencies deposited will automatically be enrolled in the promotion — whereas interest will be paid in tether (USDT) a maximum of 30 days after it begins accruing. The promotion began on 28 October 2019 and will continue until 18 November 2019.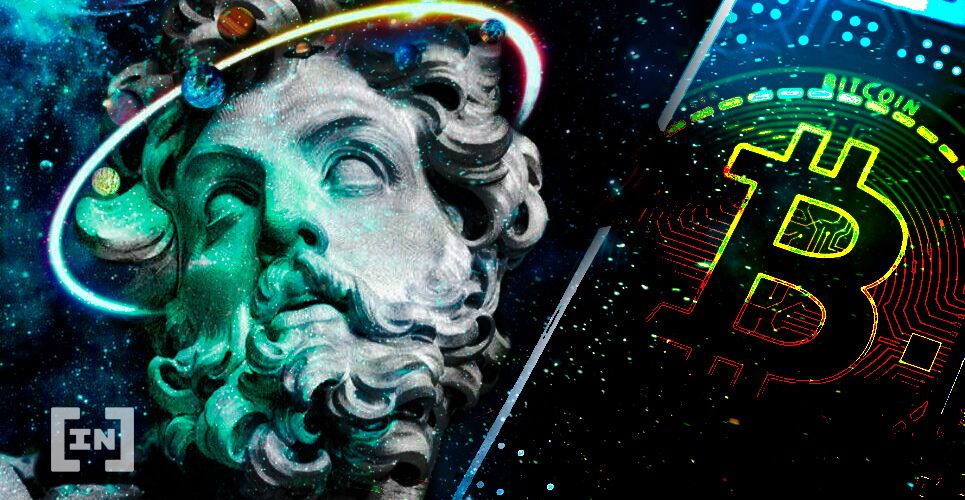 StormGain vs the Competition
Although StormGain is a relatively new entry to the cryptocurrency investment space, its new lending promotion beats out the great majority of the competition — thanks, particularly, to its low minimum entry point and high-interest rate. Using statistics taken from the
CoinMarketCap investment page
, we can get a clearer view of how StormGain's new offering stacks up against other similar offers in several key areas.
Interest Rate
Looking at the absolute interest rate paid, StormGain offers all customers with at least 100 USD worth of cryptocurrencies in their site wallet a fixed 10 percent APR. This essentially means that customers holding $10,000 worth of Tether (USDT), Bitcoin (BTC), Litecoin (LTC), Bitcoin Cash (BCH), Ripple (XRP) or Ethereum (ETH) will receive $1,000 per year in interest. This offer is a rarity among cryptocurrency investment products since the interest rate does not change depending on the coin deposited. For example, BlockFi offers up to 6.2 percent interest for Bitcoin deposits, whereas Ethereum deposits earn just 4.1 percent. Other cryptocurrency investment platforms also follow a similar trend, offering various interest rates across different cryptocurrency deposits. Overall, StormGain leads the market by some margin in terms of returns on Bitcoin investments — easily eclipsing the nearest competitor BitTrue, which offers up to 7.3 percent on BTC deposits. StormGain's offer also holds up well for investments in other cryptocurrencies, leading the market for ETH, BCH, LTC investments. For USDT investments, the competition is much tougher. Crypto.com matches the StormGain offer at 10 percent per year, while Bitrue edges it slightly, offering 10.3 percent APR (but it is currently sold out).
Minimum/Maximum Investment Limit
One of the main things to consider with any cryptocurrency investment product is its investment limits. For the most part, cryptocurrency investment platforms will enforce both a minimum and maximum amount that can be invested — but not all make it absolutely clear what these limits are. At StormGain, the exchange will automatically offer interest to those with at least $100 deposited in their account. Interest will then be earned on the first $50,000 of the customer's balance, while any excess will not be qualified for interest. With a $100 minimum deposit amount, StormGain's offer is roughly on par with most other similar investment products. Looking at its nearest competitors, we find that Crypto.com requires a minimum deposit of $20, whereas the limit is $25 for BlockFi,
$100 for Binance
, and $1,000 for Nexo. In terms of the maximum investment amount, StormGain's offer again falls somewhere in the middle. For one, there is no limit to the number of users that can invest — unlike the investment products on Binance and Bitrue — but there is a cap of $50,000 per user. Some platforms, like Nexo, don't have any apparent maximum cap but may have limitations in other areas. Overall, StormGain's option is a great choice for those looking to invest less than $50,000. However, those with a larger budget may want to take advantage of both StormGain and a second platform to make full use of their funds.
Risk Profile
In terms of risk profile, StormGain's new promotion can be described as extremely low risk — StormGain even defines it as being completely risk-free. Because the interest is paid by StormGain itself, rather than third-party borrowers like some other investment platforms, there is practically no risk involved. At 10 percent interest per month, with essentially no risk, StormGain is offering one of the best risk-to-reward ratios of any investment product, anywhere. With that said, StormGain isn't the only platform to offer almost risk-free cryptocurrency investments. Nexo can also be considered as close to risk-free as possible since all investments made on the platform are backed with a $100 million insurance fund. On the other hand, the same can't be said for some other platforms. For example, although both Binance and Bitfinex are extremely trustworthy and well-respected platforms with investment options, both have been compromised in the past — leading to significant loss of customer funds. Because of this, they are certainly not risk-free.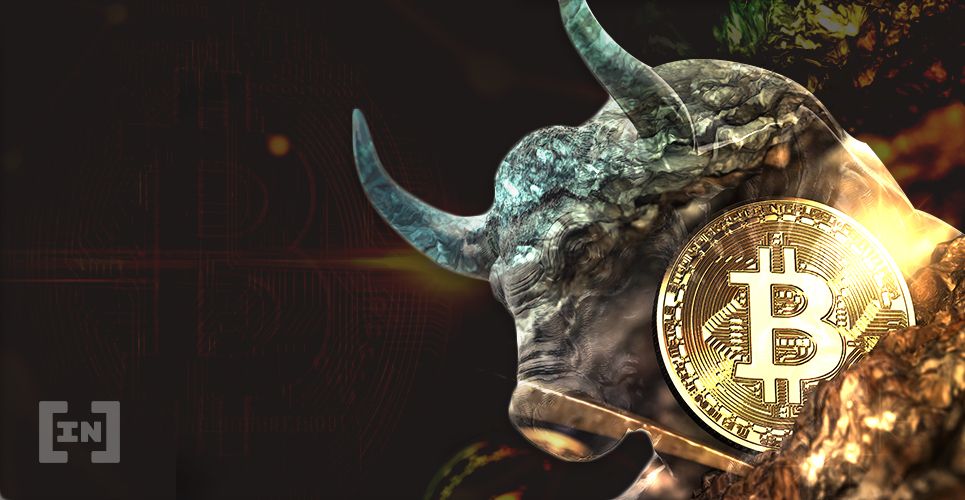 Weighing Things Up
Overall, StormGain's new investment promotion appears to be an excellent choice for small-to-medium-sized investors looking to generate a healthy return on their cryptocurrencies without taking the risks of trading or investing in ICOs. With a guaranteed, risk-free interest rate of 10 percent per annum for six different cryptocurrencies combined with the ability to withdraw funds at any time, the new promotion is one of the top deals on the market today. However, the promotion does end on November 18, which means a lot of people are likely to miss out.
To earn interest on your StormGain deposits, click here!
---
---
[Full Disclosure: StormGain is an exchange partner of BeInCrypto. This article is not financial advice and should not be treated as such. All readers should conduct their own research and due diligence and consult with a certified financial advisor before making any investment decisions. This article contains affiliate links.]
Disclaimer
All the information contained on our website is published in good faith and for general information purposes only. Any action the reader takes upon the information found on our website is strictly at their own risk.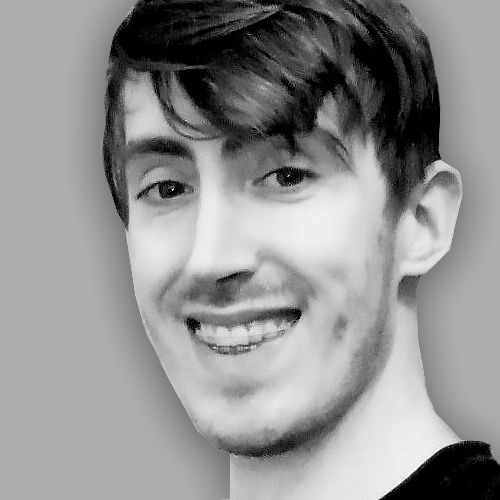 After obtaining a Masters degree in Regenerative Medicine, Daniel pivoted to the frontier field of blockchain technology, where he began to absorb anything and everything he could...
After obtaining a Masters degree in Regenerative Medicine, Daniel pivoted to the frontier field of blockchain technology, where he began to absorb anything and everything he could...
READ FULL BIO
Sponsored Sponsored