Crypto education is the key for new users to start their Web3 journey Even for existing users, upskilling is essential to survival and development. 
The world is evolving at a rapid pace. Today, interested users can find an online course for anything and everything. From investing in the stock market to building a website, cryptocurrency is no exception.
Since technology has already altered the financial system, resulting in various advancements in significant enterprises around the globe. Cryptocurrency and its underlying technology, blockchain, are no longer a thing of the future. 
Cryptocurrencies are high-risk investments. Even for traders who are accustomed to investing in the stock market, it is unlikely that one would have seen the highs and lows that cryptocurrency offers.
For example, the price of Bitcoin fell more than 80% in the 2017-18 period, falling back further through 2022. Even in the current year, Bitcoin, despite showing some optimism, lies below the $25,000 mark. 
Learning about cryptocurrencies is a daunting task. When one thinks they've grasped blockchain technology, they will be stumbling over unfamiliar terminologies such as smart contracts, DeFi, Web3, and more. 
Proper Education Provides Deep Insights
There's much education available online in the crypto space, built around open-source learning. A cryptocurrency course may cover various topics, from high-level overviews of blockchain technology to in-depth explanations of how to trade. However, with fraud, scams, and theft prevalent online, it may be challenging to locate reputable sources of information, particularly for newcomers to the field.
The place where universities come is that they offer a sense of security in terms of job placement, which is extremely hard to replace. A formal course serves two purposes. First, closing the talent gap by educating students about the crypto industry, and second, connecting them to employers looking for such talent.
There is much demand for blockchain and crypto engineers, researchers, and analysts. BeInCrypto's jobs portal has multiple vacancies across various domains to help seekers get hired.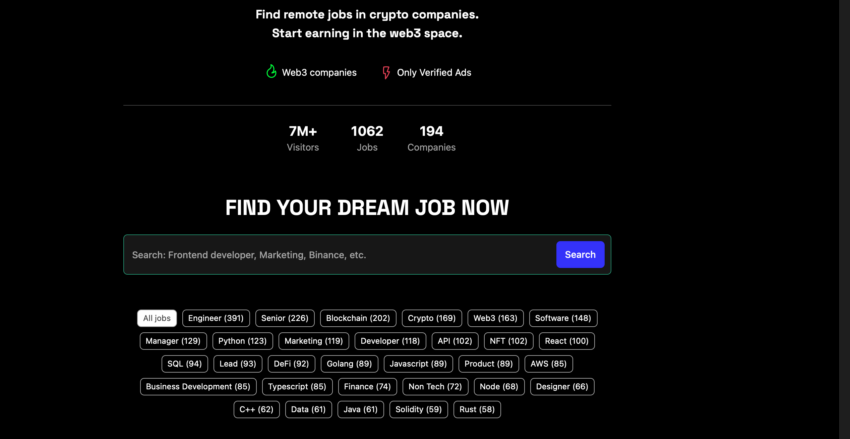 The reason why formal courses and universities are so important in the crypto space is that they are a hub for innovation, knowledge, and research, and many developments in the area have come out of universities, if not directly and entirely out of universities, at least through partnerships with industry.
Crypto Literacy and Adoption Trend
Overall, Asian universities fare slightly higher than the West due to a higher focus on technology and a more blockchain-friendly environment. Nonetheless, the latter, too, have begun to change pace and adopt the same.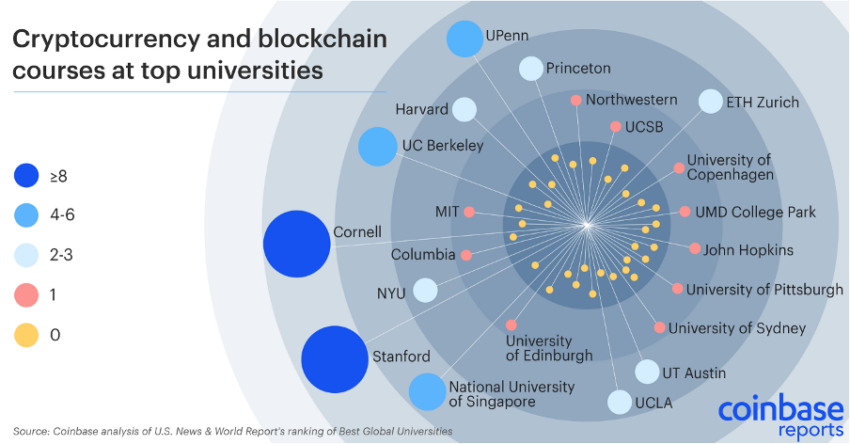 Moving apart from universities, even online platforms have incorporated insightful insights to help a new crypto enthusiast understand the space. BeInCrypto is riding the same bandwagon with the launch of BeInCrypto Academy. The platform offers education regarding multiple topics as requested by a user.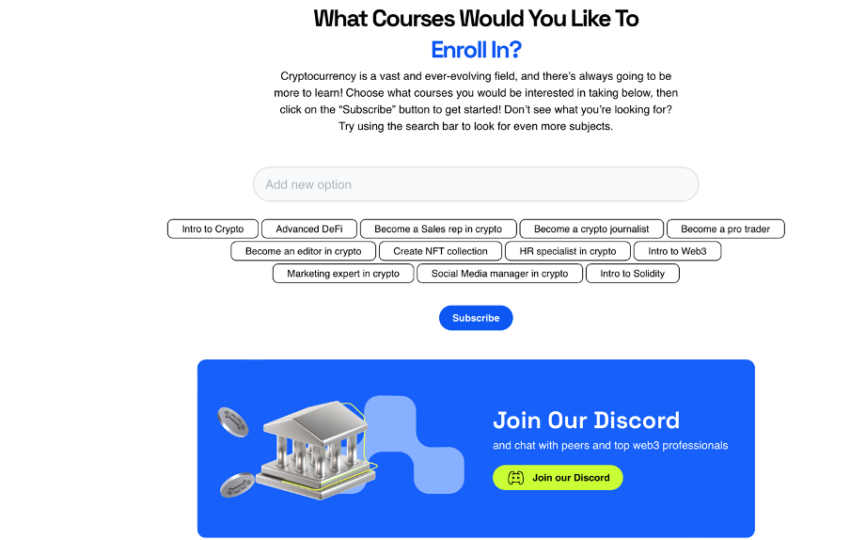 In addition, Crystal Blockchain is taking on a similar education drive; exclusive insights were shared with BeInCrypto by email. The Crystal School of Crypto Compliance and Investigations is officially open and enrolled for different batches.
The team at Crystal is responsible for an all-in-one blockchain analytics tool for crypto AML compliance, providing blockchain analytics and real-time crypto transaction monitoring for thousands of cryptocurrencies. Meanwhile, exchanges like Binance have also started programs to motivate users to learn more about crypto.
Crypto literacy is will become increasingly important in 2023. With the continuous innovation in the flagship technology, one must upskill to survive amid adverse market conditions. 
Disclaimer
Following the Trust Project guidelines, this feature article presents opinions and perspectives from industry experts or individuals. BeInCrypto is dedicated to transparent reporting, but the views expressed in this article do not necessarily reflect those of BeInCrypto or its staff. Readers should verify information independently and consult with a professional before making decisions based on this content.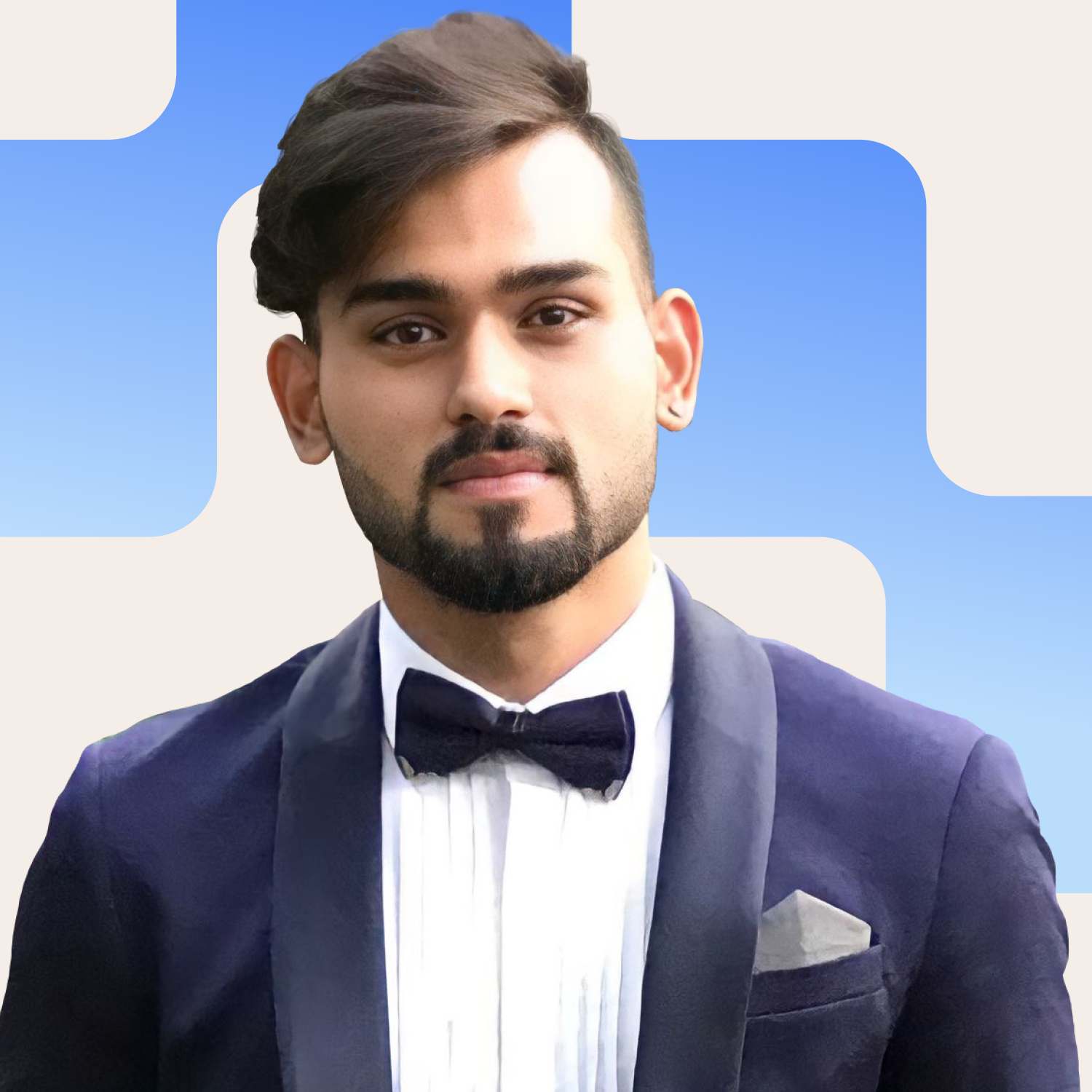 An engineer and an accountant by degree, Shubham ventured into the crypto world to pursue his passion. He believes digital currencies will redefine our economies in the decades to...
An engineer and an accountant by degree, Shubham ventured into the crypto world to pursue his passion. He believes digital currencies will redefine our economies in the decades to...
READ FULL BIO
Sponsored Sponsored