There have been reports of some banking users in Chile being unable to withdraw funds. As unrest in the country continues to spiral out of control, the case for
Bitcoin
becomes all the more clear.
One of the main arguments in favor of Bitcoin, and cryptocurrencies, in general, is that they allow users to 'be their own bank.' In fact, there seems to be a direct relationship between ATMs being locked and spikes in Bitcoin trading volume. As
BeInCrypto
previously reported, the highest trading volume ever reported in
Hong Kong on LocalBitcoins
happened last month amid the riots. Hong Kong citizens have been struggling to take out cash as the Chinese state tightens its grip on the city's payment infrastructure. A similar situation could now be
playing out in Chile
, and if we are to take lessons from Hong Kong, a significant spike in Bitcoin interest may be coming as well.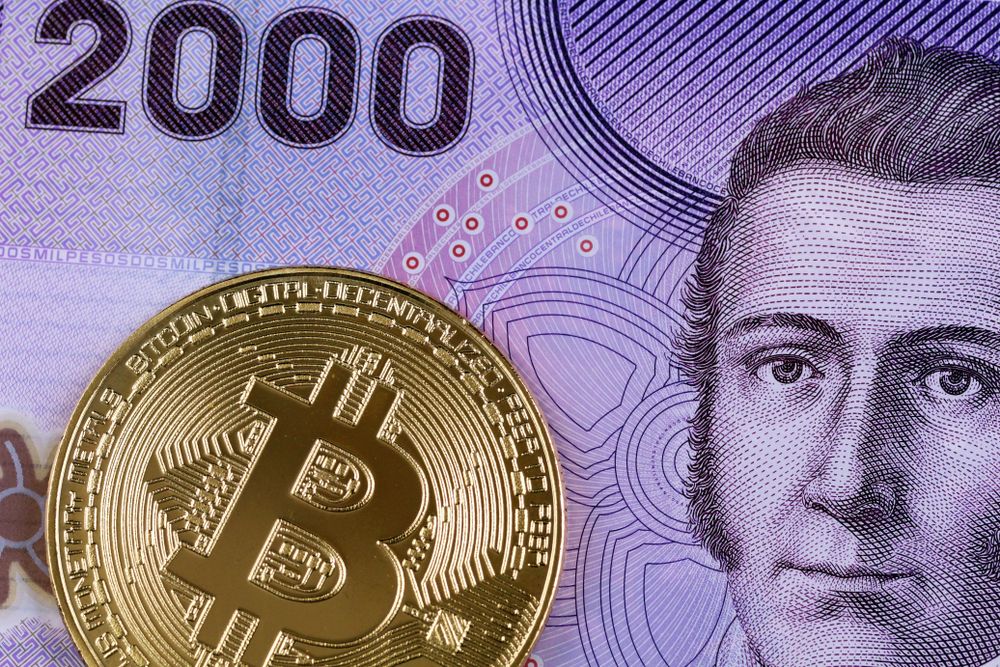 Chile Goes Dark Amid Government Crackdown
One user on Twitter is reporting that the situation is intensifying in the streets. Military units have been killing protestors outright, and many supermarkets are empty with major shortages of foodstuffs. ATMs have also reportedly been locked.
The Chilean government is murdering innocent people on the streets, i have a friend in Chile. She said she has no access to money and they've closed all of the supermarkets, Atms are locked. This is who we are up against. People are getting mass murdered by the government. pic.twitter.com/XGuIDUFm8D

— [₿]Sam [340-342➞🥕₿] 🌽🍕 (@PumpkinToshi) October 21, 2019
If we are to learn any lessons from Hong Kong's recent rebellion, it's that cryptocurrencies and fights against government crackdowns are a natural fit. Bitcoin trading volume seems to balloon when people lose the ability to freely use their own money.
A Possible Bitcoin Trading Spike May Be Coming
As of now, the weekly trading volume reported on LocalBitcoins seems to be consistently high, but we will have to wait until the forthcoming week to draw any conclusions. A significant spike this week would further legitimize the idea that Bitcoin and cryptocurrencies can serve as a possible hedge against government crackdowns.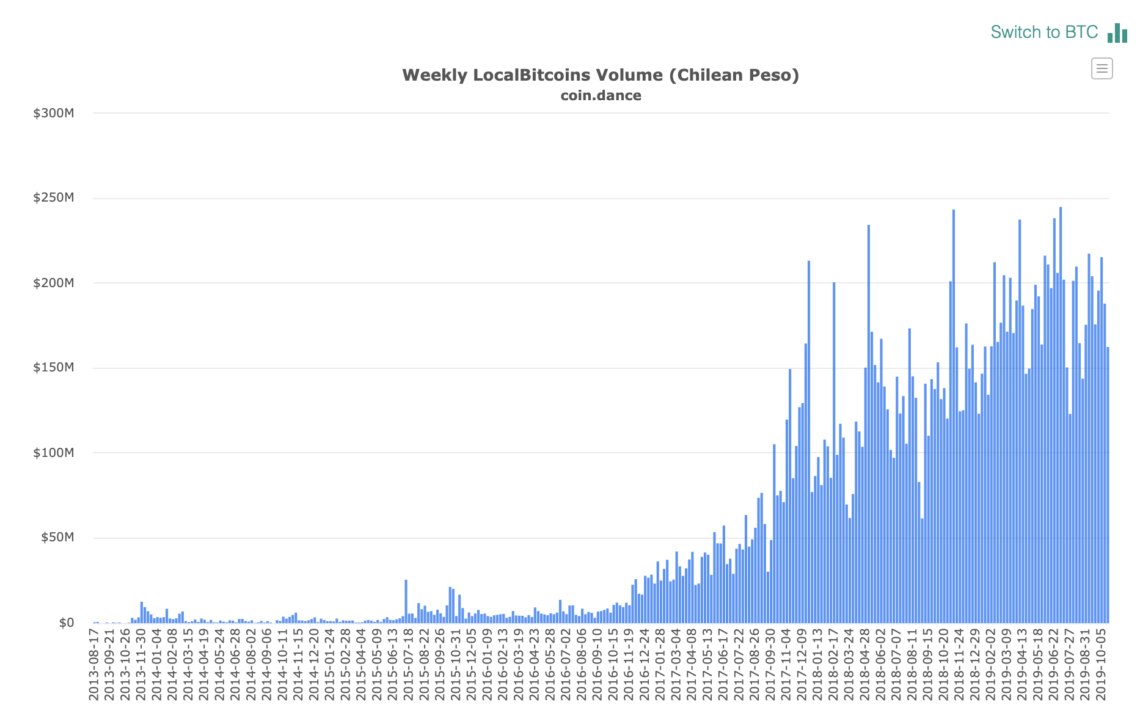 Control of one's own money seems to be growing ever more important in a world where states are intent on monitoring and limiting the spending power of its citizens. The Chilean story is a tragic one, and with the chaos continuing to spiral out of control, this could prove to be a tipping point for the country. It's unclear whether the current state of emergency will spread to banking controls, but if we are to take lessons from Hong Kong, it does not seem out of the realm of possibility.
Do you think that the unrest in Chile will lead to a spike in Bitcoin as a means to 'be your own bank'? Let us know your thoughts in the comments below.
Disclaimer
All the information contained on our website is published in good faith and for general information purposes only. Any action the reader takes upon the information found on our website is strictly at their own risk.