The Commodity Futures Trading Commission (CFTC) has filed a lawsuit against Binance Holdings, CEO Changpeng Zhao, and COO Samuel Lim, which could have far-reaching consequences for the crypto industry.
The suit alleges numerous violations and aims to pierce the corporate veil, targeting the company's US trading arm, Merit Peak, and Binance US.
In this article, BeInCrypto explores the significance of the CFTC lawsuit, its potential impact on the crypto industry, and why it could be a game-changer for the future of crypto exchanges.
The Significance of the CFTC vs. Binance Lawsuit:
Striking a Fatal Blow: The CFTC is seeking to deliver a fatal blow to Binance. It has the potential to topple the exchange's empire. The lawsuit alleges that the defendants disregarded federal laws, fostered Binance's US customer base, and profited from it. The suit seeks extensive remedies, including bans, disgorgement of profits, and substantial fines.
Exposing Internal Operations: The lawsuit reveals a wealth of chat records, documents, and insider information. This data suggests that CZ was aware of the US customer base and took steps to conceal it. It also alleges manipulation and self-dealing through "house accounts" and a lack of anti-fraud and anti-manipulation measures.
Unraveling Binance's Corporate Structure: The CFTC has designated Binance and its affiliated entities as a common enterprise. Its ultimate beneficial ownership (UBO) and direct control are tied back to Changpeng Zhao. This approach aims to pierce the corporate veil and link all entities together. It could potentially impact Binance Labs, Trust-Wallet, and Binance employees with US exposure.
An In-Depth Analysis of the Allegations:
Binance's US Customer Base: The CFTC alleges that Binance, despite access controls, knowingly facilitated US exposure to leveraged products, disregarding federal laws. Internal reporting showed that a significant portion of Binance's revenue was derived from US customers. It also reveals a deliberate attempt to profit from this market segment.
Violations of CEA, CFC, and USC: The lawsuit lists seven violations of the Commodity Exchange Act (CEA), Commodity Futures Commission (CFC), and the United States Code (USC). These violations involve both Binance and its top executives and all the entities held by CZ.
Targeting Binance's US Trading Arms: The CFTC lawsuit specifically targets the firm's US trading arms, Merit Peak and Binance US. This move suggests that the CFTC is keen on dismantling the platform's operations within the United States. And wants to hold the company accountable for its alleged violations.
Evidence of Manipulation and Self-Dealing: The lawsuit also alleges that the company engaged in manipulation and self-dealing. This was achieved through more than 300 "house accounts" owned by Changpeng Zhao, Merit Peak, and Sigma Chain. The CFTC claims that Binance took no reasonable anti-fraud or anti-manipulation steps, further highlighting the exchange's disregard for regulatory compliance.
Tying in Trust-Wallet and Binance Labs: The CFTC lawsuit specifically implicates Trust-Wallet and Binance Labs due to their US exposure. This inclusion could lead to further scrutiny and potential consequences for these subsidiaries and their operations.
The Potential Impact on the Crypto Industry:
Ripple Effects on Binance and Affiliates: If the CFTC lawsuit succeeds, it could result in the complete shutdown of Binance US, the termination of market makers with US UBOs from Binance, and the severing of Binance's international payment rails in the US or partner nations. It would also jeopardize Binance Labs and put Binance in violation of offering any trading services, even outside the US.
Consequences for Binance Executives and Employees: The lawsuit could have dire consequences for Changpeng Zhao, Samuel Lim, and other Binance employees. They might face bans from working in regulated businesses. And would be unable to hold any US commodity or access US securities in the future. Additionally, no bank dealing in USD that has US relations would be willing to touch their money.
Financial Fallout: Binance could be liable for billions of dollars in fines if found guilty. The CFTC is seeking to disgorge trading profits, revenues, salaries, commissions, loans, or fees derived from US persons. Additionally, Binance would be required to compensate every customer impacted by these violations and pay civil penalties assessed by the court.
Legal Strategy and Potential Outcomes: Binance's only semi-safe path would likely be a settlement with the CFTC. This would still demand billions in compensation and civil penalties. However, it may allow Changpeng Zhao and others to avoid admitting guilt. Even if Binance fought the lawsuit and had no other skeletons in its closet, the legal fees involved would be substantial, given the international nature of the case.
A Warning Shot to the Crypto Industry: The CFTC lawsuit against Binance warns the crypto industry about the importance of regulatory compliance. Exchanges and other industry players will likely reassess their practices to avoid similar legal battles, resulting in a more compliant and regulated industry in the long run.
Is it Time to Withdraw Cryptos?
The CFTC vs. Binance lawsuit is a critical case for the crypto industry, with potentially far-reaching consequences. If successful, it could mark the beginning of the end for the world's largest crypto exchange by trading volume.
It could serve as a warning to other exchanges and businesses operating in the crypto space.
This lawsuit also raises concerns about the future of the crypto exchange and its potential impact on users. While it is too early to predict an outcome, it may be prudent for users to consider withdrawing their cryptos from the platform as a precautionary measure. This would help safeguard assets in case of any adverse developments that could affect the exchange's operations or solvency.
Still, users should carefully weigh such a decision's potential risks and benefits. It is important to consider individual circumstances before taking any action.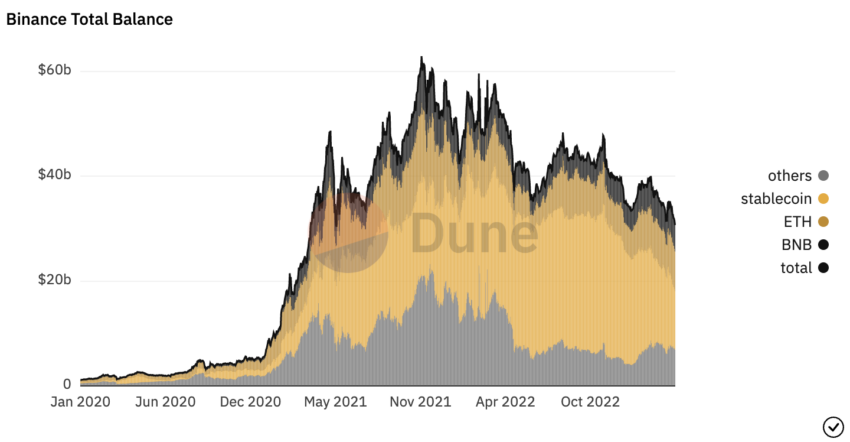 The outcome of this case could shape the future of the cryptocurrency industry and define the relationship between regulators and the world of digital assets.
Disclaimer
In adherence to the Trust Project guidelines, BeInCrypto is committed to unbiased, transparent reporting. This news article aims to provide accurate, timely information. However, readers are advised to verify facts independently and consult with a professional before making any decisions based on this content.
This article was initially compiled by an advanced AI, engineered to extract, analyze, and organize information from a broad array of sources. It operates devoid of personal beliefs, emotions, or biases, providing data-centric content. To ensure its relevance, accuracy, and adherence to BeInCrypto's editorial standards, a human editor meticulously reviewed, edited, and approved the article for publication.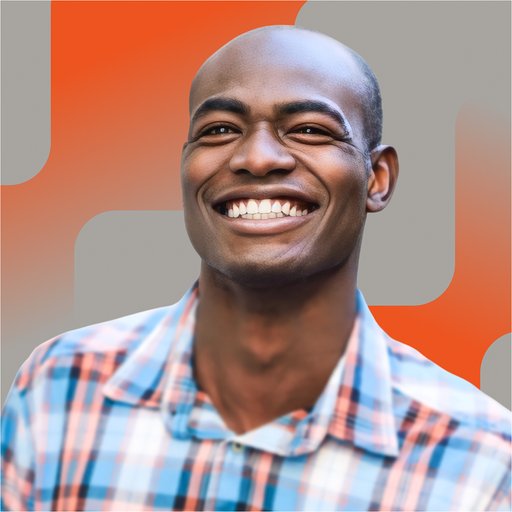 Ali discovered the concept of Bitcoin in 2012 after reading the whitepaper. The idea of a decentralized, unrestricted, and censorship-resistant currency sparked his interest and...
Ali discovered the concept of Bitcoin in 2012 after reading the whitepaper. The idea of a decentralized, unrestricted, and censorship-resistant currency sparked his interest and...
READ FULL BIO
Sponsored Sponsored