Ever since its emergence, DeFi has been recognized as the key that can break the reign of centralization in the financial world. In response to this unavoidable outcome, more and more Financial Institutes are switching to decentralization by integrating DeFi into their operating model. The appearance of DeFi acts as a sword that stabs into the hearts of these traditional centralized institutes such as central banks, retails, investment companies, brokerage firms, loans associations, etc. Of course, the wielders of this Sword of Damocles are none other than Blockchain practitioners. It is safe to say DeFi became possible with the technology of Blockchain, and vice versa, the power of Blockchain got enhanced by DeFi.
Seeing the benefits of decentralized financial platform, CasinoLand aims to bring innovation to Online Gambling which has been viewed as nontransparent or manipulative. At CasinoLand, players won't have to worry if the games are rigged or the results have been tampered with. Due to the transparency of smart contract, all activities are recorded on blockchain and visible to everyone. Furthermore, CasinoLand prouds to be the first gambling site that doesn't store players assets on its site. All assets are being managed by players with a private key, which is hidden from the rest.
According to Lisbon – Marketing Manager of CasinoLand: "With the booming desire for a complete transparent online beting & casino games, DeFi, or the decentralized platform will be the ultimate solution that elevates the gambling market to a new level. And CasinoLand will be the first to tackle down the old, outdated gambling methods."

DAOCasinoLand (Lending – Borrowing)
A DAO, or a Decentralized Autonomous Organization, is an organization that operates with imposed digital rules and is directly controlled by shareholders without hierarchical management. DAOs involve a set of people co-operating according to a self-enforcing open-source protocol, according to Defiprime.
CasinoLand will be the first gambling site to integrate a DAO model into the ecosystem. Common users are able to ultilize one of the DeFi feature to make passive income by depositing their cAssets to earn extra CLN with a Savings Rate set by the DaoCasinoLand protocol. Additionally,
there are rewards to borrowers and lenders in each assets with new CLN being distributed at every block of Ethereum. Approximately 68,492.5 CLN per day are released to users.
To participate in gambling, players need to convert cAssets to CasinoUSD with 1:1 ratio to USD. These assets won't be locked and are available for withdrawal anytime. When players use the DaoCasinoLand platform, they are not only able to make profits by winning the bet, but also receive extra CLN. At CasinoLand we understand the concerns of our investors, thus to maintain the value of CLN token, we are introducing two major features into the Ecosystem: Staking and Banker.
Staking CLN token
Casino is not just for players, we also integrate Staking system for investors through DApp. Staking system will be classified by Node types and staking time with Master Nodes share an additional 20% profit from the Casinoland platform every month.
Become the Banker or Agency
Through the combination of
DeFi
and a decentralized online beting &
gambling
platform, CasinoLand aims to
hand over
the market development
to the
community
.
Every individuals will be provided with necessary tools
to
become a banker
and set their own rules.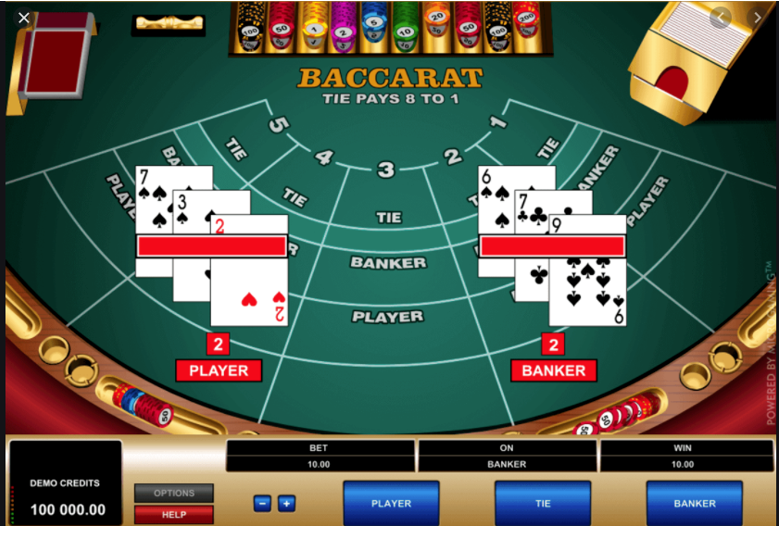 + With Defi, decentralizing a gambling platform becomes easier. CasinoLand is on the way to develop an all-in-one UI to help users become a banker in the with a some basic requirements:
To become a banker,
users
need to reach
a certain
level
status
and deposit a certain amount of CLN tokens
.
After setting up the casino,
users
can invite
their
friends to play. Once
it is
closed, the
deposited
CLN tokens
and profits
are refunded to the Banker. As setup fee,
10% of the profits
will be paid toward
the platform.
+ In addition to "Banker", CasinoLand has "Agency" which helps
active
players
to generate additional income.
Just like "Banker", t
o become an agency,
users
need to
reach
a
certain
level
status
and deposit a certain amount of CLN tokens.
Agency
recruit
s
players to join the platform and enjoy the
commission
based on the volume
. The more
they
recruit, the more
commission
they
get.
Follow CasinoLand on Twitter for more updates and promotion:
https://twitter.com/casinoland_net?fbclid=IwAR2-BkeioZQ6xjwTGpn9FvpS7DK015YZaLiR0UVD4O85NJm9SQ7kJmt5TTQ
Disclaimer
All the information contained on our website is published in good faith and for general information purposes only. Any action the reader takes upon the information found on our website is strictly at their own risk.