Crypto investors are reevaluating their portfolios in search of more lucrative opportunities following the 2022 bear market. One strategy that has emerged is investing in presales, which offer excellent growth potential in the long run.
Sparklo, a presale crypto set to launch soon, has caught the attention of many investors due to its promising prospects. 
With its unique features and potential for stability and growth, Sparklo might just be a good investment option for 2023.
Cardano (ADA) Attempt a Rebound
After experiencing a dip in the recent past, Cardano (ADA) seems to be attempting a rebound. The crypto is well-known for being the first cryptocurrency to undergo peer-review, making it stand out from its counterparts. Additionally, Cardano (ADA) is designed to enable users to make and receive payments swiftly and with minimal costs.
Recently, Binance's Dual Investments division added new products focused on XRP (XRP) and Cardano (ADA). The impact of this development was almost immediate, with Cardano (ADA) price surging in the past week and currently sitting at $0.4444. While it's too early to predict the longevity of this surge, experts are optimistic about good short-term growth prospects for the coin. Only time will tell whether Cardano (ADA) can maintain this positive momentum and regain its lost value.
XRP's Pursuit of Investor Retention
Navigating the ever-changing crypto landscape requires a keen eye for promising investment opportunities, and XRP (XRP) hopes to be one of them. Possessing the capacity to facilitate exchanges between fiat and digital currencies while fully supporting the Ripple Network's endeavors, this cryptocurrency presents a plethora of advantages. Yet, the anticipation of the legal battle's resolution between Ripple and the SEC has investors on tenterhooks, as the outcome looms on the horizon.
Should the ruling sway in Ripple's favor, a notable uptick in the value of XRP could ensue, effectively captivating the investment community. Contrasting perspectives abound; some market observers posit that any potential increase in the cryptocurrency's value may not be particularly remarkable.
Sparklo (SPRK) Presale Set To Bring Investors Huge Profit?
Sparklo is an innovative alternative investment platform that offers users the ability to invest, and trade fractionalized NFTs backed by real-world silver, gold, and platinum. The platform will also collaborate with jewelry stores, assisting them in bringing their products to market while providing investors with first access to new products and discounts.
Investors can invest in NFTs representing actual luxury investments in platinum, gold, and silver bars. With a price of only $0.013, this could be an opportunity to invest in a future blue-chip cryptocurrency at an extremely low price point.
As a cryptocurrency protocol, Sparklo aims to be the first investment platform that allows its members to invest in gold, silver, and platinum bars. Moreover, it has already passed its audit with Interfi Network, making it a safe investment choice for investors.
With all of these exciting features, it's no wonder that Sparklo's presale might be a success.
Find out more about the presale:
Buy Presale | Website | Twitter | Telegram
Disclaimer
This article is sponsored content and does not represent the views or opinions of BeInCrypto. While we adhere to the Trust Project guidelines for unbiased and transparent reporting, this content is created by a third party and is intended for promotional purposes. Readers are advised to verify information independently and consult with a professional before making decisions based on this sponsored content.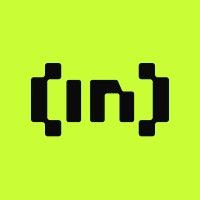 BeInCrypto Team comprises a diverse group of experienced journalists, analysts, and crypto enthusiasts dedicated to delivering the latest news, insights, and analyses in the...
BeInCrypto Team comprises a diverse group of experienced journalists, analysts, and crypto enthusiasts dedicated to delivering the latest news, insights, and analyses in the...
READ FULL BIO
Sponsored Sponsored