Binance Smart Chain (BSC) has been enjoying a surge in activity and volumes recently, but the increased demand may be taking its toll on the network in terms of performance.
The Ethereum (ETH) rivaling BSC and associated decentralized exchanges have been one of the biggest growth engines in the decentralized finance (DeFi) industry this year.
As gas prices head north again, those new to DeFi or those with smaller amounts to invest have been flocking to the Binance-powered blockchain.
In a tweet on April 20, the Binance Chain Community posted a surge in daily transactions which has now hit a record six million. The jump had increased by 20% from the previous day, it added.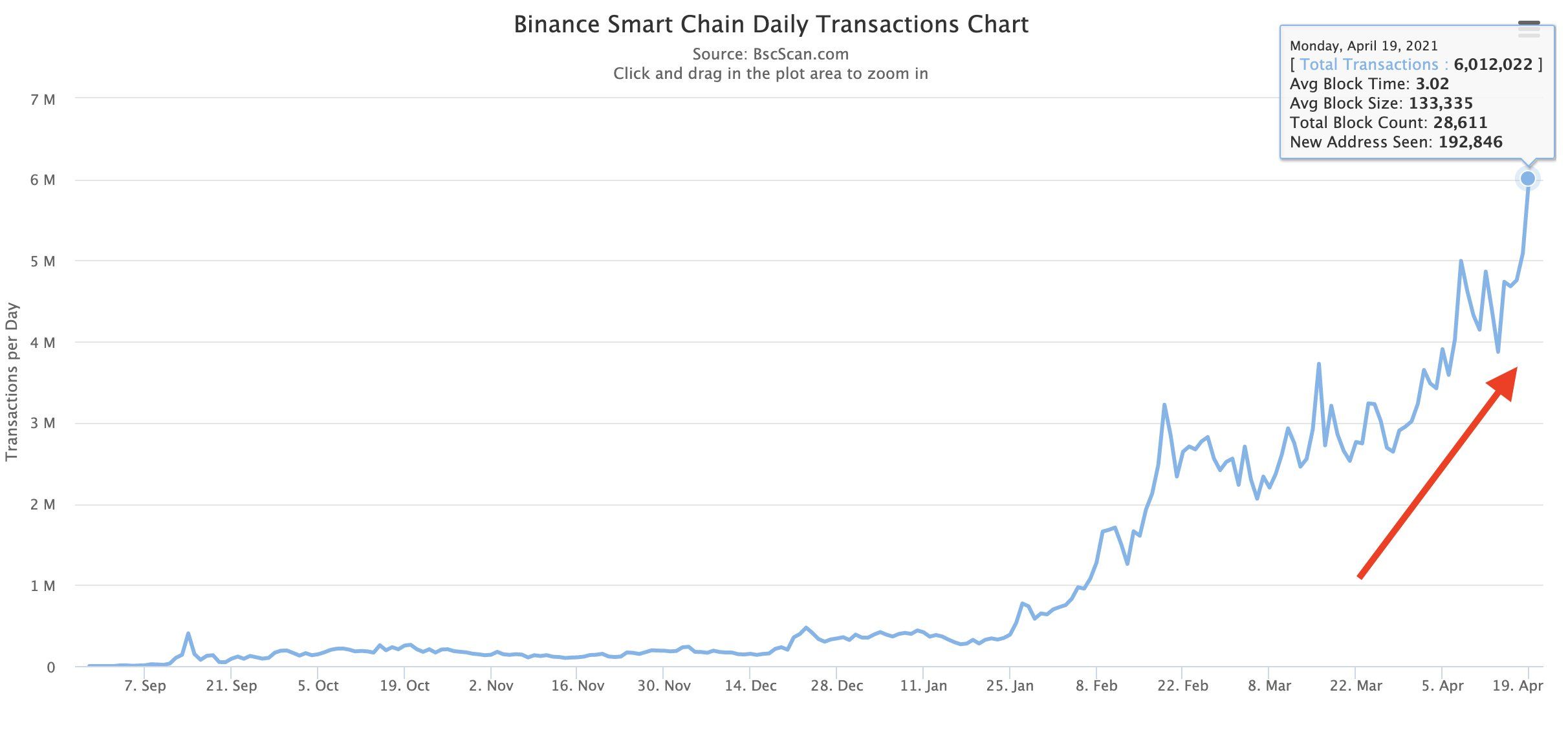 According to Bscan, at the time of writing, the daily transactions figure had now topped eight million, doubling over the past seven days.
BSC growing pains
The company's CEO Changpeng Zhao has wasted no time deriding Ethereum to plug their faster and cheaper alternative. But according to Binance's largest project, PancakeSwap, the network is suffering due to demand and is currently "overloaded."
The post came in response to a growing number of users complaining about failed transactions and error messages when using the DEX.
While nowhere near the heights that the Ethereum network makes, the average gas limit on BSC has surged 87% over the past two weeks, with a huge spike yesterday, according to Bscan charts.
The amount of gas used on BSC per day also pumped almost 50% yesterday according to the charts.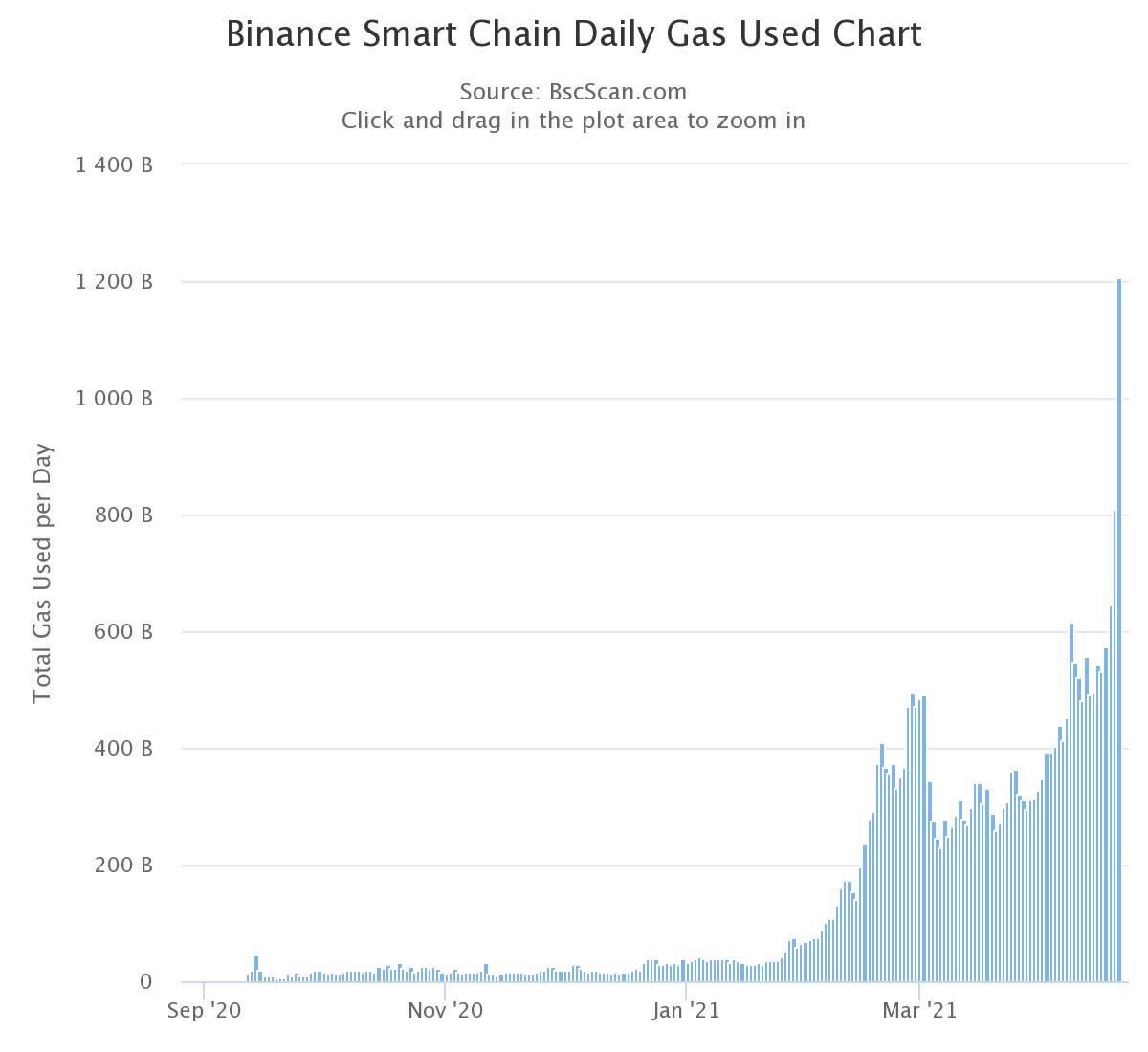 PancakeSwap is responsible for the majority of this network load as it has seen a surge in usage over the past month or so.
According to a report by derivatives exchange Deribit, PancakeSwap's average 24-hour volume surpassed Uniswap by over $1 billion and SushiSwap by $2 billion for the week ending April 16.
It added that the seven-day moving average of 24-hour trading volumes also put PancakeSwap ahead of its two rivals.
At the time of writing, DappRadar is reporting a record TVL for the DEX, topping $10 billion for the first time. This is reportedly higher than Uniswap's $9 billion and SushiSwap's $4.2 billion figures.
CAKE and BNB tokens surge
Native tokens for the DEX and crypto exchange are also performing well, with CAKE cranking to an ATH of $28.40 during today's Asian trading session.
Binance's BNB token is recovering from a recent dip to surge almost 20% on the day hitting $582, according to CoinGecko.
Disclaimer
BeInCrypto has reached out to company or individual involved in the story to get an official statement about the recent developments, but it has yet to hear back.