Due to the recent increase of the implementation of blockchain technology in different industries, many of them have seen positive improvements in different aspects in their businesses' process. Blockchain has resulted in even a more disruptive technology than the Internet. Despite this, it is still not so easy to find real-world examples of the implementation of blockchain technology. Because of this it is harder for businesses to envision how blockchain could help them outperform and improve different processes and systems. This is the main reason why it is so important to communicate the real and tangible advantages that blockchain provide, such as speed,
security
, automatization, transparency, immutability, and lower costs. Lately, there has been an increased hype about blockchain. This has been mainly because different enterprises from different industries have shared with the world the positive results that blockchain technology have had within their systems. They have been investing and showing how blockchain can have a very efficient and practical use in different sectors. Some of the industries that have been benefited from the implementation of blockchain technology are the supply chain, finance, travel industries, among many others. The following are real live examples of industries implementing blockchain technology. Using blockchain in the supply chain has the potential to improve supply chain transparency and traceability as well as to reduce administrative costs. Besides this, some of the primary potential benefits that blockchain could provide to the supply chain industry are:
Increase traceability of supply chain material to ensure corporate standards are met.
Improve visibility and compliance over outsourced contract manufacturing.
Reduce paperwork and administrative costs.
Improve credibility and public trust of data shared.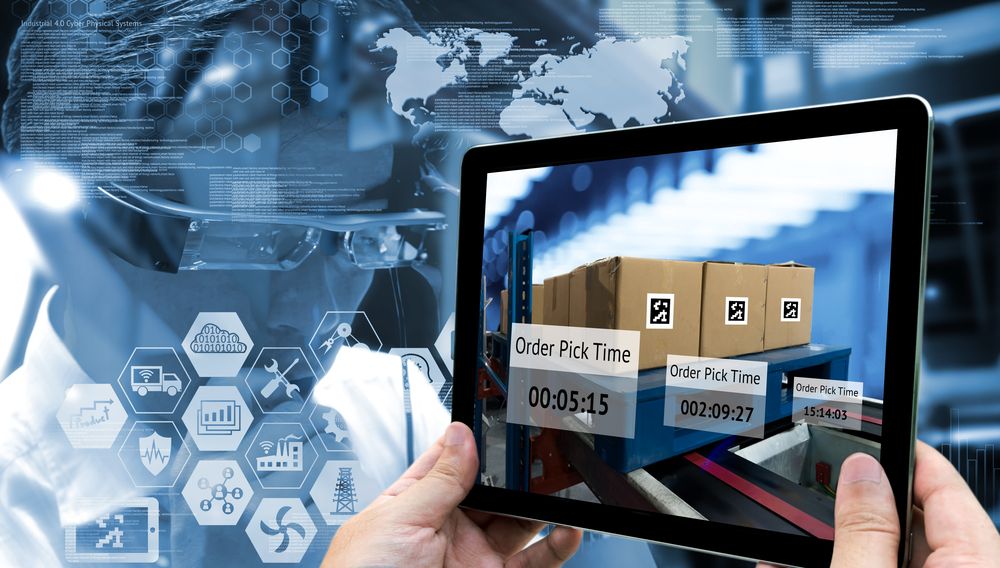 A great example of blockchain application in supply chain management is from UPS.
UPS
is implementing a patented blockchain platform that will plan package routes and track them globally and automatically, through multiple carriers. Regarding blockchain implementation in the finance sector, there is a blockchain based solution named
Traxalt
that is improving the process of transacting. The Traxalt platform and network allows to perform cross-border global payments instantly and with lower costs. It is a system that provides many other advantages such as speed, security, transparency and immutability. Utilizing blockchain technology to perform cross-border payments is much more effective and saves many more resources in comparison to the traditional banking system. Blockchain's main characteristic of performing peer-to-peer transactions is great for the travel industry. As many travelers prefer this kind of transacting than using middleman. For example, consumers prefer to use platforms like Airbnb and go straight for accommodation than using middleman to do it. A good example within the travel industry that is using blockchain is GOeureka.
Goeureka
is using blockchain to increase transparency and cut costs, by giving users access to 400,000 hotel rooms with no middleman commission costs. It basically cuts out intermediaries by letting the hotel deal directly with the customer with absolute transparency and consistency. Another example for the travel sector is how blockchain is being used to reduce the wait in line at passport control and customs. Accenture has collaborated with the
World Economic Forum
to develop the
Known Traveler Digital Identity System
. This is a blockchain-based system that collects and stores identifying information from frequent travelers, which improves the flow of data between travelers and customs officials, while reducing lines at the airport. Even though it might take some more years for blockchain to be fully implemented within many enterprises and different industries, it is already showing and proving how it can improve several systems and processes that are currently inefficient and costly. These are just some examples of how blockchain can be used to automate business processes, provide better value for customers, improve data security, and more.
Disclaimer
All the information contained on our website is published in good faith and for general information purposes only. Any action the reader takes upon the information found on our website is strictly at their own risk.