Fashion designers are using blockchain for more than just authenticating items. For some, it's become an entirely new paradigm in the industry with its own unique trends.
Blockchain and fashion: those are not two words you expect to see in the same sentence. Yet, they're coming together in many corners of the fashion world.
When it comes to high-end fashion, one of the biggest issues is fakes. Expensive items commonly have knock-offs and, sometimes, an unsuspecting customer might buy them without knowing. Authenticating items is, of course, the first immediate use-case of blockchain technology when it comes to fashion. However, you may be surprised that blockchain is outright inspiring fashion.
Take, for example, Satoshi Studio's satoshi_one — a brand of shoes which is recorded on the Ethereum public ledger. Intended to be minimalistic, it aims to cut out the middle-men entirely with Satoshi-inspired iconography on the shoe itself.
However, it gets even stranger. Last month, the world's first 'blockchain clothing' sold for $9,500. The garments are entirely digital and only visible online. By harnessing 2D garment pattern-cutting software and 3D design software, film rendering tools make it possible to create hyper-real clothing that looks and moves like actual clothing. Stored on Ethereum, it's an odd idea which has received significant backlash. After all, is digital clothing even really clothing?
Some would argue that blockchain-inspired clothing is merely a fad. However, detractors say that 'Gen Z'ers' already have digital personas online and spend much of their time on social media. Why, then, would people not want to dress and present themselves in a customizable way to their digital communities?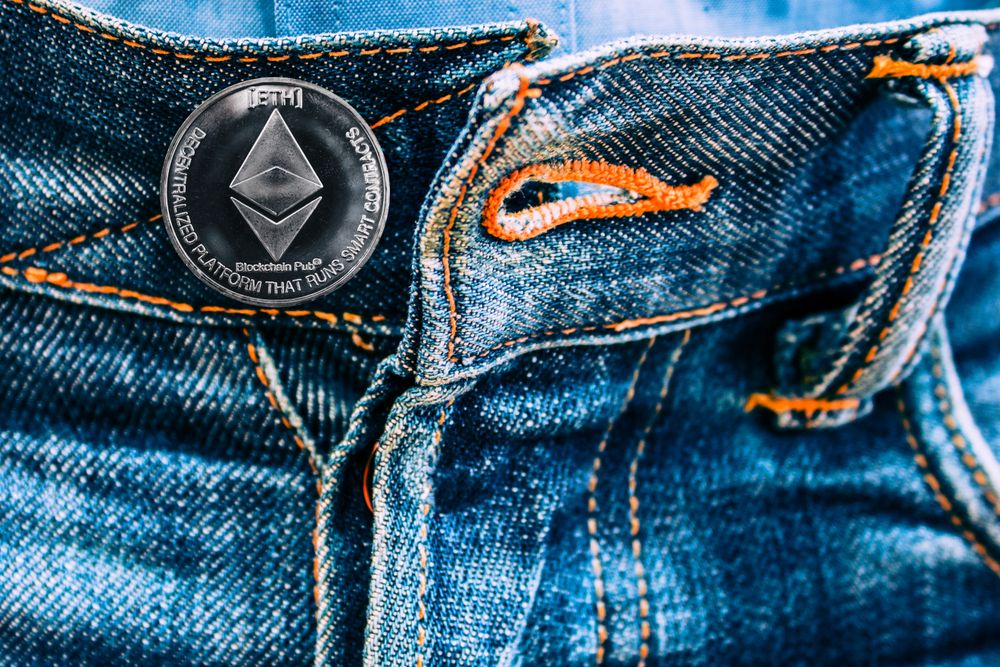 Overall, be it blockchain-inspired clothing like satoshi_one or 'digital clothing', there's a reason to think this fad is here to stay. As cryptocurrencies become more popular, we can inevitably expect it to morph into fashion items. Just like the internet boom of the 1990s had a significant impact on fashion, so will blockchain.
Do you believe 'blockchain fashion' is just some fad? Let us know your thoughts below. 
Disclaimer
All the information contained on our website is published in good faith and for general information purposes only. Any action the reader takes upon the information found on our website is strictly at their own risk.