Blockchain-based digital IDs have seen significant growth over time. Different bodies, from the EU to Pacific Islands, have showcased support. The blockchain identity market can grow a further $3.58 billion by 2025 at a compounded annual growth rate of 71%.
Every day, individuals carry wallets full of cards. But only a few a widely accepted. Society has established global norms for how we present and verify these physical card credentials. But there needs to be a tangible equivalent for digital certificates/credentials.
Traditional IDs concerns
There are a couple of reasons for this. First, there needs to be a standard mechanism for issuing digital cards. To give universally acceptable digital cards or credentials, one needs digital identifiers that individuals can own, independent of any entity, organization, or institution.
Email addresses and phone numbers are used as identifiers to access websites and apps. Still, access to these identifiers and personal information is at the mercy of service providers, who can revoke them at anytime.
Secondly, there are only sometimes accepted standards for expressing, exchanging, and verifying digital credentials across organizational boundaries. This is all about to change. A new form of digital identity based on emerging standards, such as verifiable credentials and decentralized identifiers, can enable such digital credentials to work everywhere. Be more trustworthy, and respect privacy.
Blockchain IDs Play Here
Leveraging the power of blockchain and biometrics can modernize identity management for organizations and individuals. Mainly by establishing tracking and managing digital identities in a more efficient, user-friendly, secure, and less open-to-fraud manner.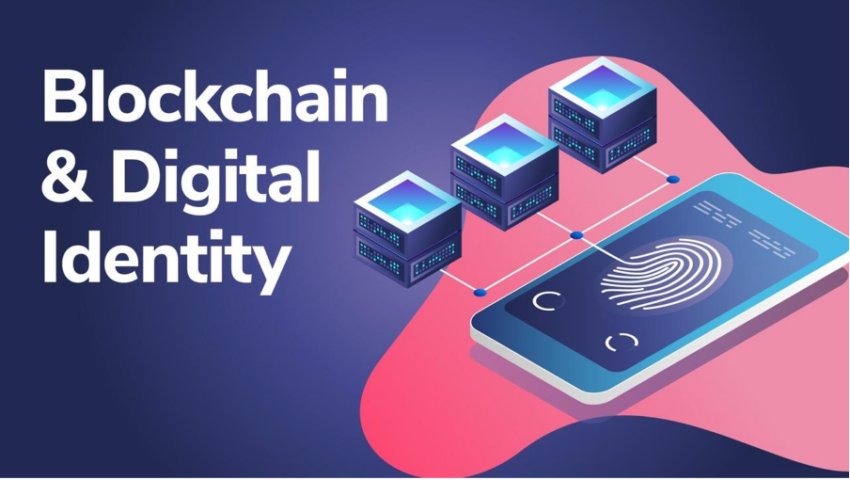 Biometrics are securely captured through an individual's fingerprints, voice, face, or iris scan, which can then be processed to create a unique identifier using multiple security protocols. The identifier can then be recorded on the blockchain, which acts as an index with links to all applicable data.
This makes it easy to locate, access, and share information without the individual's data being stored on the blockchain. The system allows individuals to generate their public and private keys. Which they can use to sign the data they send to others. That way, third parties can be sure the information is coming from the right individual and not a fraudulent imposter.
What's the Benefit?
The primary benefit of this identity system is that individuals are always in control of their data. An individual determines which information is shared, who sees it, and for how long. Instead of multiple paper documents, this digital identity can use a single, easy-to-use mobile application.
The system makes life easier for organizations too. It's interoperable with other databases, so existing identity data stays put. It also makes background checks easier. Trust can be placed in attestations without repeating the process.
Looking to the end of how decentralized system items might evolve, this digital identity component would unlock pretty much everything. The key focus is to implement it in a privacy-preserving manner rather than allowing governments more control.
What the world needs
Joseph Weinberg, the co-founder of the Shyft Network, aired his thoughts on the regarding matter.
"For the last ten years, identity systems haven't worked, and the reason is that we need something that's ten times better than what we have. Regulation is a forcing function of usage and adoption. This adoption hasn't been organic for a variety of reasons.
"Firstly, it's the implementation. Governments aren't technology companies. They're not the fastest in the world at implementing most things. That's just the function of how a government works. The fastest way for people to adopt and adapt to any new technology at a national or global level is a forced requirement, which seems harder to implement since there is a suite of privacy problems that governments juggle. Secondly, it's controlled. Once identity and digital technologies are embedded in a society, they never leave."
Today's world is mainly democratic, but it changes quickly. Hence, the question of control of information and subsequent moral questions come into play. Building privacy and anonymity in digital identity systems would be vital to solving some of these problems.
Over the last 20 years, most great technologies, such as Payment Systems, video streaming, and digital currencies, have come from the internet. They haven't come from governments. It is intuitive to think that digital identities will also come from that.
Traction Across the Globe
A June 2021 report published by ReportLinker mentioned the potential rise. Herein, the blockchain identity market will grow a further $3.58 billion by 2025 at a compounded annual growth rate of 71%.

Key factors include the rising demand for digitalization and privacy concerns. As a result, various solutions breached the market serving this need in the form of non-fungible tokens (NFT). As well as distributed ledger technology (DLT), and bare-bones blockchain technology.
Geographically speaking, different areas have shown an interest here.
South Korea aimed to introduce blockchain-based digital IDs for its citizens with a smartphone by 2024, according to Bloomberg. Digital IDs will be installed on smartphones, and work as efficiently as physical resident registration cards.
Other countries and global organizations are interested in building a digital ID program to keep data secure. An example is the GLASS program in the EU.
First Government ID Deployed as NFTs
Moving on to more of an execution approach. The Pacific island nation of Palau became the first sovereign nation in the world to issue digital residency IDs to global citizens.
The Republic of Palau and blockchain development firm Cryptic Labs collaborated to launch the Root Name System (RNS), a digital residency program.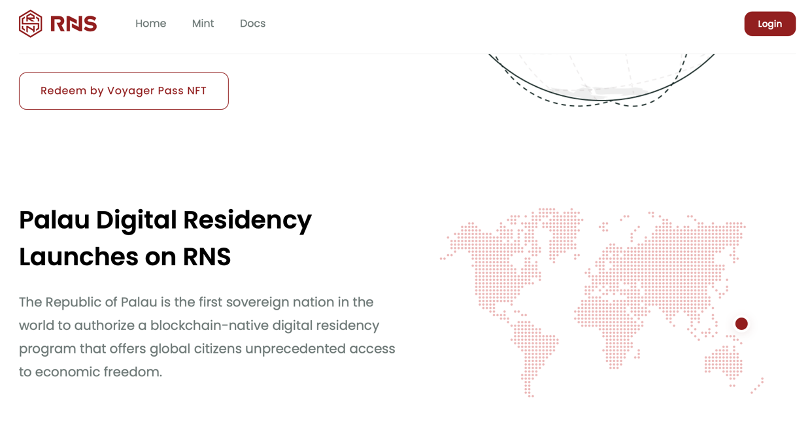 RNS is the official technology provider for the Palau Digital Residency Program. Also, the world's first digital Web3 identity platform developed to support the application and issuance of sovereignty-backed IDs.
Bril Wang, the CEO of Cryptic Labs, the integration would provide more transparency.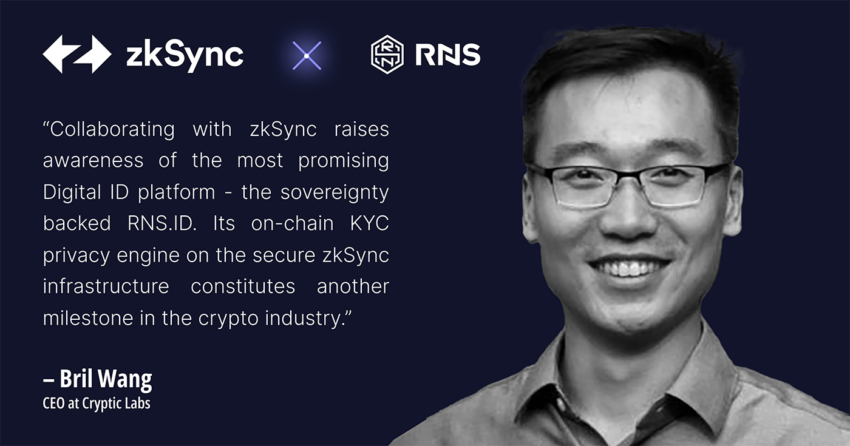 This program will offer any global citizen a legal, government-issued ID from the comfort of their home. With both a physical ID card and a digital ID for connected services.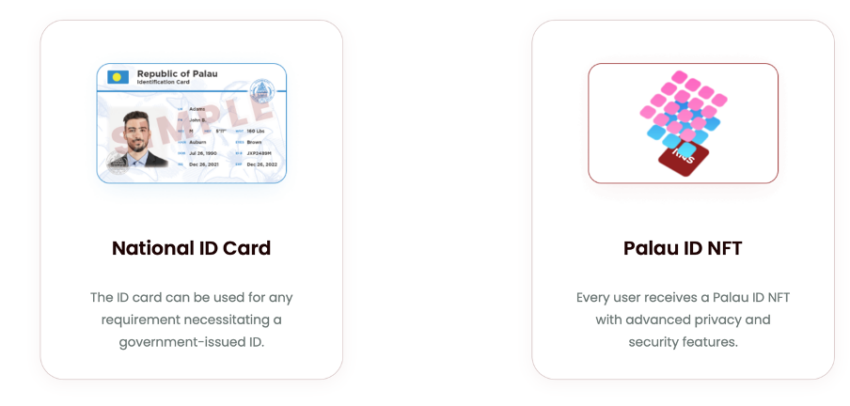 Over 80% of crypto exchanges worldwide support RNS.ID. These include Binance, Coinbase, Bitmart, Kucoin, Gate.io, Bybit, Huobi, etc. Other reported use cases are boarding an airplane (within jurisdiction borders), hotel check-ins, membership signups, and identity verifications at different institutions like Airbnb.
In addition to this, the digital identity Web3 platform is integrated with RNS.ID makes it the first application of using zero-knowledge proof technology for government identification.
RNS' on-chain KYC solution is designed around a "privacy engine" to encrypt users' data. In addition, cryptocurrency exchange Huobi partnered with the Commonwealth of Dominica to roll out a digital identity and national token service.
Apart from this, Africa, too, saw Blockchain-based IDs roll out to millions of students in collaboration with the blockchain firm and Cardano developer Input Output Hong Kong (IOHK).
Risks and Concerns
Demand is there for digital identities. While digital identity comes with several advantages compared to traditional identity systems, regulation becomes a key area to address when discussing a future with digital identities.
Since 2014, blockchain compliance has been very complicated since there was no regulation.
Disclaimer
Following the Trust Project guidelines, this feature article presents opinions and perspectives from industry experts or individuals. BeInCrypto is dedicated to transparent reporting, but the views expressed in this article do not necessarily reflect those of BeInCrypto or its staff. Readers should verify information independently and consult with a professional before making decisions based on this content.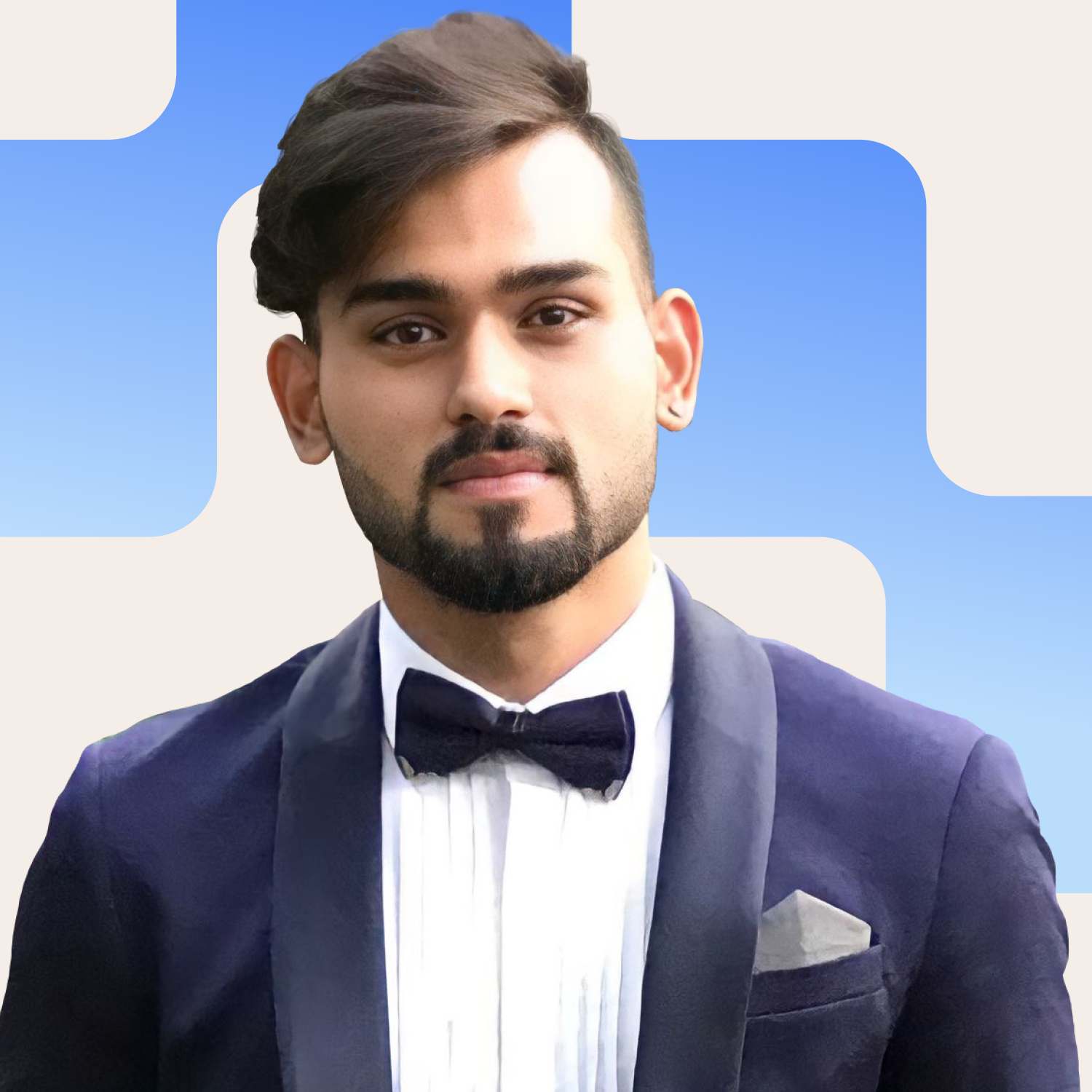 An engineer and an accountant by degree, Shubham ventured into the crypto world to pursue his passion. He believes digital currencies will redefine our economies in the decades to...
An engineer and an accountant by degree, Shubham ventured into the crypto world to pursue his passion. He believes digital currencies will redefine our economies in the decades to...
READ FULL BIO
Sponsored Sponsored