Bityard is a cryptocurrency exchange for trading contracts. The site offers a convenient service for novice traders – even for those who have never worked with cryptocurrency.
The Bityard exchange is distinguished by a simple interface, favorable trading conditions, and a high level of security.
What is a Cryptocurrency Contract?
A contract is a trading tool that allows you to make money on changes in cryptocurrency quotes. For example, a BTC contract reflects the exchange
price of bitcoin
. Perhaps some readers have already come across the term "futures" – in fact, it's the same thing. Compared to conventional trading, contracts have two important advantages: • You can earn not only on the growth but also on the fall of the cryptocurrency; • Leverage allows you to trade with borrowed funds, risking only your own capital. Today, an increasing number of cryptocurrency traders are turning to contract trading. But crypto exchanges offering this tool have long been designed only for professionals. Bityard simplifies contract trading and makes it accessible to newbies who have never entered into a crypto deal.
What Makes Bityard Different from Other Marketplaces?
Bityard's philosophy is Complex contract, Simple trade. When creating the exchange, the developers focused on novice users who have no experience with cryptocurrency. This is the main difference between Bityard and other sites that require long training and practice. The trading interface is simplified as much as possible: only the most necessary instruments are displayed on the main screen. To conclude a deal, it is enough to select a currency pair, indicate the direction (buy or sell), and enter the amount. On other contract exchanges, such as BitMEX, the user will have to figure out for a long time in numerous settings and information blocks.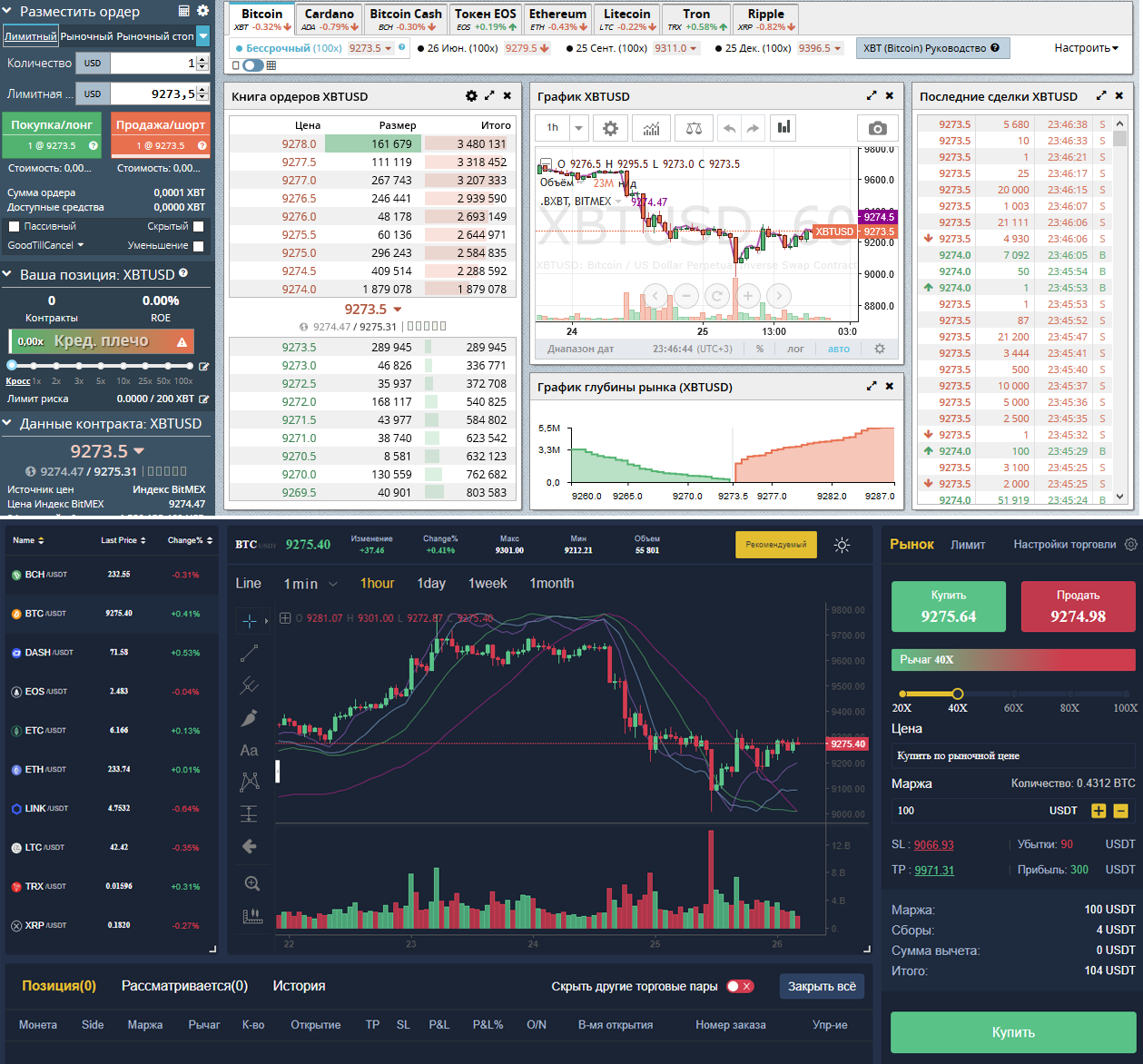 At the same time, Bityard users have access to a complete set of tools for successful trading:
Market and limit orders – you can open a deal instantly or wait for the desired price;
Charts with volumes and indicators – allow you to analyze the market right in the terminal window;
Setting Stop Loss and Take Profit – the position will be automatically closed at the specified profit or loss level;
Leverage from 5x to 100x – will help you to conclude a large deal even with a small amount on the account.
Thus, Bityard is not inferior to other exchanges in terms of a set of features, and in some ways even surpasses its competitors. And most importantly, even a beginner can easily use these tools.
Interesting detail: World Muay Thai champion Buakhau Banchamek became the face of the Bityard brand. It is noteworthy that no other contract exchange attracted famous people for public promotion. This fact hints at the serious intentions of the Bityard brand in further promotion on the market.
In Which Countries is the Bityard Exchange Licensed?
A notable strength of Bityard is its transparent regulation. To protect the interests of users, the exchange received licenses from four regulators: ACRA (Singapore), FinCEN (USA), MTR (Estonia), and AUSTRAC (Australia). No other marketplace other than Bityard can boast such a transparent relationship with regulatory authorities. Bityard is headquartered in Singapore. The country is considered one of the best for doing crypto business as transparent regulations have been introduced here and a solid legislative base has been formed. Thus, the interests of Bityard users are under the reliable protection of the regulator, and the exchange receives all the conditions for development in a favorable environment.
Bityard Trading Fees
The transaction fee is 0.05%. These are the most favorable conditions for trading cryptocurrency contracts today.
Affiliate program – Payments Up to 60% and Additional Bonuses
Bityard offers 5 types of bonuses for partners:
Regular commission payments. Affiliates receive from 40 to 60% of commissions paid by referred users.
Reward for new users.
Daily payout up to 15 USDT;
Bonuses for large trading volumes within 3 months – reward up to 1,500 USDT;
One-time referral bonus up to 1,000 USDT.
How to Register and Start Trading on Bityard
Registration at Bityard takes 30 seconds. To start trading, you just need to enter your E-mail or phone number, and also come up with a password.
Deposits
Immediately after registration, you can fund your account with the minimum amount of any of the following cryptocurrencies:
Bitcoin:
0.002 BTC
Ethereum:
0.05 ETH. Users can only download Ethereum from the Ethereum network.
EOS:
5 EOS
Huobi:
5 H.T. Users can only download Ethereum from the Ethereum network
Ripple:
100 XRP. In addition to the address, users need to use the Tag provided for a successful transfer.
Tether:
15 USDT
TRON:
500 TRX On the page that opens, select the cryptocurrency that you want to transfer to the exchange. Copy the address or scan the QR code to send funds to your account. The term for crediting depends on the specific cryptocurrency, but in most cases, it does not exceed 10 – 20 minutes.
How to Open a Position on Bityard
Let's move on to the most interesting part – buying and selling contracts. True, there will be no long instructions in this section: the exchange interface is intuitive, so even a beginner who has never worked on other sites can get used to it. Clicking on the "Trade" link opens a web terminal, which displays from left to right:
A list of currency pairs for trading;
Schedule and summary of price changes per day;
Menu for creating a new order to buy or sell a contract.
To open a new position, turn to the right column. Here are the main parameters of the application: Direction (buying or selling);
Leverage – shows how many times the share of borrowed funds exceeds the share of the user's own funds;
Margin (that is, the amount of equity in the transaction) – from 5 to 10,000 USDT;
Levels of stop-loss (SL) and take profit (TP) for the automatic closing of the transaction. After specifying
these parameters, it remains to click the "Buy" or "Sell" button at the bottom. Done – the deal took place!
Withdraw
To withdraw funds, use the "Asset" – "Withdraw" menu. You can withdraw up to 100,000 USDT at a time. There is a withdrawal limit of 100,000USDT with a withdrawal fee corresponding to 2USDT. The minimum output is 50USDT.
Conclusion
Bityard is probably the best contract exchange for beginners. Its creators abandoned complex approaches to trading and did not fail. Working with the site turned out to be easy and convenient. The exchange is distinguished by an excellent interface, profitable trading tools, and transparent legal regulation – in a word, all conditions have been created here for comfortable and safe work.
Disclaimer
All the information contained on our website is published in good faith and for general information purposes only. Any action the reader takes upon the information found on our website is strictly at their own risk.