Banks in Lebanon have remained closed for the sixth consecutive day today. The restriction of access to banking facilities serves as yet another reminder of the power financial institutions can wield over a population and the importance of
Bitcoin
as a potential check to that power.
Civil unrest has gripped Lebanon following a new tax proposal by the nation's Prime Minister, Saad Hariri. According to a report in
Aljazeera
, the demonstrations turned violent on Friday, as protesters clashed with riot police in the nation's capital Beirut.
Bitcoin Vs. Taxation
The protests began last Thursday and were sparked by new taxation measures, one of which included charging people to make calls using the social messaging app, WhatsApp. Although the latter proposal was quickly dropped, the civil unrest initially directed at the proposed economic program has morphed into a more general movement demanding an end to government corruption and better general living conditions.
BREAKING: Banks across Lebanon will be closed yet again today while protests against government corruption continue.

That's now 6 days of not being able to access your own money.

Bitcoin isn't a get rich quick scheme, it's a get free quick scheme.

— Rhythm (@Rhythmtrader) October 22, 2019
According to a
report
in
The Washington Post
citing a statement from the Lebanese banking association, the government agreed to a reform package yesterday in an effort to diffuse the unrest. The measures include a 2020 budget without the aforementioned taxation hikes. However, this has not placated the hundreds of thousands of demonstrators now involved in protests across the Middle Eastern nation's major cities. Banks have remained closed in Lebanon since last Thursday. A
Reuters
report
citing a statement from the Lebanese banking association states that financial institutions will remain closed until the unrest subsides. The closure of banks serves as a reminder of the power such institutions hold over people. Access to your own money, particularly during an episode of potentially violent civil unrest, should surely not be at the discretion of the bank that holds it.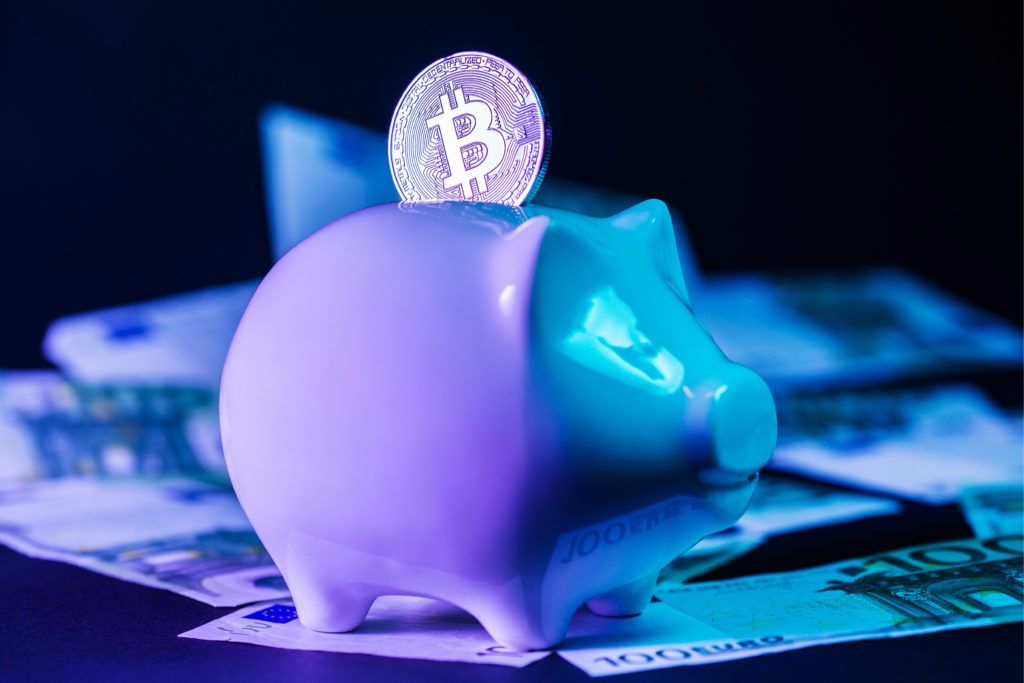 Opting Out of Banking
Previously, banks, despite their shortcomings, provided a
somewhat
convenient way for people to protect their wealth. Monetary sovereignty was the price paid for that protection. Now, Bitcoin represents a way to opt-out of the banking system and, therefore, the control it has over populations. Sudden banking closures are just one exercise of power that Bitcoin can serve as a check against. As many cryptocurrency proponents have argued previously, the ability to "opt-out" of national currency using Bitcoin can also serve as a means by which people can protect their wealth against currencies spiraling into hyperinflation. Many analysts have already been considering this,
as BeInCrypto has previously reported
. In this sense, the very existence of Bitcoin could influence the reform of corrupt banking systems and derailed economies worldwide. Some have argued that a sudden uptake in Bitcoin use driven by such an event could  even lead to a complete rejection of the national currency in question – an event often referred to as "hyperbitcoinization."
What do you think about Bitcoin's potential as a check against the power of the banking industry? Let us know your thoughts below. 
---
Images are courtesy of Twitter, Shutterstock.
Disclaimer
All the information contained on our website is published in good faith and for general information purposes only. Any action the reader takes upon the information found on our website is strictly at their own risk.