The Bitcoin (BTC) price is likely still moving in a bullish impulse that could push it to new highs.
However, Bitcoin could first undergo a slight short-term correction before breaking out.
Bitcoin Extension Targets $26,000
The daily chart suggests that BTC began a bullish impulse (shown in white below) after the March 13 low and is currently in an extended third cycle wave. The wave count for this extended cycle wave is given in blue, with BTC currently in the fifth wave.
It previously seemed that this was a large corrective structure. However, the lack of rejection near the all-time high price and the consolidation that followed makes it more likely that this is a bullish impulse.
The most likely region for the fifth wave (blue) to end is found between $25,500-$26,300. The area is found by using a combination of Fib extensions:
3.61 Fib extension of cycle wave 1 (white)
4.61 Fib extension of wave 1 (blue)
1.61 Fib extension of waves 1-3 (blue)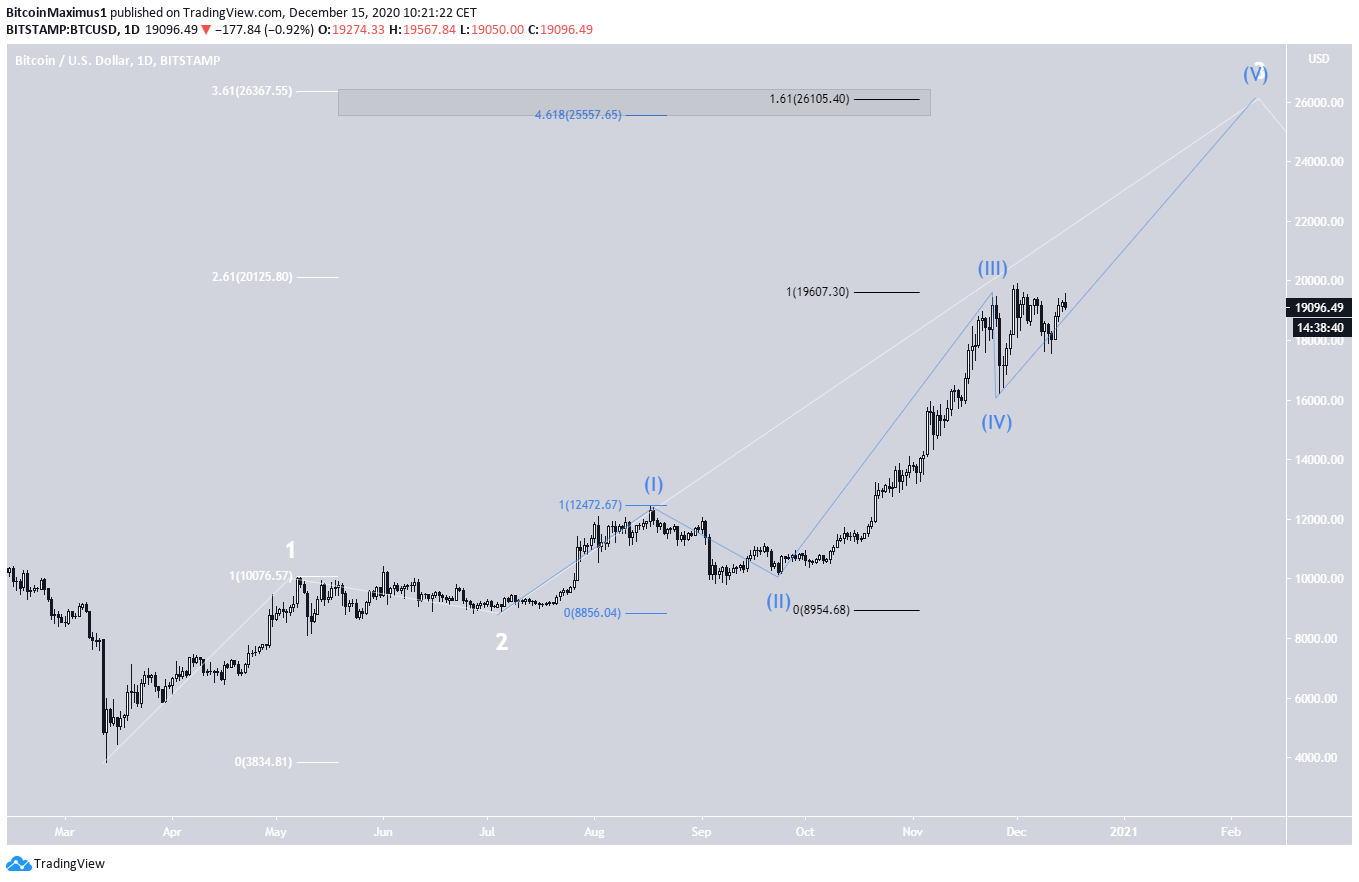 A closer look at wave 3 shows a completed sub-wave count (orange), which increases the possibility that this count is accurate.
Furthermore, sub-wave 5 is exactly 0.618 of sub-waves 1-3, a very common ratio when sub-wave 3 is extended.
Therefore, while wave 3 (blue) has most likely ended, it is not yet certain if BTC is now in wave 4 or it has already completed it.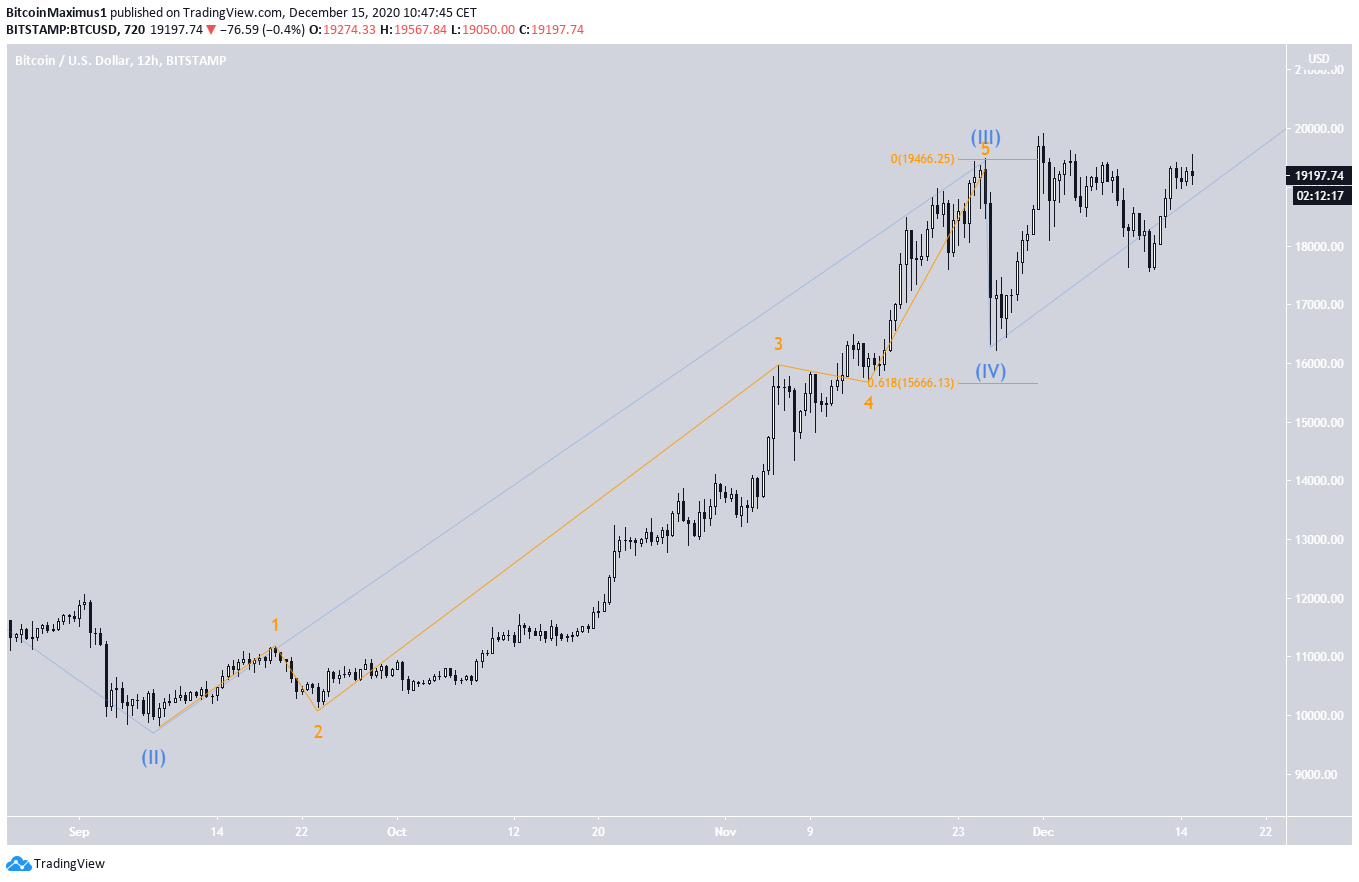 Triangle Pattern or New Impulse?
One possible short-term count suggests that BTC has already begun wave 5 (blue).
The sub-wave count is highlighted in orange and shows that BTC has completed sub-wave 2 and is now increasing in what is likely sub-wave 3. The increase looks impulsive (highlighted in green), supporting this possibility.
However, there is one issue with this count. Wave 3 has been transpiring for more than two months, while wave 4 in this case is roughly one week (highlighted in red), a very unusual ratio between upward move and correction.
In any case, a decrease below the sub-wave 2 low at $17,569 would invalidate this particular wave count.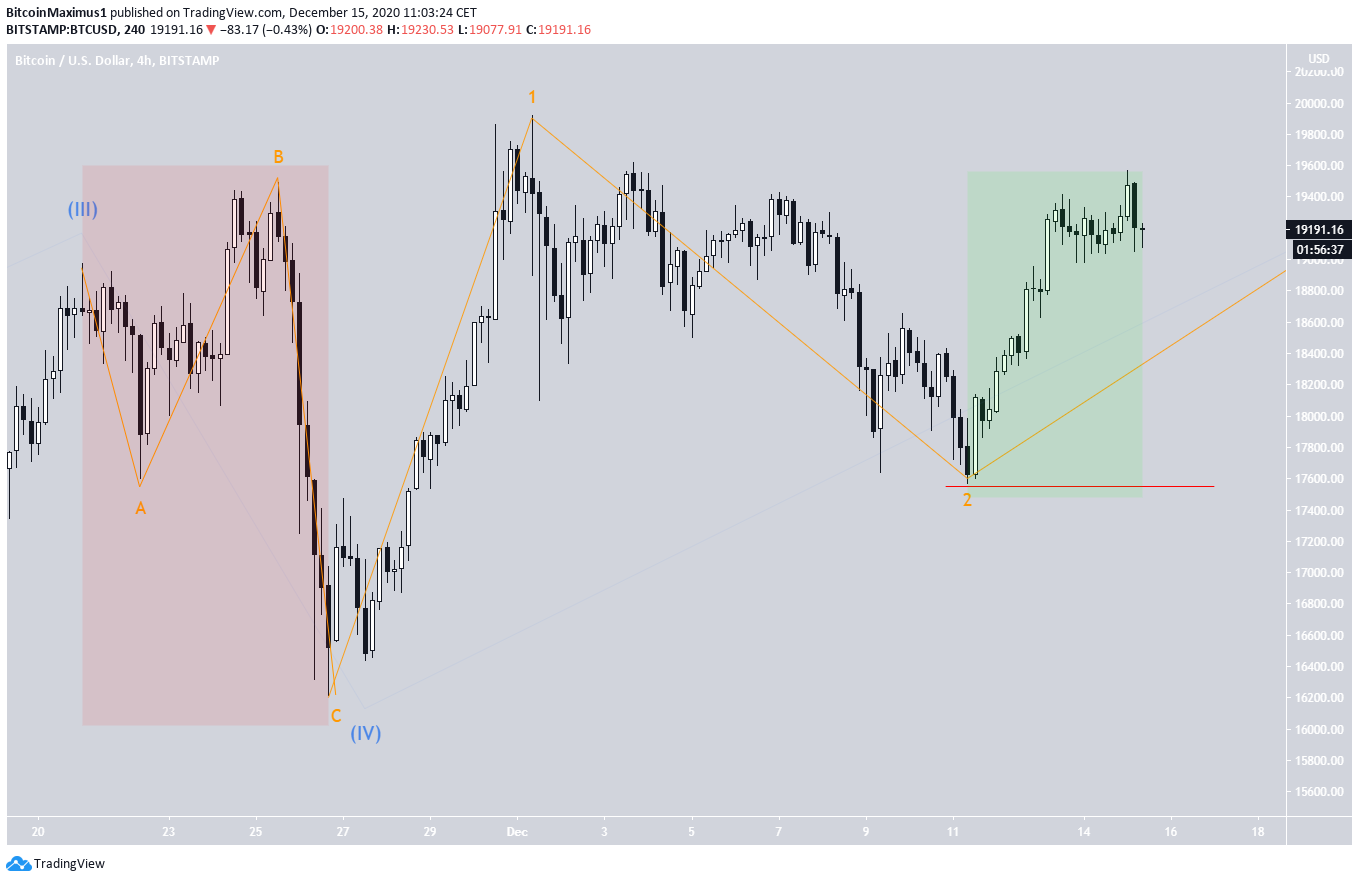 Cryptocurrency trader @Smartcontracter stated that the BTC price is trading inside a symmetrical triangle in a fourth wave and will likely break out.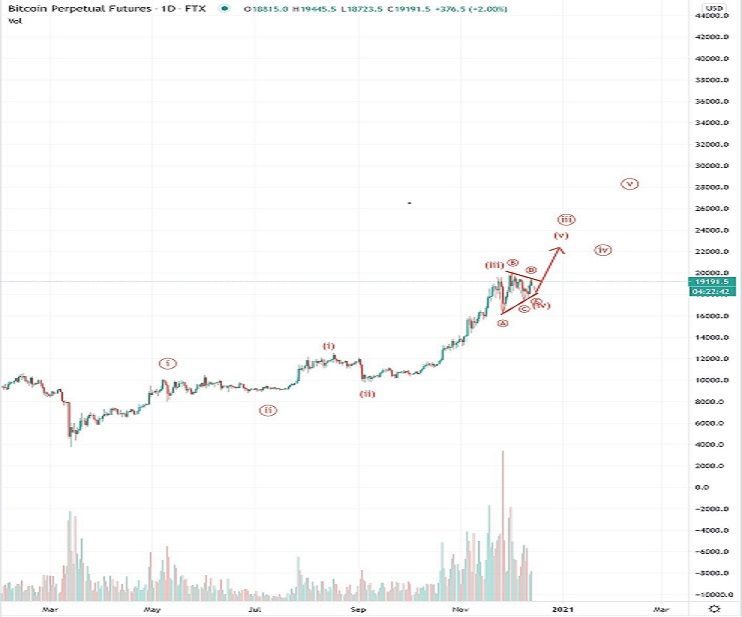 This possibility might fit better with the price movement, due to the underlying ratio previously outlined.
If correct, BTC is still in its fourth wave and trading inside a triangle. It's currently in the final E sub-wave, after which an upward move would be expected.
Similarly, a decrease below $17,569 would invalidate this particular wave count, though the low is now taken from sub-wave C. An increase above the sub-wave B high at $19,927 would likely confirm that BTC is heading higher.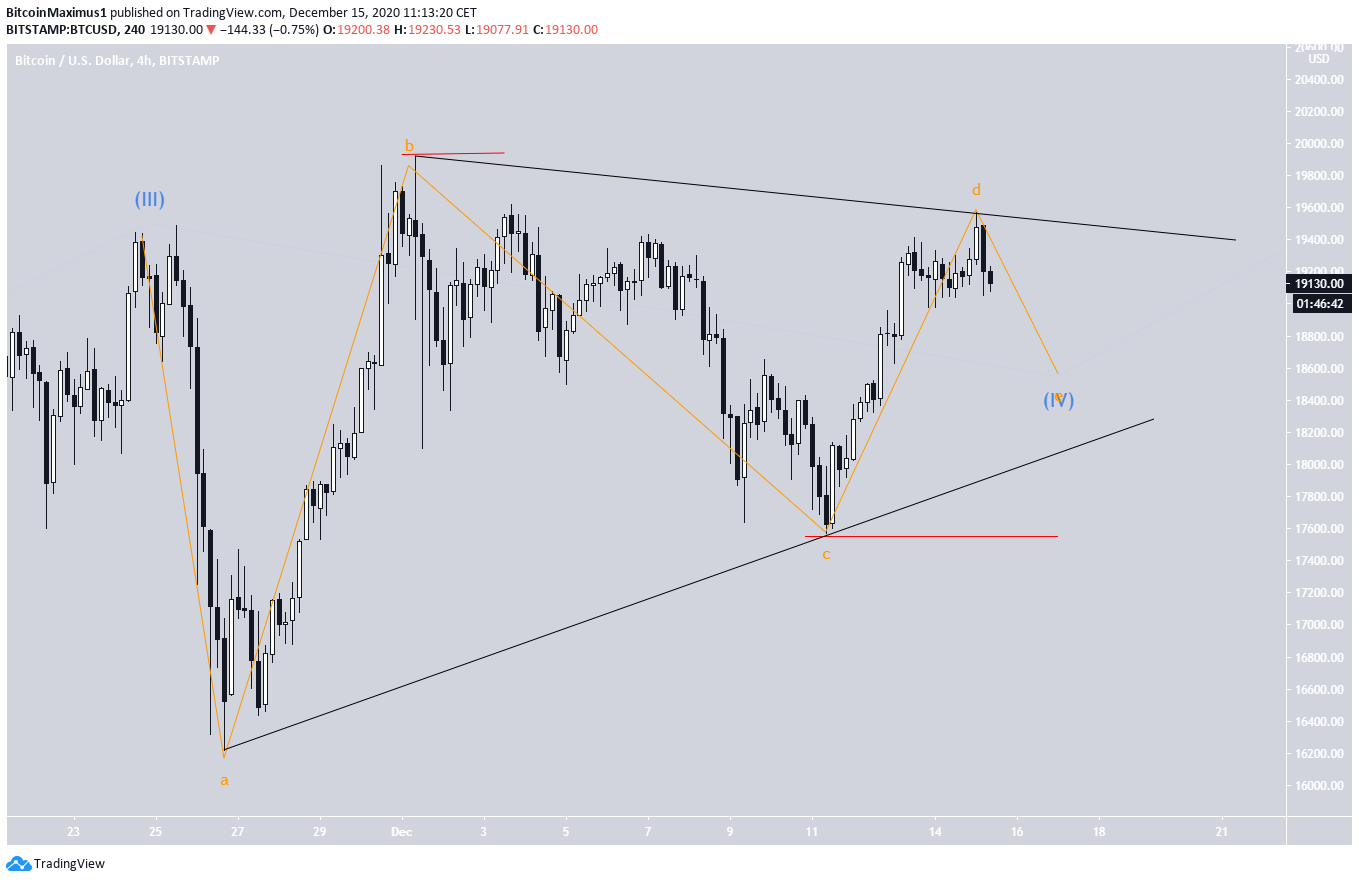 Conclusion
After a possible short-term drop, Bitcoin is expected to resume its upward movement and eventually reach a high between $25,500-$26,300.
A decrease below $17,569 would invalidate this scenario, while an increase above $19,927 would likely confirm it.
For BeInCrypto's latest Bitcoin (BTC) analysis, click here!
Disclaimer: Cryptocurrency trading carries a high level of risk and may not be suitable for all investors. The views expressed in this article do not reflect those of BeInCrypto.
Disclaimer
In line with the Trust Project guidelines, this price analysis article is for informational purposes only and should not be considered financial or investment advice. BeInCrypto is committed to accurate, unbiased reporting, but market conditions are subject to change without notice. Always conduct your own research and consult with a professional before making any financial decisions.