Despite few signs of major price change or market cap recovery, on Dec 20, 2018, Bitcoin exhibited the highest trading-volume day ever.
Most experts are fairly confident this is not the result of excessive Christmas shopping, but some paint an even equally-fantastical picture of what is going on — postulating that this high volume day is indicative of a classic "V" recovery forthe cryptocurrency.
Bitcoin is showing the classic signs of a "V" recovery with record volume and massive price moves. In fact today (12/20/18) was the HIGHEST VOLUME DAY EVER!

Check out the blog post or continue reading below to see the formation of a "V"….. (1/N)https://t.co/6RlJnA0L8z

— Crypto Quantamental (@CryptoQF) December 21, 2018
Pretty much anyone who follows the cryptocurrency market, in any way, whether they are invested or not, wants this prediction to be true.  The alternatives are much less palatable. However, arguments abound against it. Let's take a look at the reasons behind people's lack of faith before discussing the somewhat real possibility that Bitcoin is indeed at the 'V' end of a V recovery.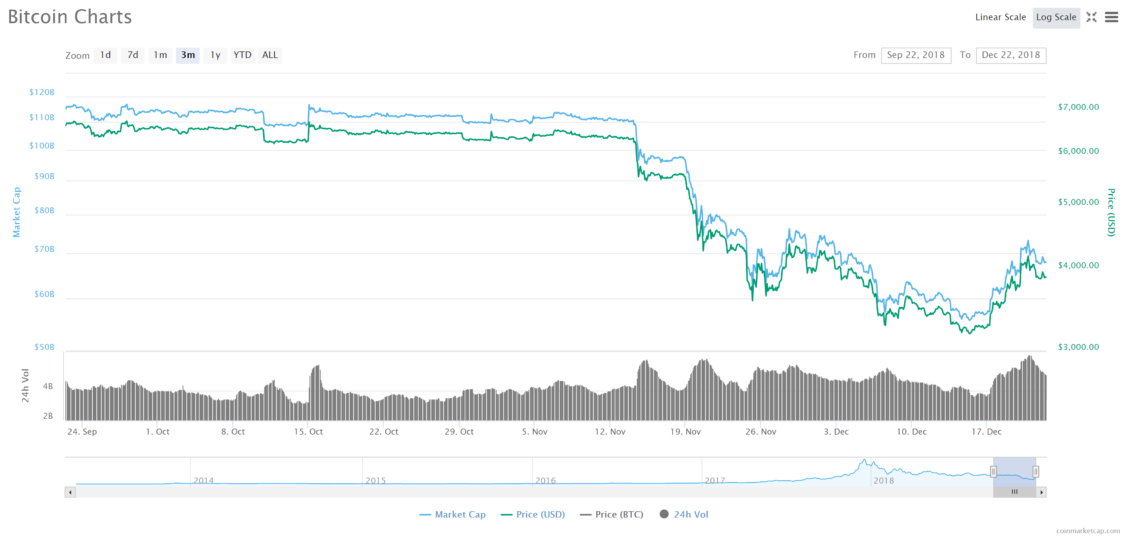 The Road to Recovery
Traditionally, people want to see changes in traded value before they make such predictions like 'the market is on the road to recovery.' Traded value essentially means the amount of money that has changed hands. This changes according to the price equities — or, in this case, BTC — is trading at. In the case of BTC, the change can fluctuate greatly. For example, exactly one year ago today, BTC was trading about 85 percent higher at around $19K USD. Today, at just over $3K USD, it would take quite 85 percent more BTC tokens exchanging hands than it would have in Dec 2017 to make the traded value of last year. When studying price charts, most people's eyes are immediately drawn to the obvious lines at the top. They look at the part that indicates the current price, or how it would affect their portfolio if they were to purchase or sell right now. For Bitcoin, especially over the past year, these charts have been pretty cool to look at, with highs and lows that resemble an EKG or a high-thrill roller coaster. The traded volume part of the chart is generally much less interesting to look at, as it looks more like a blob of grey. Nothing sharp or pointy, no soaring highs or sweeping lows. But it is critically important to understand this key indicator if you want to understand trading. Volume is an indicator of overall market activity. A lot of people are buying and selling BTC. Unfortunately, another possible explanation for Dec 20, 2018, being the highest trading volume ever is the
volatility
among exchanges. Lots of change is taking place on nearly all of the major exchanges, and many people are dissatisfied. This is on top of other long-standing problems faced by traders on top crypto exchanges, things like slow response time, high trading fees, and lack of flexibility with things like pairings.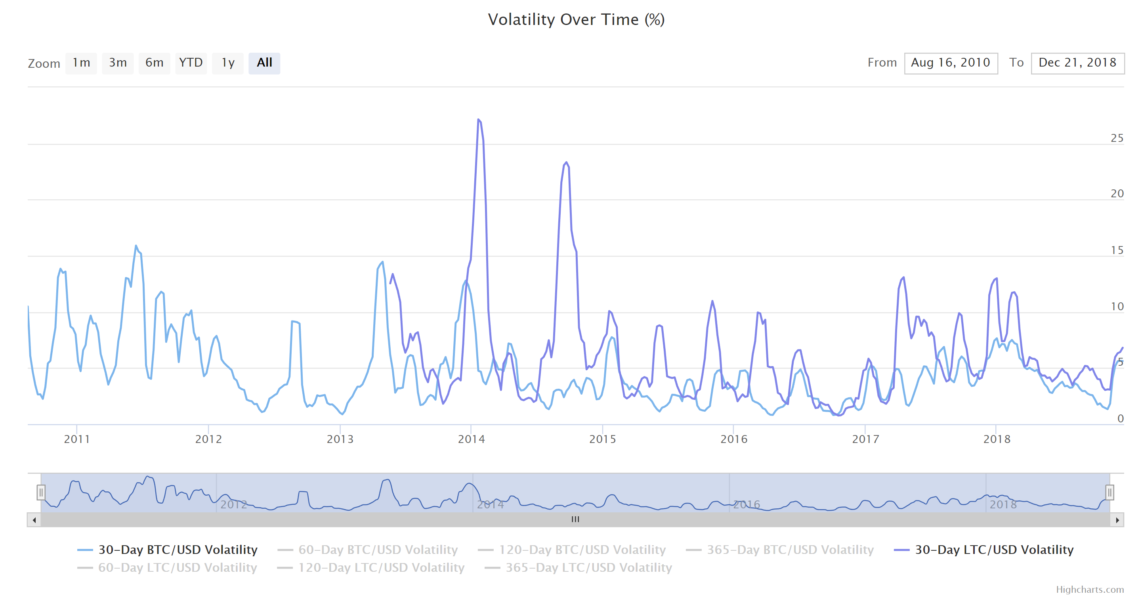 Increasing Activity
Regardless, with a trading volume day of over $22 million, which was over $3 million higher than the day before and almost $8 million over the volume a month ago, a lot of activity is taking place — and this activity appears to be on a continued growth path. Another source of concern among naysayers is the fact that they have seen this pattern before. In fact, any time a cryptocurrency experiences a significant drop, it almost invariably sees a strong trading day immediately following the drop. This has taken place four or five times this year alone. Why does this happen? When a token drops enough in value, especially one like Bitcoin that has been performing well for quite a while, investors rush in to buy it when it is low, hoping that they have gotten lucky and managed to purchase during an unexpected and transient low point in price. Unfortunately, Bitcoin's transient low price point is looking not so transient, as BTC has continued to slide down for over a year now, bringing the entirety of crypto down with it. Every time investors create a buying flurry when BTC tanks again, it goes lower. It did have a long way to go, coming off nearly $20K USD highs, and it does not have much farther to slide now that prices are hovering consistently around $3800. The argument in favor of this explanation is strong, but the argument against it may be stronger. December 20 saw trading volumes of more than double any other price slump reaction period in 2017. While volume has been on the rise through 2018, this theory still stands.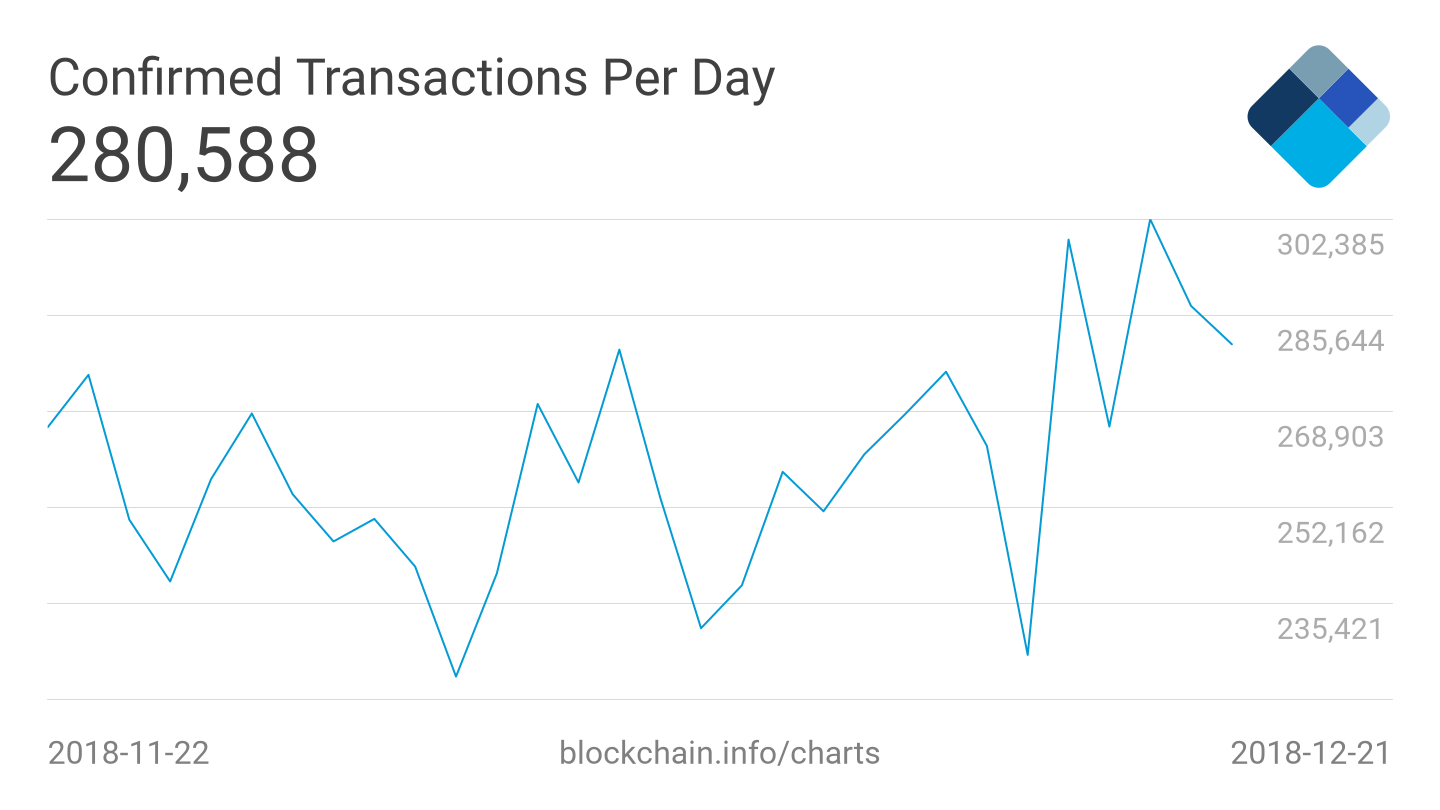 Cautiously Optimistic
Of course, nobody actually knows what Bitcoin will do in the future. A V-shaped recovery would be truly fantastic for a lot of people, but experts do advise caution in making sweeping recovery predictions — with some unwilling to admit to recovery until the price hits another all-time high. As we watch and wait to see if
Bitcoin
will recover, it is also important to keep in mind that cryptocurrency is only ten years old. Over the course of its very short life, it has seen and done things that traditional investors never thought possible.
Think we've reached the bottom with Bitcoin? Or is this just a bump on the road down? Let us know in the comments below! 
Disclaimer
All the information contained on our website is published in good faith and for general information purposes only. Any action the reader takes upon the information found on our website is strictly at their own risk.