Data is showing that Bitcoin's hashrate has exceeded and maintained a level above 80 quintillion hashes per second (EH/s,) the highest the network has ever seen.
Hashrate Stays High
Hashrate, one of the most prominent on-chain metrics, refers to the amount of computing power dedicated to the Bitcoin network. The more hashes per second involved, the more power miners are devoting to processing and validating transactions.
At the start of 2019, the Bitcoin network hashrate was hovering at 35 exahashes (EH/s.) The current number demonstrates a more than two-fold improvement within eight months, reports Twitter user @themooncarl.
The #Bitcoin hashrate has passed 80 quintillion hashes per second!! 🔥

Bitcoin is rapidly getting stronger every day! pic.twitter.com/Olt9i5PkzM

— The Moon (@themooncarl) September 1, 2019
Bitcoin metrics like hashrate have set multiple new all-time highs throughout recent months, such as difficulty and transaction volume, reversing the 2018 downward trend ahead of next year's halvening event.
Bitcoin Miners' Anticipation
In mid-2020, the Bitcoin blockchain network is expected to go to through a block reward halving, which would reduce miner revenues by half.
As mined coins are passed on to the market through exchanges and over-the-counter (OTC) operations, this creates downward pressure on the price of BTC. Historically, the block reward halving of the Bitcoin network acts as a positive catalyst for the long term price trend of the coin by decreasing the rate of BTC emission.
This hashrate rising indicates that a growing number of miners intend to mine as much BTC as possible in anticipation of price recovering and possibly even surpassing the previous all-time high level of $20,000.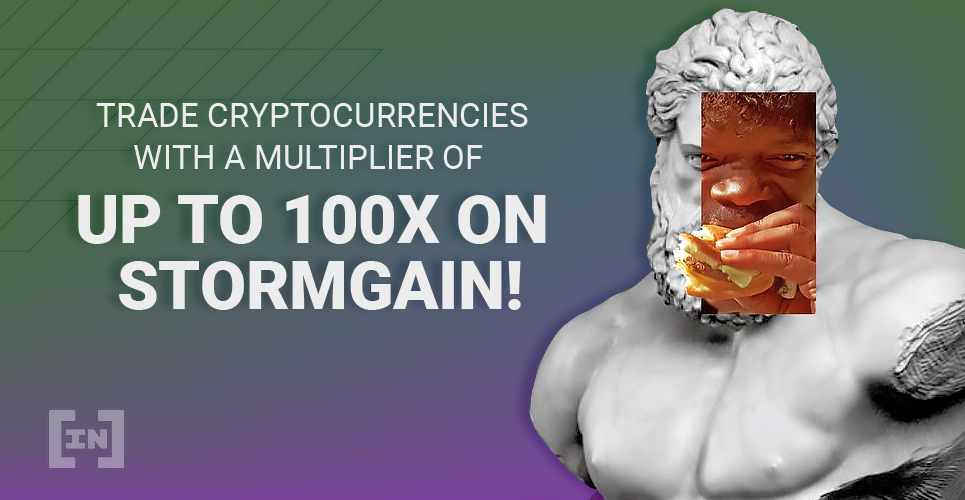 Network Strength as a Catalyst for Bitcoin Price
Even though Bitcoin's price has been down-trending for most of August since it hit the $12,000 resistance level, network metrics have remained stable and even improved over the same period.
Consequently, network strength could fuel an overall bullish sentiment among Bitcoin advocates. If things continue this way, the Bitcoin network might be more primed for growth now than at any other point in history.
Do you expect the price to be impacted by the recent network strength signs? Let us know in the comments!
Buy and trade cryptocurrencies with a 100x multiplier on our partner exchange, StormGain.
---
Image courtesy of Twitter, Shutterstock.
---
▶️ Do you want to BeInCrypto? Join our Telegram Trading Community for exclusive Trading Signals, educational content, discussions and Project Reviews! Images courtesy of Shutterstock, Trading View and Twitter.