Bitcoin is without a doubt the most secure blockchain network in the world with its ever-growing hash rate. However, at a similar time as Bitcoin Gold was 51 percent attacked, and $70,000 double spent, BTC had a stale block which resulted in a measly $3 double spend.
The primary difference here is that Bitcoin's stale block which led to the double-spend was not a malicious attack but the result of one of the transactions on the stale block not being moved into the next block. Additionally, this small issue was quickly addressed and resolved by the Bitcoin network.
Stale blocks occur when miners solve the same block at the same time, but often on other ends of the globe. Geographically closer nodes will pick up the block that was mined near them resulting in a small fork in the chain. However, the correct block is soon picked up into the main chain and the transactions on the orphaned block moved across.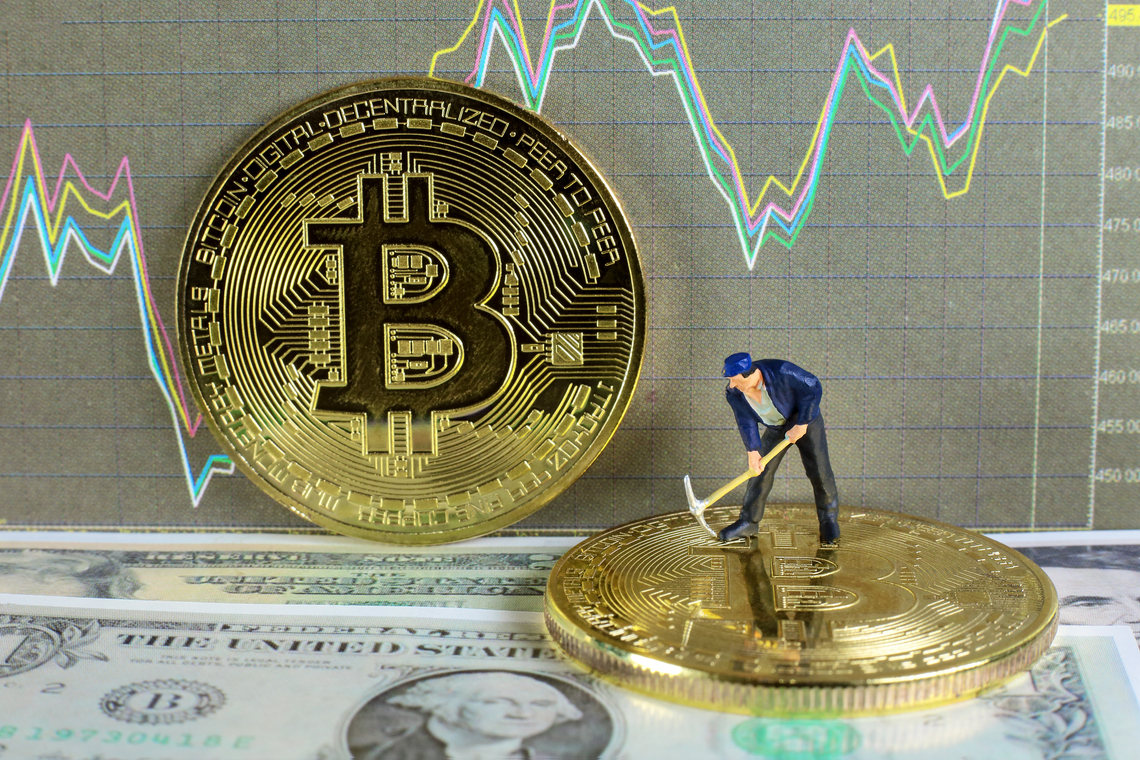 First Stale Block Since October 2019
Stale blocks are not entirely rare, but they are infrequent. As BitMEX Research showed in their identification of the stale block at height 614,732. The last time a stale block was noted was in October last year.
Bitcoin had a stale block today, at height 614,732.

* Size: 0.97 MB, Time: 05:37:37UTC, Miner: https://t.co/yVUGGpvX6f
* Stale block – Size: 0.98 MB, Time: 05:37:56UTC, Miner Poolinhttps://t.co/uzJXPMgOmm

This is the first stale block we have found since 16 Oct 2019 pic.twitter.com/zmSg9gsL5T

— BitMEX Research (@BitMEXResearch) January 27, 2020
The stale block, with a size of 0.98 MB, mined less than half a second after the winning block mined by BTC.com, was mined by Poolin and then promptly orphaned. It was seen that the stale block had 39 transactions on it before it was orphaned. 38 of these made it onto the next block, but the remaining tx had an input of 0.00034801 ($3) and appears to have been double-spent.
We have conducted a double spend analysis. Apart from the coinbases, the stale block included 39 txs not in the winning block. 38 of these made it into the next block 614,733. The other had an input of 0.00034801 (US$3) & appears to have been double spenthttps://t.co/3w5c0zsL7N

— BitMEX Research (@BitMEXResearch) January 27, 2020
The small amount has led BitMEX to conclude it was not a malicious double-spend, and in fact, showed the Bitcoin blockchain to be working as well as it can.
Was It Really a Double Spend?
The debate about the $3 tx is if it really can be determined as a double spend. Officially, this would be marked down as a double spend, regardless if it was successful or not. What it comes down to is the number of confirmations that the receiver would have been waiting for.
A double spend happened. If it was successful or not would depend on how many confirmations the receiver would wait for. In this case the receiver would only need to wait for 2 confirmations, or he could even see that there were 2 conflicting txs in the mempool. This is normal.

— Bitcoin noob (@thebtcnoob) January 27, 2020
Confirmations on the blockchain can vary, but the more confirmations the more likely the transaction is true and not an instance of a double spend or a stale block. As another Twitter user spells out, three confirmations are usually sufficient to be sure of the transaction.
This is Bitcoin working as it should & that was effectively a double spend. Lesson to learn: 1 confirmation is not enough, not even for $3. It has never been: 6 confirmations might be overkill, but in general one should wait at least 3, and increasingly more for relevant amounts

— Ferdinando M. Ametrano (@Ferdinando1970) January 27, 2020
---
Do you want to BeInCrypto? Join our Telegram Trading Community for exclusive trading signals, educational content, discussions and project reviews! Images courtesy of Shutterstock, Trading View and Twitter.