On Thursday, OneWeb announced the launch of a new rocket into space carrying 34 of its satellites. This is the mark of a great start for the new decade as it seems that 2020 will be a year in which OneWeb and rival SpaceX race to make global broadband a reality. It could also be beneficial for Bitcoin.
According to OneWeb CEO Adrian Steckel, Thursday's launch is expected to be the first of 10 that OneWeb will accomplish this year as it expands its devices of internet-beaming satellites to more than 300. Steckel further noted that each of the launches will carry at least 34 satellites, which are each about the size of a refrigerator.
Once the system is deployed, it will enable user terminals capable of offering 3G, LTE, 5G and Wi-Fi coverage, providing high-speed access around the world by air, sea, and land.
As noted in reports, the satellites are in a 450 km altitude polar orbit, however, they will slowly rise to their 1200 km operational orbit. [CNN]
The Race for Space Internet is On
OneWeb plans to officially open for business in 2021 and will be able to provide global 24-hour coverage. It will start by selling services to governments and corporate customers that provide internet service to airplanes, ships, and boats. Eventually, the company will sell bandwidth to consumer internet providers, such as Verizon, stated Steckel.
Meanwhile, OneWeb becomes the main competition for Elon Musk's Starlink in the race into space. SpaceX is the only other company that is currently manufacturing telecommunications satellites on such a large scale. Both companies are basing their satellite internet businesses on the same idea: connecting people using non-traditional technology to offer everyone high-speed internet services.
As BeInCrypto has previously reported, SpaceX has already launched 240 satellites for its Starlink constellation, with the approval of the U.S. Federal Communications Commission. The agency granted SpaceX to send 12,000 Starlink satellites into space. In addition to that, the company has also filed with an international regulator to gain approval to launch 30,000 more satellites.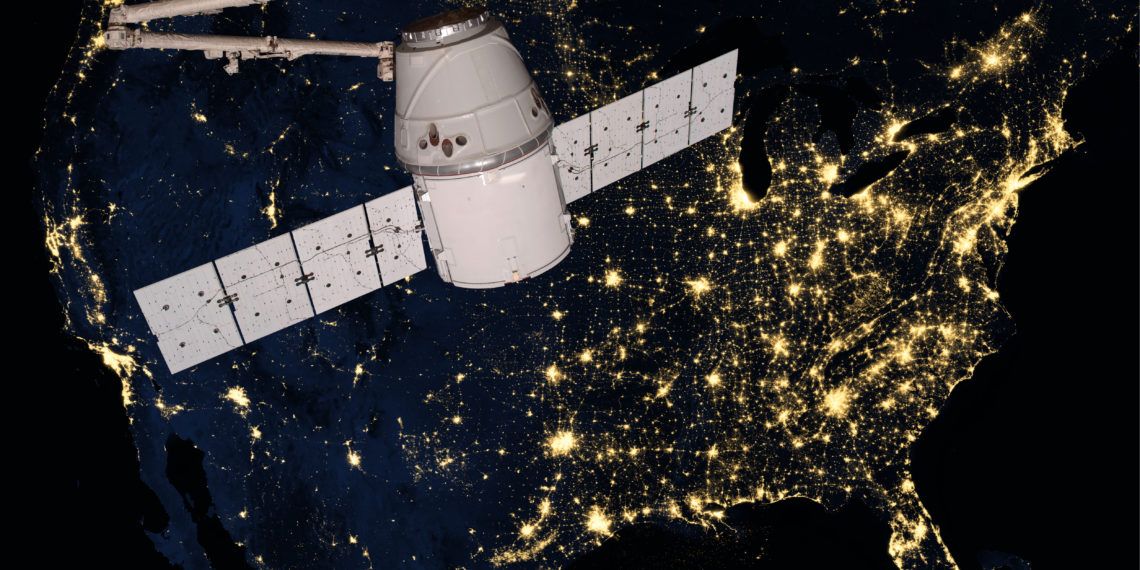 Bitcoin to Benefit from Global Internet Coverage
Meanwhile, this is good news for Bitcoin (BTC), as the same global satellite broadband can be used to stream the blockchain of any cryptocurrency. Currently, there is a project related to the streaming of BTC transactions through space – Blockstream Satellite – which is a series of geosynchronous satellites that provide the full Bitcoin blockchain to users without internet access.
This project could potentially ensure redundancy and ultimately open the technology to the entire planet. Should Blockstream satellites and other space-based Bitcoin nodes be integrated with the help of the space internet mesh, this would make an alternative gateway to the cryptocurrency's blockchain that is not reliant on existing internet infrastructure.
Disclaimer
All the information contained on our website is published in good faith and for general information purposes only. Any action the reader takes upon the information found on our website is strictly at their own risk.