Bit.com exchange has come up with proof of solvency amidst the chaos created by the fall of FTX.
The fall of the FTX exchange created ripples in the cryptocurrency industry. The cryptocurrency behemoth's fall was something that no one saw coming.
It also paved the way for cryptocurrency exchanges to provide complete transparency on their reserves. Several exchanges then came forward to provide proof-of-reserves audit details. This can instill trust and provide full transparency on the funds held by the exchanges.
However, Bit.com is going a step ahead with a different approach. The exchange is trying to combine proof-of-reserves and proof-of-liabilities. Proof of solvency, as they call it, is a culmination of both. Let us take a deeper look at Bit.com,
Bit.com in a nutshell
Bit.com is a full-service cryptocurrency exchange fueled by Matrixport, a Singapore-based integrated financial services firm. It is a full-suite cryptocurrency exchange offering options, perps, spot trading, and savings, built off the ethos of simplicity at the cutting edge.
To ensure a superior trading experience while leveraging high liquidity, the company was built with top security and risk management features.
Did you know?
Bit.com was established in 2020 and is registered in Mahe, Seychelles.
"We believe privacy, security, and transparency are cornerstones of building an exchange with a strong foundation for our users." "Our goal is to establish the necessary protocols and systems in place and to have a suite of tools designed to generate and validate PoR and PoL."

Lan Yue, COO of Bit.com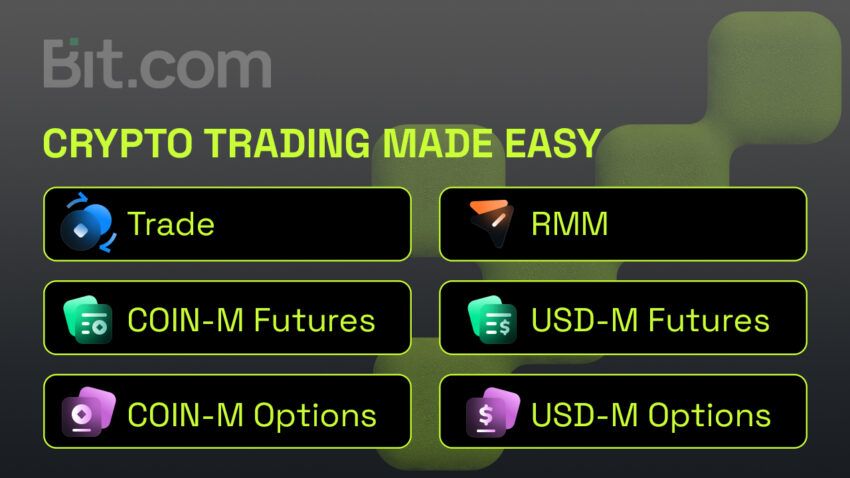 Bit.com's Proof-of-solvency
With the goal to have complete transparency, along with other CEXs, Bit.com has also promised to publish Merkle Tree proof-of-reserves. In addition to that, Bit.com will also publish proof-of-liabilities.
Various parties have been consulted by Bit.com regarding the audit. The proof of reserves provided by Bit.com is much more transparent as a result of its use of Cactus, Cobo, and Copper custodians.
Proof of liabilities is much more difficult to establish than proof of assets. Similarly to asset verification, an exchange may release a list of all liabilities, which includes account balances and creditor names.
By measuring leverage through the addition of proof of reserves and proof of liabilities (proof of reserves + proof of liabilities = proof of solvency), the exchange aims to maintain the confidence of the market.
In addition to all this, Bit.com is also ramping up efforts to improve its privacy and security. The exchange is also working on recording liabilities correctly and adding liability proof to the user system. A set of tools for validation of PoR and PoL along with snapshot tools for reserves and liabilities are also on the list of creations by the exchange.
How safe are user funds at Bit.com?
At Bit.com, security is prioritized over all things. In order to ensure maximum security, the exchange employs a three-pronged strategy that combines system risk management, high-level user protections, and best-in-class custody.
They have also teamed up with the renowned institutional-grade custodian service, Cactus Custody, to oversee and control the entire platform.
Most importantly, it can recognize and reject unauthorized withdrawal signature requests thanks to Cactus' protection mechanisms. Private key protection is another feature of the service that is well-liked by both institutional and retail investors.
How to begin your journey with BIT?
To become a part of the BIT, click on this link and sign up with your details.
Final thoughts
During an extremely difficult market situation, Bit.com has come up with its vision of instilling privacy, security, and transparency in its users. With a promise of providing a full set of tools and complete transparency on PoR and PoL, Bit.com might be your next go-to exchange.
Website | Twitter | Discord | Telegram
Disclaimer
All the information contained on our website is published in good faith and for general information purposes only. Any action the reader takes upon the information found on our website is strictly at their own risk.