The market of meme tokens has not been doing great recently, along with the rest of the crypto flock.
Ever since the overall market capitalization of crypto peaked in 2021, reaching an astonishing $3 trillion, the downward trend has prevailed across the board.
However, a handful of cryptos were able to remain in their winning position and even achieve extraordinary things along the way.
Most notably, Big Eyes Coin has been breaking presale records around the clock, amassing $3 million in less than one week.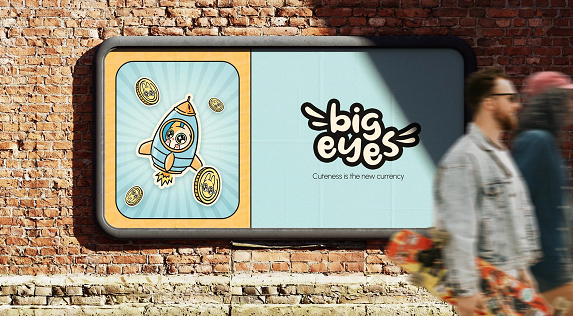 On the back of this news, the community raised a valid question of whether this novel juggernaut project can overtake Shiba Inu and Dogecoin as the leading meme currency.
And while it would be almost impossible to achieve this through market capitalization straight away, in terms of popularity, there is a chance it might happen sooner than you expect.
In today's editorial, we will consider the likelihood of this happening amid growing developments in Shiba Inu and Dogecoin camp.
The land of the Dogs has lost its scent
Dogecoin and Shiba Inu have claimed the crypto Olympus and are enjoying the fruits of their labor by occupying 10th and 12th place among the top cryptocurrencies by market capitalization.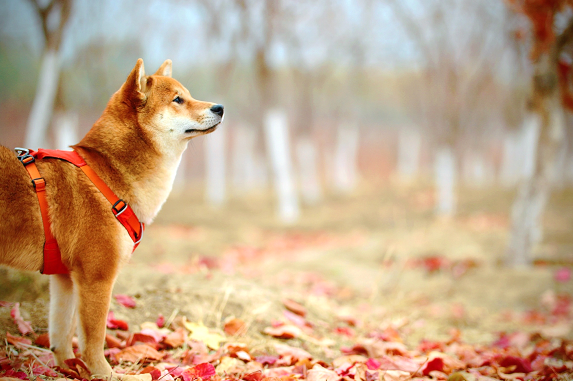 This was especially true during the market's peak in 2021 when both meme currencies had a rally of their life. However, fast-forward to the present moment, and doge-inspired tokens are not doing great for several reasons.
For starters, Dogecoin proved to be too reliant on its principal patron, the wealthiest man on the planet Elon Musk. Last week, the CEO of Tesla and SpaceX decided to double down on purchasing Twitter, which immediately caused a spike in DOGE's price.
Of course, there is no harm when one of the most influential men on the planet supports your project, but so much power in a single hand may be detrimental to the project's future. This is why the DOGE community has been distancing itself from Elon Musk, and it looks like this marriage of convenience could crack at any moment.
On the other hand, Shiba Inu suffers from a different problem since it has never really bet on its community to achieve greatness in the first place. Although rightfully labeled as the Dogecoin killer, this project has tried to do things differently since it was created in 2020.
Namely, it has been building a broader Shiba Inu ecosystem, with metaverse extensions, games, and even DeFi services. However, making an all-encompassing platform to satisfy the needs of the fastidious crowd proved to be more challenging than initially anticipated.
Big Eyes Coin: Eyez on the DeFi and NFT prize
Despite being one of the latest additions to the meme coin family of tokens, Big Eyes Coin began to resonate with the crypto flock on a mass scale. This becomes especially evident if you look at the project's official Twitter page, where a cat nation is chatting non-stop about this daring meme coin.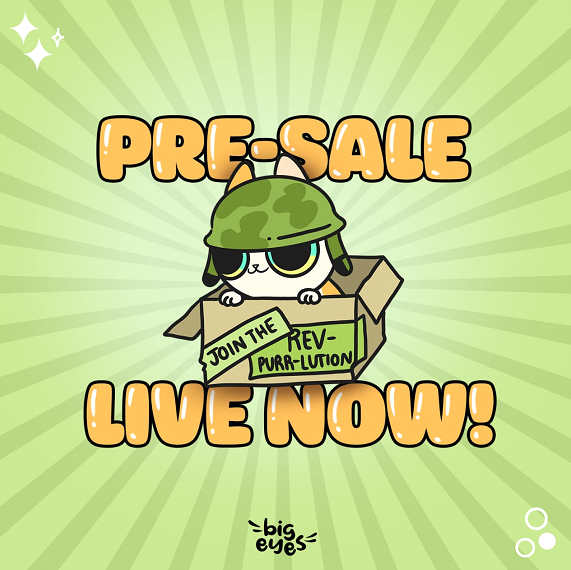 Even the crypto influencers seem to be on board with the current hype wave, which does not seem to stop any time soon.
At the same time, if Big Eyes Coin had no substance or viable value proposition, the hype would have settled after the first couple of weeks. What makes this project stand out is how it was able to amalgamate DeFi and NFTs under its umbrella.
In this equation, NFTs play the leading role as they drive the project's cash flow while sustaining liquidity for its native token, BIG. For each subsequent NFT sold, an original seller gets 4% and 5% distributed to BIG token holders.
This framework is essential because it enables Big Eyes Coin to charge zero commission on all transactions, payments, and swap functions.
By providing a tax on the NFTs, Big Eyes Coin harnesses the full power of DeFi, without compromising its revenue streams, as performing operations with DeFi could be pretty expensive.
And while the cat nation has a solid community behind the project, the core value proposition that distinguishes this project from Shiba Inu and Dogecoin is its services functions above anything else.
Looking ahead
Despite enjoying overwhelming popularity at the moment, Big Eyes Coin has still to prove that it could dethrone Shiba Inu and Dogecoin from the crypto Olympus.
However, one thing remains adamant: the crypto flock can't get enough of this project, which is probably more than one could expect to happen without the project being fully launched.
My dear reader, if you also found that Big Eyes Coin resonates with you, feel free to use a promo code BIG9563 to win some free tokens. Happy trading.
Disclaimer
Any third-party hyperlinks and banners don't constitute an endorsement, guarantee, endorsement, warranty, or recommendation by BeInCrypto. Cryptocurrencies are highly volatile. Do Your Own Research before using any third-party services or considering any financial action.