The Reserve Bank of India (RBI) will launch a wholesale pilot of its digital rupee on Nov. 1, 2022, to make interbank settlements more efficient, with plans for a retail Central Bank Digital Currency (CBDC) to follow.
It is launching the project in partnership with nine Indian banks, including The State Bank of India, Bank of Baroda, Union Bank of India, HSBC, and several others.
Digital rupee to force crypto out?
The RBI's plans are a source of concern for crypto traders and investors. In its previous report, the RBI believed cryptos are inherently biased against the government controls needed to ensure financial stability.
The pilot will focus on reducing the need for settlement guarantee infrastructure and collateral needed to manage settlement risk. Based on the pilot's findings, the RBI will then explore other interbank applications and cross-border remittances.
The interbank project will likely use an account-based approach, identifying owners by transaction records rather than by how many tokens they hold.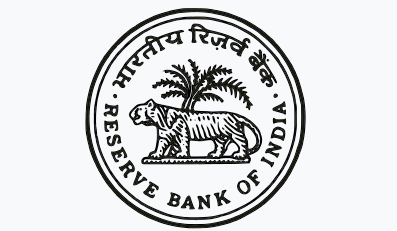 The announcement of the wholesale pilot comes about three weeks after the Indian central bank launched its roadmap for both a wholesale and retail digital rupee. In the report, the bank said that it would build the CBDC based on the recommendations of an internal working group. The currencies would be in a digital sandbox environment for design and functionality. Then, the RBI would stress-test them before pilots are started for both. The planned retail CBDC is likely still undergoing testing. The bank will launch the pilot to closed user groups of customers and merchants in specific locations.
Government control a concern for Indians
Notably, the bank does not view technologies like blockchain as having the necessary transaction throughput required in large jurisdictions. Therefore, it will likely use centralized and decentralized elements to build its CBDC architecture. This strategy raises questions about censorship and government surveillance.
By using digital currency, Indians will give up personal details located on their driving license or other identification documents. They will give up their transaction histories and metadata. The metadata could include the transaction time, entities that took part in the transaction, and where the transaction occurred. In short, Indians using the retail CBDC will kiss their privacy goodbye. They also potentially open themselves up to cybersecurity threats if the RBI is hacked. Even if the RBI imposes measures to prevent leaking data, the government would likely build the infrastructure with back doors.
Eswar Prasad, author of The Future of Money: How the Digital Revolution is Transforming Currencies and Finance, warns against tyranny. "In authoritarian societies, central bank money in digital form could become an additional instrument of government control over citizens rather than just a convenient, safe, and stable medium of exchange."
Unfortunately, the reality of government surveillance in connection with CBDCs is a crypto nightmare that is slowly coming true.
Turkey has announced that it will roll out its digital Lira CBDC in 2023, incorporating its FAST digital identity system.
One political commentator, Peter Imanuelsen, said," With a central bank digital currency, it becomes really easy for the state to stop dissidents from buying or selling. This is all about total control."
Given India's resistance to crypto, including hefty taxes on capital gains, traders and investors could soon find themselves out in the cold.
For Be[In]Crypto's latest Bitcoin (BTC) analysis, click here
Disclaimer
BeInCrypto has reached out to company or individual involved in the story to get an official statement about the recent developments, but it has yet to hear back.