In this episode of the BeInCrypto video news show, host Jessica Walker interviews Bobby Ong, co-founder of CoinGecko. Walker and Ong dive into CoinGecko, NFT's Bitcoin, and "How to Bitcoin", the ultimate beginner's guide to how the world's largest cryptocurrency works.
CoinGecko Hits Record All-Time High
CoinGecko is one of the world's major crypto data aggregators. Recently they've recorded all-time high hits on their website due to a surge in interest in cryptocurrencies.
"We're definitely seeing a lot of new people coming into the crypto space and looking at Bitcoin, Ethereum, and the many altcoins that trade in the market," said Ong.
He explained that the current bull is institutionally driven, propped up by big American companies buying out Bitcoin. He referenced the recent buys by Tesla and MicroStrategy.
Watch the Full Interview Here:
Coinbase IPO as 2021's Big Event
Ong predicts that the expected Coinbase IPO will kick-off a re-rating for all the DeFi tokens.
He expects that comparisons between the Defi tokens and the valuation of Coinbase will push up the tokens' value.
Influencer's Push Interest In NFTs
Ong explains how surprised he is that NFTs have taken off. He cited influencers like Jack Dorsey and Mark Cuban talking about NFTs.
"What we're seeing is that a lot of guys who may not hold cryptocurrencies…but have heard of these influencers talking about NFTs and piqued their interest in all these things," says Ong.
"I would say that NFTs at this current point in time is pretty much driven by speculation. I think this sustained interest is actually very good because it spurs a lot of innovation, a lot of investment in building the key infrastructure in NFTs."
As a result, this will be good for the bull run expected in 2 to 3 years.
2021 Crypto Buys Driven By Companies
On the topic of institutional buy-in, Ong predicts an increase in companies allocating parts of their investment portfolios to crypto.
"I think it will reach a stage where fund managers have to allocate a small percentage of their portfolio into Bitcoin," he says.
"If they're not doing that then their LPs will be asking them, 'what are you doing? Are you not looking at Bitcoin as an asset class? Are you not allocating a small percentage of the portfolio to Bitcoin?"
While he doesn't think that central banks will start holding crypto assets in a significant way over the next two years, he says that is likely on the cards around four years into the future.
How to Bitcoin Launched
This ebook has been released on the CoinGecko website. It is aimed at those wanting to get started with Bitcoin.
"What I always tell who's new, always take the opportunity to learn because knowledge is something that belongs to you and no one can take that away from you," he says.
Giving a little insight into what's in the book, Ong explains that he always advises newbies to start with Bitcoin. He recommends this as it's the original token and all others mostly correlate with its price.
Also, he advises those joining the market to decide on an allocation and buy on a dollar-cost average. This takes the pressure off figuring out whether you're buying during a peak or a dip.
Disclaimer
All the information contained on our website is published in good faith and for general information purposes only. Any action the reader takes upon the information found on our website is strictly at their own risk.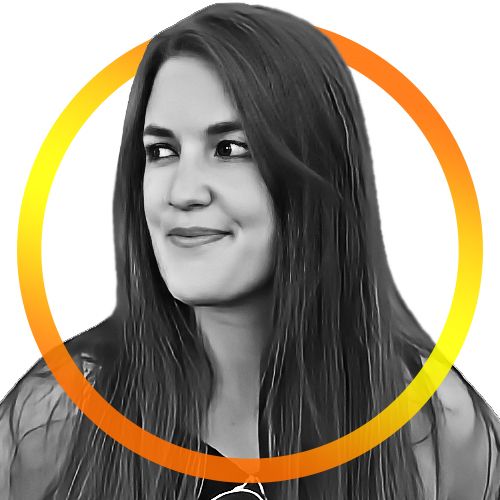 After working in news and lifestyle journalism, Leila decided to bring her interest in cryptocurrencies and blockchain to her day job. She now runs the Features and Opinions desk...
After working in news and lifestyle journalism, Leila decided to bring her interest in cryptocurrencies and blockchain to her day job. She now runs the Features and Opinions desk...
READ FULL BIO
Sponsored Sponsored