BDX, the native coin in the Beldex ecosystem, is going to be listed on Coinsbit exchange. This is the first Indian exchange Beldex will be partnering with, and it is the long-term wish of their community to list on the regional exchange.
True to their promise, BDX will be listing with the Coinsbit Indian Exchange on the BDX/INR pair. Other pairs are BDX/USDT, BDX/BTC, and BDX/ETH, trading on Coinsbit.
Standing by their promises
Beldex has partnered with many user-friendly exchanges recently, but there is a continuous demand from the community to list on regional exchanges.
India is one of the largest crypto trading countries in the world. It has been the long-standing desire of the Indian Beldex community to trade INR for BDX.
So to fulfill their community goal, Beldex has partnered with Coinsbit exchange. This is the first fiat pair that will be tradable for Beldex (BDX).
The partnership exposes Coinsbit users to BDX while providing the more than 300,000 beldex solid community with an easy-to-use platform to trade BDX.
Coinsbit is a cryptocurrency exchange launched in 2018 and has users worldwide. Over six+ fiat, deposits are allowed in Coinsbit. So users can deposit any registered fiat and buy crypto coins. It is a highly secured exchange.
This exchange platform supports crypto-to-crypto trading fiat deposit via visa, and MasterCard is accepted to make users easily convenient. The exchange has over 50+ crypto coins listed on 100+ trading pairs and two million active users.
Why is a partnership with Coinsbit Exchange significant for Beldex?
Chairman has stated that "it has been a long-standing dream of the community to list BDX with regional exchanges. A majority of our community is from South and South-East Asia, and therefore, fiat pair trading support for these regions is of significance to Beldex."
"We are proud to say that the first fiat pair trading for BDX commences with Coinsbit. Indian users can now trade INR for BDX on the exchange platform. For India's growing crypto users, a fiat trading pair is much needed at the moment."
"We will be partnering with more regional exchanges in the future."
What is expected in the future for listings?
Beldex plans to list on more exchanges in the future. Listing on exchanges will give the community a myriad of easy trade and liquidity options. The major deterrent in crypto for new users is buying and trading crypto with fiat currency.
Because it is easy to trade crypto for fiat, this is a significant pain point that all projects and exchanges should address. Fulfilling the user's wish is the primary goal of the team.
Beldex will be listed on more regional exchanges so users can use fiat currency for trading.
About Beldex
Beldex is a four-year-old pioneer in blockchain and a one-of-a-kind project with its privacy ecosystem, which includes decentralized applications for every need.
The project aims to bring privacy as the foremost aspect in cryptocurrency, the native coin being Beldex. Beldex uses a Proof of Stake consensus to function, establish confidentiality, and ensure security over transactions made through its unlikable nature.
To be specific, to anonymize transactions, the Beldex privacy currency employs the Cryptonote privacy protocol. It operates three important cryptonote features, namely:
Ring Signatures: Ring signatures are used to obscure the sender by combining the sender's input with inputs from several other people. As a result, the sender's identity is obscured.
RingCT: Ring Confidential Transactions allow the inputs and outputs of a ring transaction to be verified. As a result, the amount sent by the sender is obscured.
Stealth Addresses: Stealth addresses protect the receiver's identity. The stealth address is an integrated address that may be shared with the sender to accept crypto while protecting the receiver's identity. Funds transferred to the stealth address are received at the main address.
zkSNARKS is yet another future upgradation that is being researched and studied by the Beldex Research Labs for suitable implementation in the project.
Disclaimer
All the information contained on our website is published in good faith and for general information purposes only. Any action the reader takes upon the information found on our website is strictly at their own risk.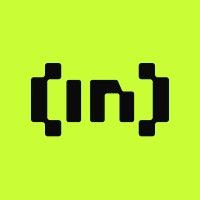 BeInCrypto Team comprises a diverse group of experienced journalists, analysts, and crypto enthusiasts dedicated to delivering the latest news, insights, and analyses in the...
BeInCrypto Team comprises a diverse group of experienced journalists, analysts, and crypto enthusiasts dedicated to delivering the latest news, insights, and analyses in the...
READ FULL BIO
Sponsored Sponsored