BeInCrypto has partnered with "We Are Millions", the second hackathon by Fair Data Society and Swarm, the Ethereum-based storage network and operating system for the decentralized Internet.
Set to take place from 1st to 21st March 2022, the hackathon will host artists, gamers, developers, activists, and other members of the crypto community sharing the same vision of a sovereign digital society.
Sponsored by Fair Data Society and Ethersphere, "We Are Millions" has partnered with Nordic Game, one of Europe's leading gaming platforms, Kiwix, an offline reader for online content like Wikipedia, Project Gutenberg, or TED Talks, and Gitcoin, a platform where coders and developers can get paid to work on open-source software in a wide variety of programming languages. BeInCrypto will be covering the event as the official media partner.
"We Are Millions" will explore the intersection of gaming, arts, and blockchain, look for ways to maintain privacy and freedom within creative disciplines, as well as lay the foundations for their flourishing in the new web.
The program will be focusing on selected topics at the confluence of arts, gaming, development, and politics centered around the emerging Web3.
Each day of the event is dedicated to a certain topic, such as 'NFT, Blockchain and music', 'Art in the Metaverse', 'Start your DAO', 'Liberate data', 'Reclaim Privacy', and more.
The full agenda is available on the official website. The list of speakers features Viktor Tron (Founder at Swarm), Daan Archer (Copyright Delta), Erik Beijnoff (former Spotify Browse), Parazyd (DarkFi), and many others.
WAM sets the stage where artists, gamers, developers, activists, crypto and non-crypto people can explore the latest industry trends, connect with like-minded folks, and then relax at parties in real-world and metaverse locations.
Developers will have a chance to attend advanced Swarm & NFT-coding workshops, collaborate with other hackathon participants, as well as kickstart new projects, and compete for bounties.
Artists get to connect with other creatives, inspire one another, and explore novel ways of boosting engagement and monetizing their content, such as NFTs.
Gamers can discuss new gaming mechanics and economies, gain in-depth knowledge of future trends and try new products, while blockchain activists will discover new privacy solutions, learn how to build new networks that share the values of Web3, and create unstoppable content.
On a crypto hackathon, "We Are Millions" will also introduce its native $WAM token. The token will be distributed to attendees as bounties, voting and participation rewards, and more. Further info on the $WAM utilities is available on Swarm's social media channels.
Swarm has joined the WAM team as chief organizer alongside a host of partners from the crypto ecosystem. "We're starting the year by announcing the "We Are Millions" hackathon, which is organized under the Fair Data Society initiative. This will continue building the first DAOs that enrich the Swarm ecosystem and create a movement to upload humanity's good data onto Swarm so that it is available to all,' said Gregor Žavcer, Swarm Foundation Director.
To learn more about the "We Are Millions" hackathon and register for the event, please visit the official website.
About Swarm
Swarm is a fully decentralized data storage platform on Ethereum, which launched its mainnet in June 2021. The project is the result of years of research and work by the Ethereum Foundation, the Swarm Foundation, teams, individuals across the ecosystem, and the community. A roster of major partnerships includes Winamp, Nectar, Dapplets, Zoomerok, and others.
Swarm's system of peer-to-peer networked nodes allows creators to store and retrieve any data in an unstoppable manner, while publishers can also host their websites and other utilities. Redundancy makes the system resilient to connectivity issues, node churn, or targeted DDoS attacks and enables a zero-downtime service.
At the beginning of 2021, Swarm raised $6 million in a private token sale. The sale saw Swarm's native BZZ tokens get distributed to venture firms, including HashKey Capital, NGC Ventures, and KR1. In December 2021, Swarm lit up the first self-hosted and permissionless blog by Fair Data Society.
Disclaimer
All the information contained on our website is published in good faith and for general information purposes only. Any action the reader takes upon the information found on our website is strictly at their own risk.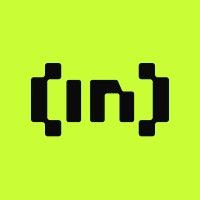 BeInCrypto Team comprises a diverse group of experienced journalists, analysts, and crypto enthusiasts dedicated to delivering the latest news, insights, and analyses in the...
BeInCrypto Team comprises a diverse group of experienced journalists, analysts, and crypto enthusiasts dedicated to delivering the latest news, insights, and analyses in the...
READ FULL BIO
Sponsored Sponsored